RRFC is fully functional during the current Coronavirus public health crisis.
Find out how.
close X
Success Stories
Page 8
Hear from Our Students and Graduates
New Success Stories Coming in Every Week!
Some of our graduates have gone on to become audio engineers, musical artists, and studio owners. Other graduates are producing and making their own Hip Hop, EDM, rock 'n roll, R&B, Country and rap music.
Join our family and live your dream just like these students have.
I learned how to use auto tune from that session.
"This chapter talked a lot about different cables and didn't know there was so many different kind. I got confused a little on the patch bay because I couldn't picture how it all goes together. So when I when I met up with my mentor he was able to show me his and go more into detail and walk me through one step by step on how everything flows. I also got to see a lady lay down some vocals on a song she was working on. I learned how to use auto tune from that session."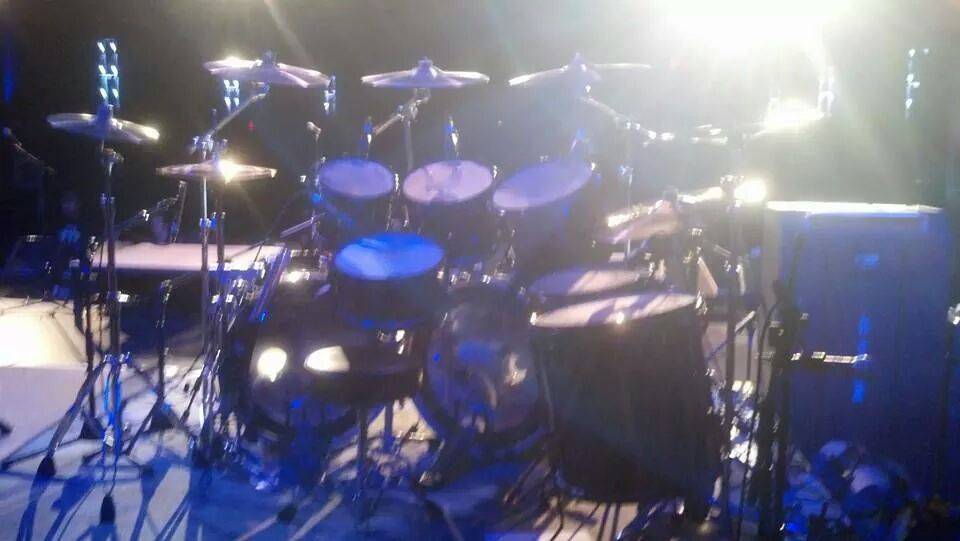 Thank you Recording Connection!
"Thank you Recording Connection for the chance to be a part of this program, and meet my mentor – he is an outstanding engineer and is helpful with any questions! He has helped guide me through many questions or concerns through the course. Thank you."
I learned a lot of cool tricks for mixing.
"This week I got to record myself to a song they were working on. After we recorded my part a girl came in to record the hook. After she was done I got to watch my mentor edit the mix. It was cool to see him working on something I did. I learned how to do multiple tracks to make your voice sound stronger and give it a different sound. We recorded the girl 8 times on the same part to make it have some harmony in it. I never thought of doing the same part so many times in different ways to give it that effect. I learned a lot of cool tricks for mixing."
This was my first time tracking
"During my lesson with my mentor, we tracked a drum kit. This was my first time tracking so I was really slow at getting it, especially with the key commands themselves. But my mentor was very patient with me & we got through it. We spent probably an hour & a half fine tuning the sound, & the music came out great, funny though, every time I thought it was good, my mentor found a way to make it sound way better. I look forward to developing that skill, seeing the potential to better a sound, & having the skills to do just that."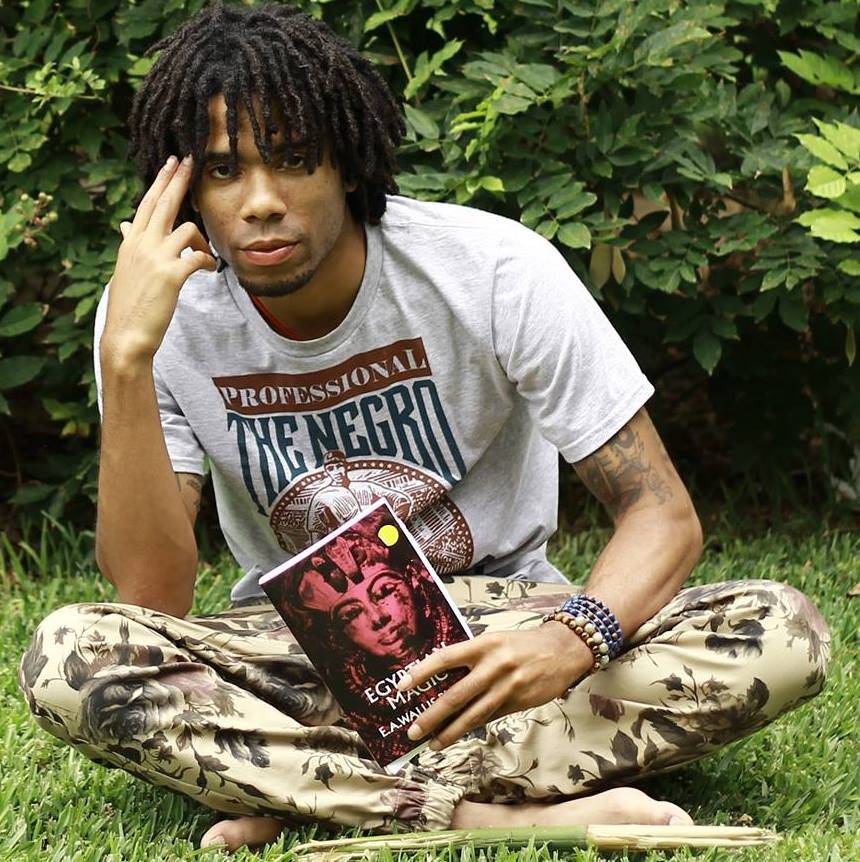 The experience was almost surreal.
"Paul Wall, Johnny Dang, Beat King, and The Sauce Twins, came through the studio for a video shoot the past week, and I had a chance to assist with getting the speakers in. The experience was almost surreal. I'm becoming more familiar with Pro Tools 10 on the most basic level, but the lead engineer John is speeding up the process by giving us recording lessons in Pro Tools to help us become more aware of what all goes into managing a session with a client. This week I learned the difference between digital and analogue in terms of the gear that we use."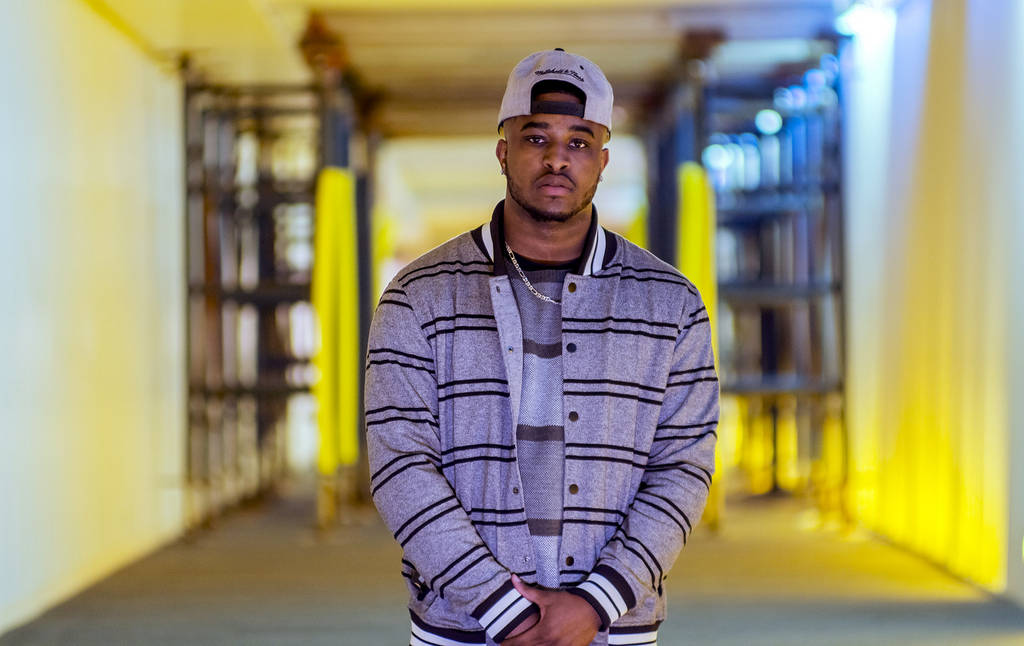 I look forward to my upcoming session with my mentor and the next chapter!
"This week with my mentor in the studio we covered chapter 14 in which it covered dynamic signal processing. Dynamic Range is the ration between the largest and smallest possible values of a changeable quantity. Also this week included compressors in which I felt this was another week that tied into my daily life of becoming a skilled producer. I truly believe that that this chapter will help me mix the instruments to their best sound that I feel well bring out my music. I look forward to my upcoming session with my mentor and the next chapter!"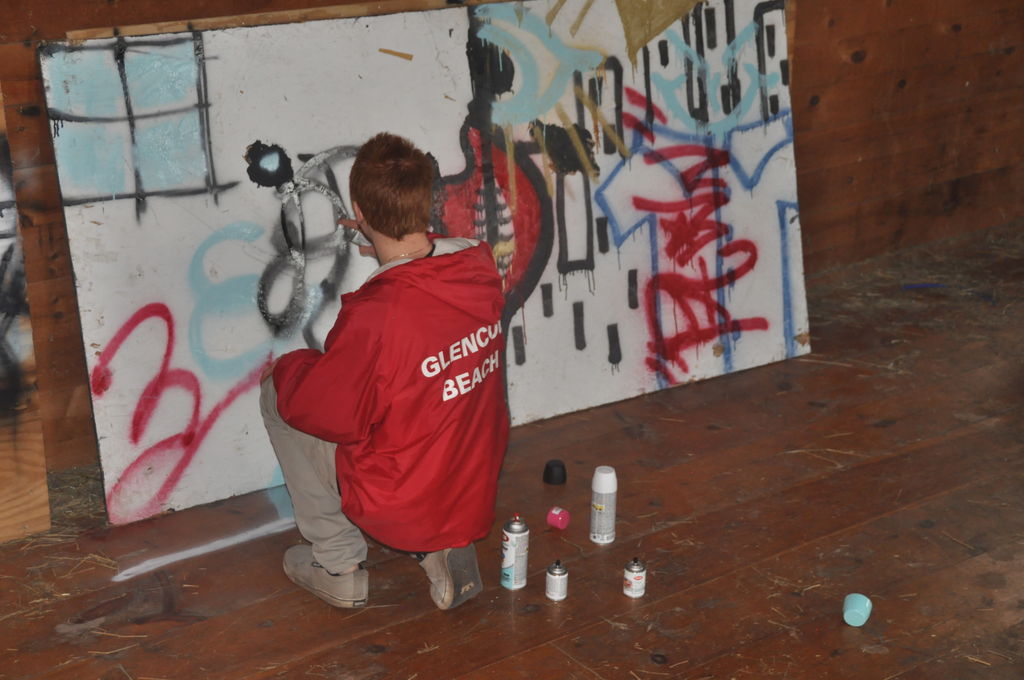 Meeting the whole band was quite inspiring and uplifting.
"This week an up and coming Chicago band called Woo Park shot a music video at Rax Trax. They're a lively bunch to say the least. They are a very creative and talented young group. I found out that their drummer, Luke Sangerman, who is only 18 has played shows with big name acts such as the Blue Man Group. Meeting the whole band was quite inspiring and uplifting."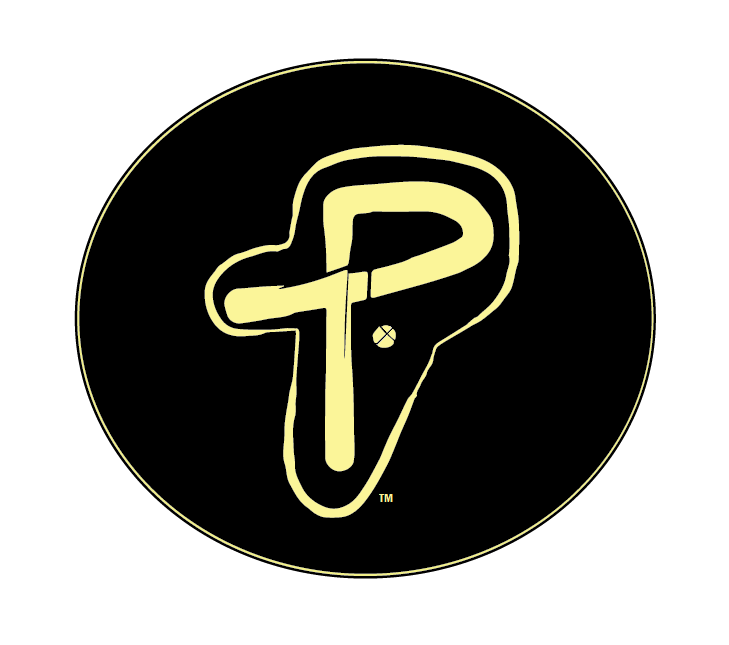 Introduction to Recording Connection & Mr. Small
"The first session I monitored was under Nate, where I sat along & watched as he mastered vocals for an inspiring hip hop artist. It was a short session entering vocal stabs & adlibs over the main verses that were rapped over an uploaded beat & Nate produced the mixtape meeting beyond the artists satisfaction.
The second session was more in depth & much longer with Nate producing a local band's work on various production tasks including vocals & instrumentals. The artists were very talented & well rounded playing mostly similar to the genre, rock & roll. Takes included an a cappella, acoustic guitar in an isolation booth with proper microphone phasing, piano, electric guitar riffs, saxophone and more.
The third session which was also my first lesson was with Nate, where he produced another inspiring artist on vocals. Techniques included very minor auto tuning (she didn't need it), frequency tuning, eq'ing and so forth to set a proper sound & feel for her. After the session, Nate took the lesson given to us from the ebook and applied his own method of teaching with visual representations for every term in the chapter. Thumbs up.
The fourth session was my 2nd lesson. It was a short chapter on electricity and Nate worked to the best of his ability to give as much detail as possible about the curriculum involved. We discussed topics outside of the chapter involving saturation, analog & digital sound waves & the differences between tube & solid state amplifiers. Thumbs up again!"
This chapter has been the most interesting so far
"This chapter has been the most interesting so far as I primarily deal with digital audio. The history of recording devices is really interesting, and it's even more interesting to know that ProTools is essentially a studio on your computer. I definitely plan mastering pro tools during this course and on my own. The section on audio formats was really interesting because I didn't realize there were so many different types. I've always been confused as to why I could email MP3s and not WAVs, now it makes sense."
I never knew the history of the microphone was so interesting!
"I never knew that they used to be filled with carbon and that an engineer's job was to tap the mics every day to loosen up the granules of carbon. Boring to some people but interesting to me. Amazing that some of the best microphones were designed so long ago and still used today. Even with all the advances in technology, how far we've come collectively as a music industry, some of the best advances were long before I was ever born. Amazing."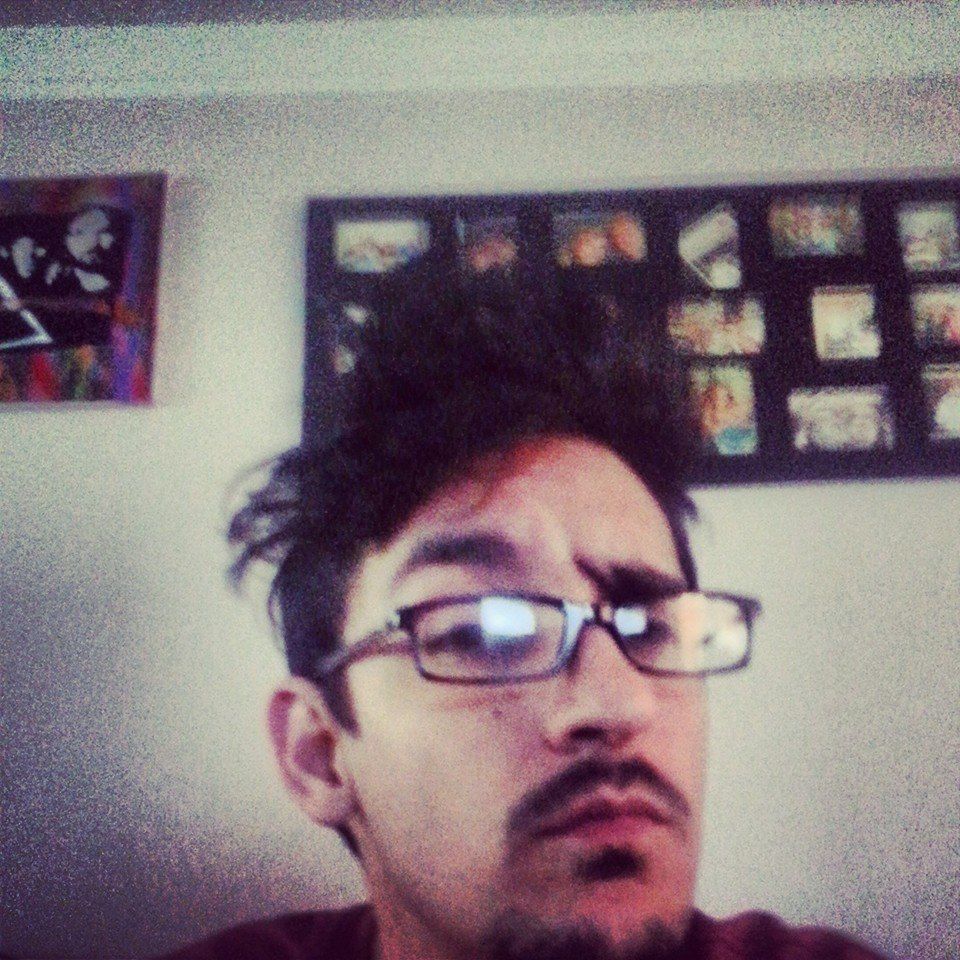 Final Exam!
"I would recommend RRFC to anyone who has a drive to put their "foot in the door" and wants to make a name for them in this industry."
The Finer Things
"One of the things I appreciate every day is that I am surrounded by like-minded people; those who have the expertise and patience to listen to a mix repetitively and for as long as it take, to accomplish what needs to be done. The qualities I see in my peers at the studio are great. Everyone at 35th Street Studios has their unique background, style, and personality type; nevertheless, they work together seamlessly- true teamwork- and I'm more than happy to be involved."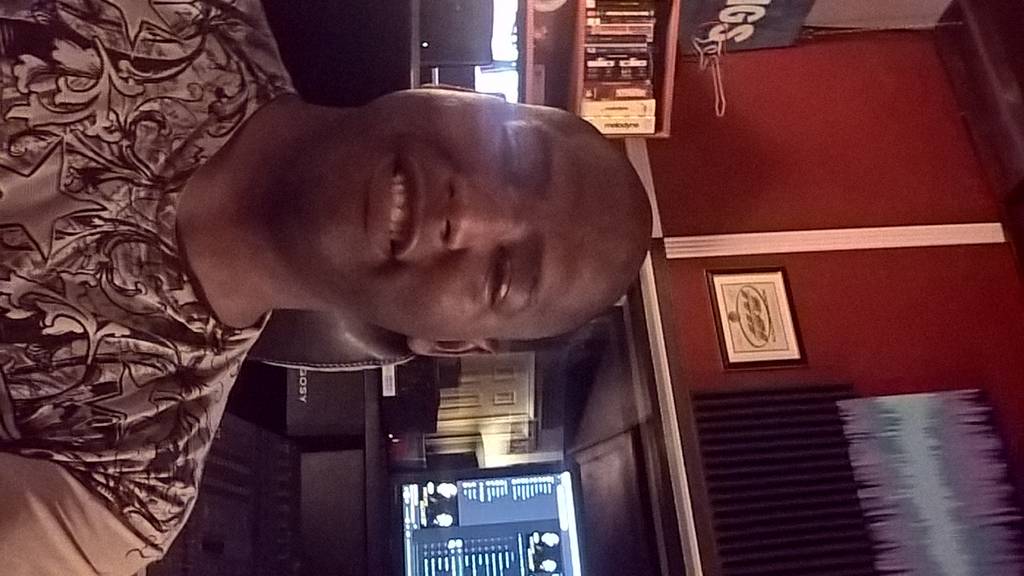 Last couple of weeks…
"I have encountered a lot of cool rap artist and band members these passed weeks. I am happy to say that being involved with the sessions is really getting me comfortable with working with different types of people and seeing how my mentor handles situations that arise. I think that I will only get better due to his awesome knowledge and the knowledge that some of the people just throw your way."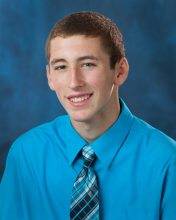 This was easily my favorite chapter so far.
"I got to learn about all of the different techniques and how each of them sounded. Hollis told about what situations that he uses certain ones for and about how to figure out which to use for all sorts of things. My favorite one was his drum set up. Everything sounded just right. We got down to a mixing session where he had me picking out different pairs used during the tracking well before. Putting practical use to it was helpful."
I never knew how important it was to the sound of the music.
"I was quite nervous for my first day, but it was because I was extremely excited. He showed me a lot of the stuff he has worked on, including; Talk Rock's album, Modern Gripe, some demos from Sons of San Arc, and a bunch of his songs. His music reminds me of a mixture of Tobacco and NIN with some acoustic folk music thrown in. Jesse started working on some of those demos from Sons, teaching me about phase. This was something that I had never heard before starting the externship, and I never knew how important it was to the sound of the music. Now I know!"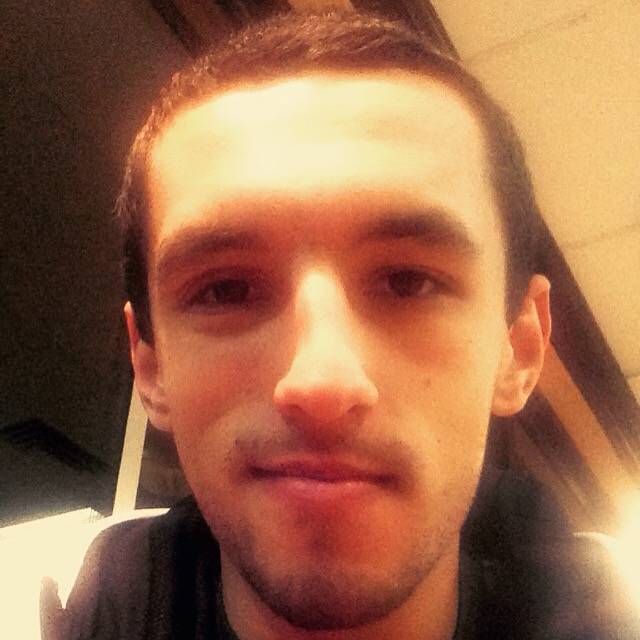 The Grind
"The other day I went into the studio late to sit in on a music video shoot and it was absolutely eye opening for me. Not only was the band very well-rehearsed and professional, but the equipment setup was intricate and flawless. Every person working that night had a specific task and I was able to sit next to my mentor Joey for a whole three hours of what seemed to be more of a private concert than work time. That was a moment I felt happy to have chosen the career, I cannot wait to start getting into it more."
I am on my way in today to spend a couple extra hours at the studio
"I'm really excited about this week's observation and lesson. I can't stress enough how much I am learning! Not only that but everything I learn from these class and lessons I am taking into my at home productions and couldn't be happier with the results. I am on my way in today to spend a couple extra hours at the studio before my 3 pm lesson to hopefully get some studio time!"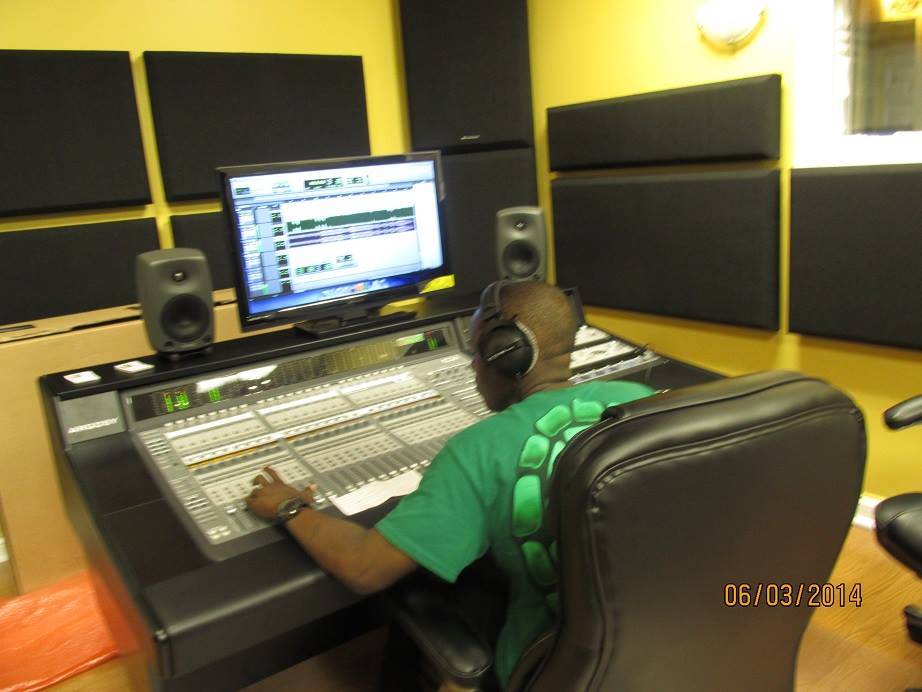 I really wish I would have found Recording Connection a lot sooner
"This week I finally met up with Joe Gallagher from Miller Street Studios to discuss Chapter 1's definition of sound as well as getting a clearer understanding of frequency and phase. I would like to mention how professional and knowledgeable my mentor is at explaining certain details when asked questions such as how to determine what a reasonable decibel level is off hand to showing me how two waveforms recorded at the same time but from different mics sound like both in and out of phase. Before our first meeting I was already excited about what I would be learning, the environment from which I would be learning and the potential of where I would go based on the current path of which I set myself. I really wish I would have found Recording Connection a lot sooner than now because this really does seem like the best decision of my life."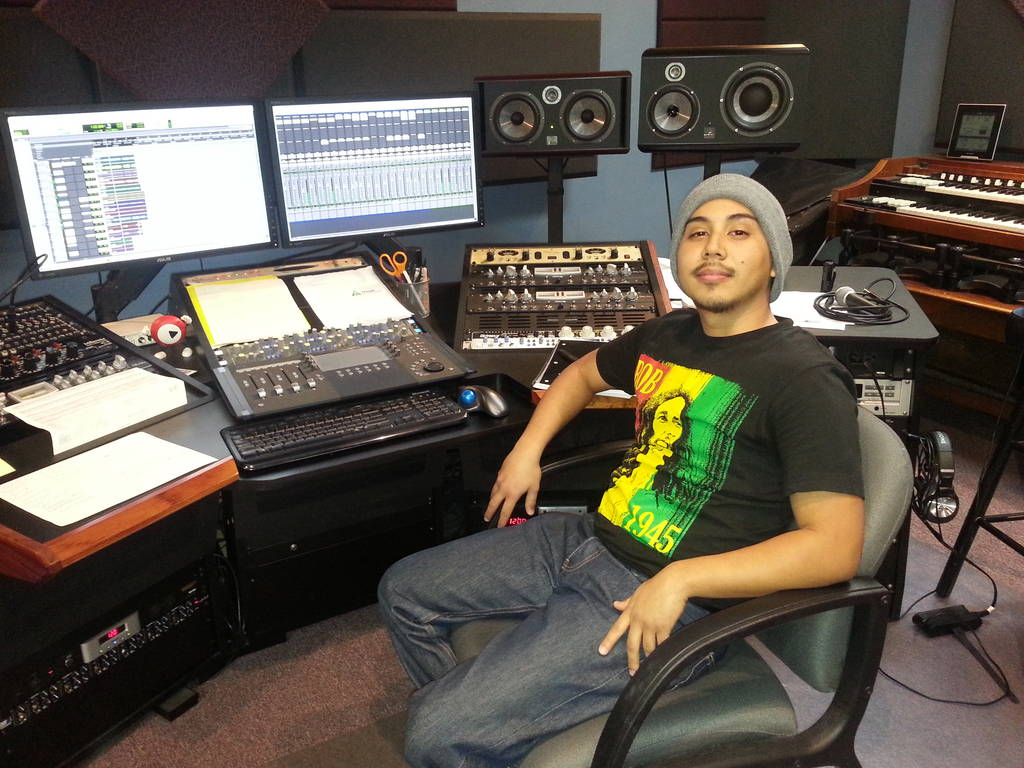 Thank You Recording Connection and Allusion Studios!
"I can't express on how grateful and thankful I am for learning and working with my mentor. His work is phenomenal, his knowledge is extraordinary, and most of all his teachings are very well driven! From when I first met him to now, he's ALWAYS set me up for success. I'm definitely coming to him for equipment and to keep in touch! Thank you Jim and thank you Recording Connection! Best decision I have made! Glad I didn't go to CRAS like I almost did until I got accepted here!"
I'm in a recording studio multiple times a week, on a first name basis with the owner!
"Before my enrollment at Recording Connection, I could only dream of setting foot into an actual recording studio. Now, I'm in a recording studio multiple times a week, on a first name basis with the owner, and the lead engineer! All of the questions I can think to ask concerning audio recording, music, electronics, and studio etiquette are met with concise and friendly answers. My mentor tells me that I could not have started at a better time; considering I was able to experience so much in my first week. There were two rehearsals, a recording/mixing session, and four RC graduates decided to drop in and visit Steve, who is also their lifelong mentor. One way or another, I was involved and hands-on each day, as promised in this program!"