RRFC is fully functional during the current Coronavirus public health crisis.
Find out how.
close X
Success Stories
Page 6
Hear from Our Students and Graduates
New Success Stories Coming in Every Week!
Some of our graduates have gone on to become audio engineers, musical artists, and studio owners. Other graduates are producing and making their own Hip Hop, EDM, rock 'n roll, R&B, Country and rap music.
Join our family and live your dream just like these students have.
I learned more about compressors, gates, etc.
"This chapter was one that I was very interested in learning more about. I learned more about compressors, gates, etc. The chapter did a good job at explaining it, however, on the Quiz I felt that the questions explained each different kind of compressor differently than on the section reviews. All in all, I see now what which of them are."
Seeing it firsthand makes me love music even more.
"Connectivity is pretty key to an audio engineering because there are so many different systems that have to connect to each other especially when you're using a patch bay and you have to turn a sample from digital to analog. One thing i learned from my mentor prince this week was having a good sticker system for your patch bay otherwise you will just create more work for yourself and if you have a client they are depending on you to know your stuff so if you don't it might come off as unprofessional. This week was awesome because I was in the studio while an artist was putting vocals over old tracks he had previously worked with so that was a really cool experience and seeing it firsthand makes me love music even more."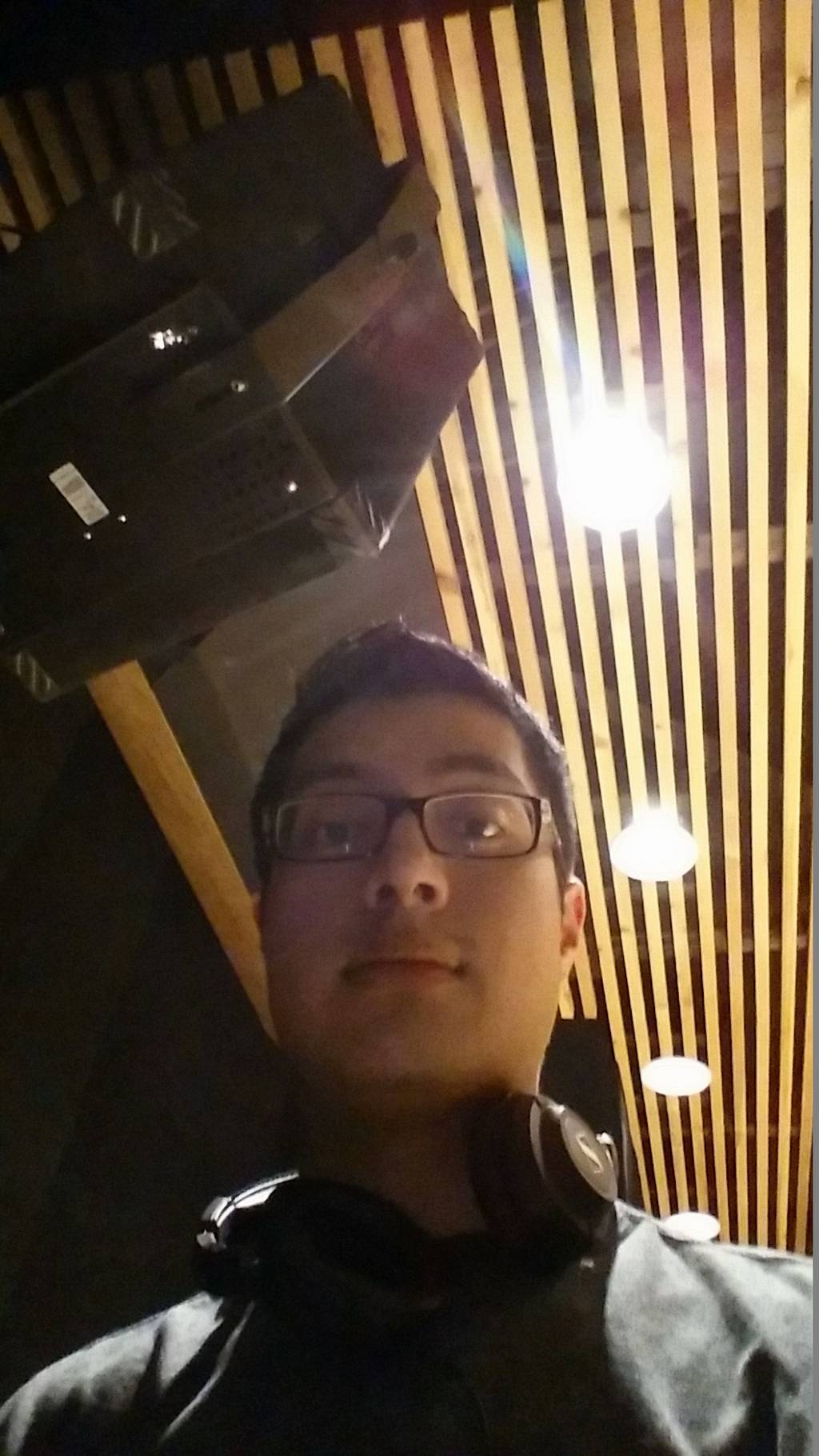 Barriers to Entry
"From the beginning, you find that this structured program- where equal importance is placed on education and networking- really fosters externs' branding efforts; which is critical to a successful career. In short, this school really does teach the necessary skills and tools to overcome any barriers that stand in the way of pursuing one's professional goals."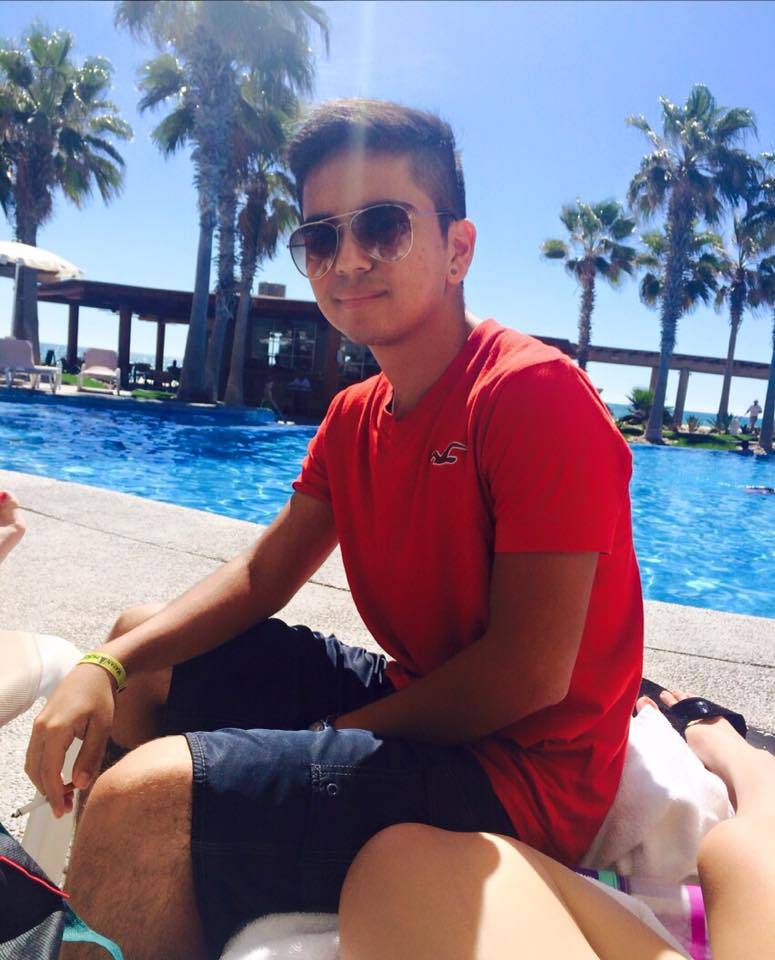 I'm so proud of the things I learned through this program.
"I had the chance to be present in a drum session, did the setup of the microphones, preamps, and levels. And again, being present when they record, and in some projects they have to mix for major companies. I have been applying everything I've learned in here with my projects at home, doing some covers and there's so much difference between today and 3 months ago! I'm so proud of the things I learned through this program."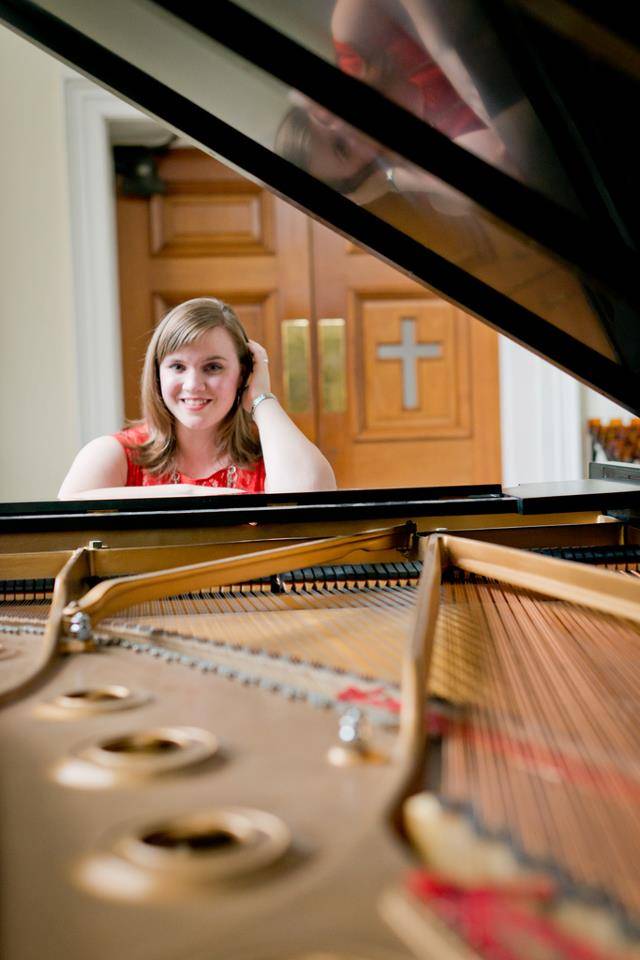 My first studio session with Mr. Ramos was fantastic!
"My first studio session with Mr. Ramos was fantastic! I actually had some firsthand experience watching him work with an artist and create a master version of her songs for potential radio stations and broadcasts to air. Little did I know, radio stations and personnel will not accept anything but a master version of a single which actually makes sense when you think about it. Any song that is heard over the radio needs to be polished and touched up in order to maximize the musical experience for the audience. I might have a biased opinion on this, but it's really the audio engineer who is responsible for making sure that the song is well polished, not necessarily the artist. Therefore, I find it most impressive if the artist can perform their songs well for a live audience as they would during a recording session. On the other hand, the performance also depends on the acoustics of the venue in which a concert or event is performed. The artist could very well be on pitch in their immediate area on stage, but when the sound actually reaches the audience, the pitch might have drop as a result of how the architecture of the venue is set up. Therefore, it is critically important for audio engineers to make sure that everything is balanced so the audience gets the best musical experience and then the artist gets a good review."
This week has been amazing!
"In chapter one I learned so much more than I thought I ever would. Learned about compression and rarefaction. Learned about the ear and how it works. Learned about how sound is created and how it travels. I thought it was crazy that sound moves at around 761 mph. That is incredible. Then in the studio my mentor showed me what everything meant and how it is related to sound engineering. Then he gave me an exercise to start training my ear for frequencies. He also showed me how to do start a rough mix of a song. This week has been amazing, thank you so much!"
I've never loved school as much as I do now.
"So far in my first chapter of my schooling at RRFC I've loved it. This experience so far has been nothing but good to me. I Love going to class, I've never loved school as much as I do now.
My first encounter at school was with a local celebrity named "Lightshow" and it was very interesting. It made me realize how much I cannot wait to become a certified audio engineer. I began to learn under producer "DJ Knox" which was also a great experience and i was able to learn how he likes to mix and master his music. The first chapter to my school was amazing in a summary but the only thing I would say is I can't wait until I can be in the studio much more frequently."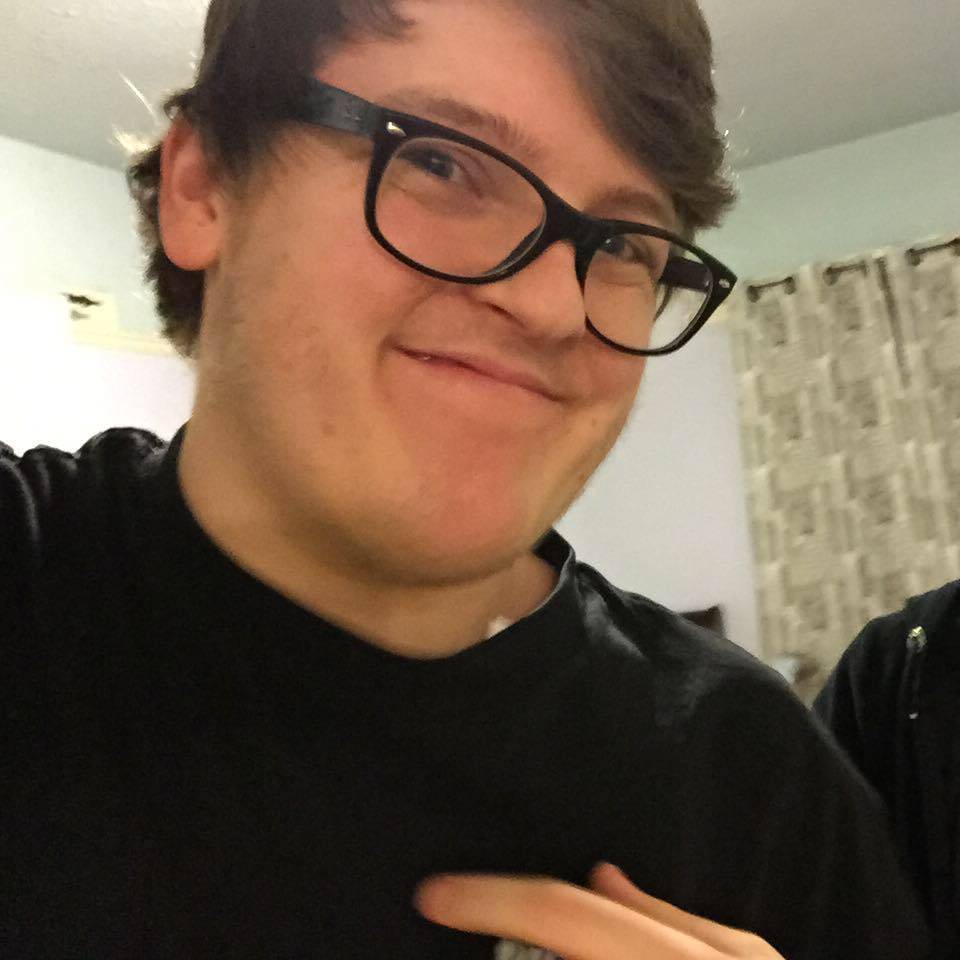 Final Mix Project!
"This week, I was given a song for the final mix project! I was also given vocals to practice tuning with melodyne! I'm excited to get to finally get better at melodyne!"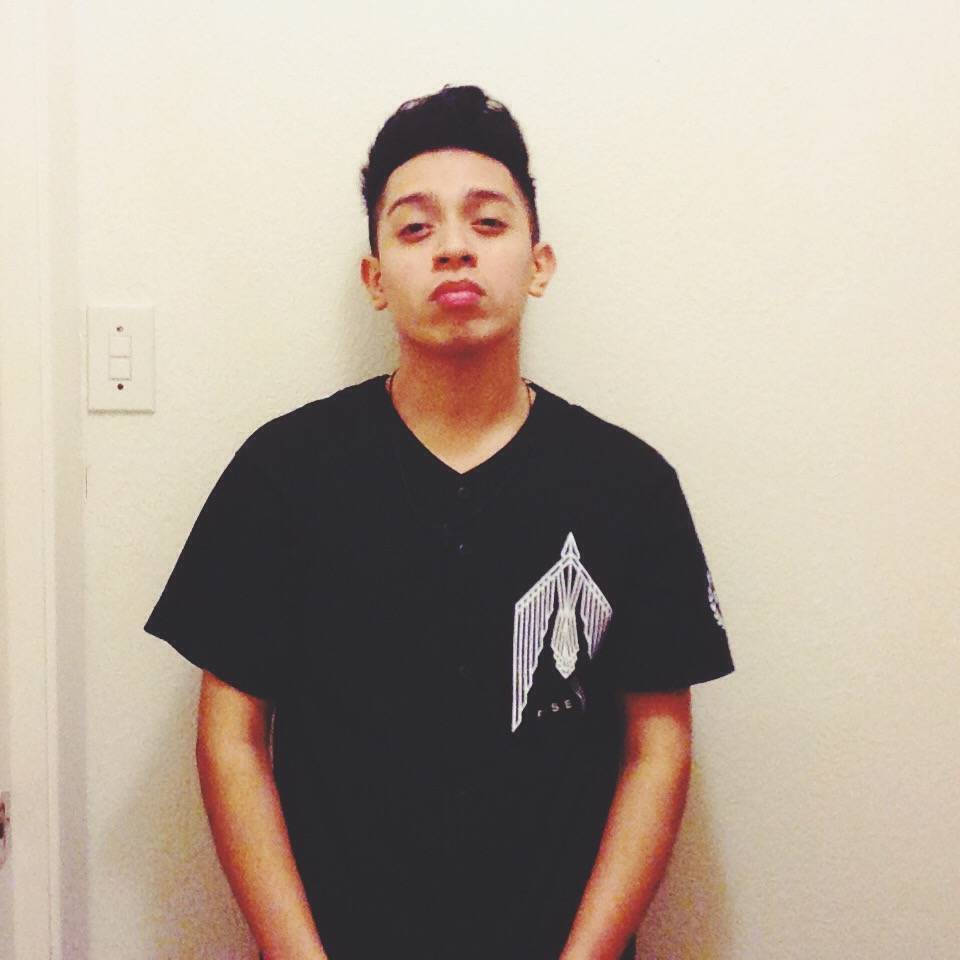 'Now comes to the fun stuff.'
"Thats what my mentor told me since this past week we went over mic placement and now into Tracking and then getting really close to Pro Tools now. So EXCITED! haha"
I think it came out well.
"I found the Time Based effects in this chapter pretty easy to understand. I really enjoyed putting it to use on my mix assignment. Sadly, I had to take on a new song for my assignment because I felt I wasn't going to be able to add reverb or delay to it in good taste. So I used an EDM song instead, I think it came out well."
This was the most challenging chapter so far!
"The list seemed to go on and on for all of those devices and gadgets so instead of hopelessly trying to memorize the brands and models, I tried to focus on the purposes and general ideas. This chapter talks a lot about the timeline of the technology in the audio industry. I noticed that the technology was always growing and developing to support more audio tracks, to have higher sample rates, and so on. I realize that this trend will most likely continue for as long as this industry exists, so I'll have to keep in mind that I'll always have to keep up with the new ideas. I feel like I had at least somewhat of a head start on understanding this chapter since I started using Ableton in high school, (at a very amateur level), so I was glad I was able to understand thing like projects sometimes needing dozens audio tracks. I still feel like this kind of stuff will mostly just take time to fully understand, and I won't get it right away just from reading a chapter in a textbook, but this is definitely a great start!"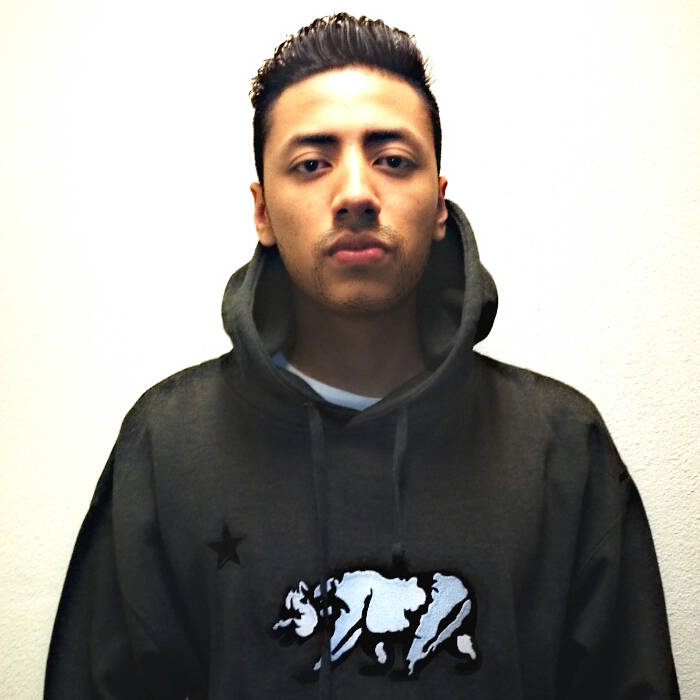 I was pretty excited to have been accepted at the Recording Connection
"I was pretty excited to have been accepted at the Recording Connection, so when I got the call that I was accepted, I was more than happy! My first week of school began on the week of June 15, 2015. I went 2 times to the studio for the week. I stayed approximately 5 1/2 hours each day. My mentor told me he wanted me to have the best experience while with him so if I am not having it, to tell him and just be honest. I like that. Tomorrow I will go back where there will be a session for the first time. I am planning to stay the whole day and I will write my second blog on it tomorrow, well today. I am also glad that I get to communicate with my mentor and can both try and get a flexible schedule so it is convenient to both of us. It was a great first week and I am looking forward to finish this course with a happy ending!"
I know this was just the first day, but WOW!
"Just completed my first studio day, now I know this was just the first day, but WOW this program is great. I learned more in one day then most students at a traditional college or university. I can't wait until next week!"
I've been in the studio A LOT since we last connected!
"I've been able to work with bands such as Not In The Face, Courtesy Tier, Hunt Sales, Leopold And HIs Fiction, and more! What's even better is that my mentor not only educates me on the Analog side of things, but his assistant and mixing engineer educates me on the Digital perspective as well. After a while of being in the studio, I have finally worked my way up to actually earning an engineering credit on Scorpion Child's coming up album through the Nuclear Blast record label. On this project I comb filtered the toms and edited those tracks. I will be doing more editing work for the other engineers as well."
Learning to Adapt to Different Musicians
"I never actually realized the time and thought that goes into tracking a session. I learned from Joey that it's important to learn the musicians and the sound they carry when performing. It's a good thing to adapt to how a certain group of musicians performs together so you can possibly get an idea of how they want their music to sound. a lot of the battle is setting up the equipment to match the flow and functionality of the group. Finding the best possible configurations for the band and how you will layout and go about recording a session."
I really enjoyed these last two chapters about Pro Tools
"I really enjoyed these last two chapters about Pro Tools because they have really given me more of an idea how to use it. They have helped me learn what each tool does and the command keys for each one. At first, Pro Tools seemed like a different language to me but just from working in the studio and reading about it, I have learned pretty much the basics of it and how to use it properly. It honestly makes me more excited to use it because now I know what I'm actually doing and don't have to ask as many questions as I use to."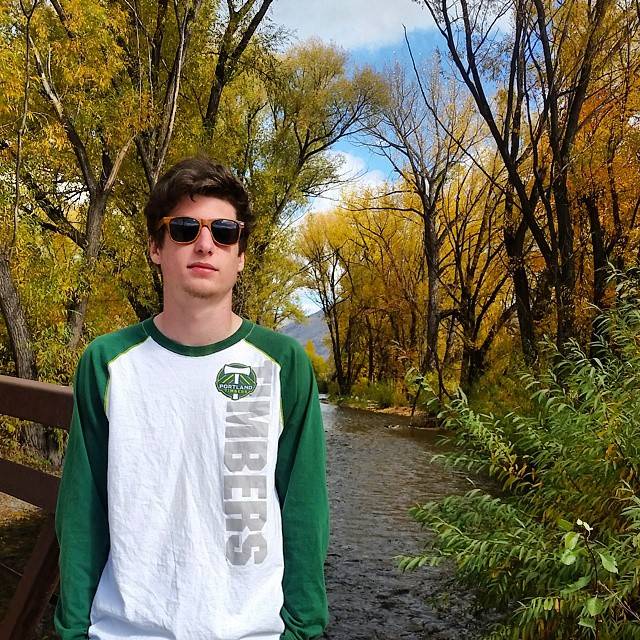 First Day on the Job
"My first day in the studio blew me away. Matt was recording bass and guitar for an upcoming country artist out of LA. Her bandmates and producer drove all the way from LA to Portland to record her first EP. Even though I didn't do much but observe, I started to develop what a day in the studio is like (on a busy day). I watched how they had to set up amps here and plug mic chords in there, it was a bit overwhelming. Then for about an hour the bass player sat down and would patiently record and re-record here and there. I just saw the 'flow' of it all. The breaks here and there but for the most part just constant recording. Everyone in the studio was synergizing with each other and adding in bits of helpful advice constantly. Matt and Jason were showing each other what this and that sounded like while helping the artists' record. I remember Taylor was rushing a certain part in his guitar solo and everyone helped him get it down. The energy was alive and it made me beyond stoked for what lies ahead."
I'm super excited to start learning about plug-ins and editing
"It's been a few weeks since my last blog. My mentor was on vacation for 2 weeks so I spent that time going over the material in chapter 9 Pro Tools basics as well as working on learning the music for the project my mentor has me working on. I've recently had two sessions with my mentor Dick Orr, and in those sessions we worked on and recorded the a couple of guitar parts within my project as well as editing the bass line I had recorded a few weeks prior. The work on this project has been extremely fun and helpful while learning the studio software and hardware but also enhancing my music abilities. I know the knowledge I gain from completing this music project will aid me when I'm recording other artists and musicians in the future. We also covered the Basics of Pro Tools during these sessions which was awesome because it allowed me not only to go home and apply what I've learned to my own personal home projects, but to also see how the basic software functions are similar across other DAW's. The studio I have my sessions at uses Sonar, so learning not only how things work, but why, will allow me to be able to work with any DAW in any studio and adding to my versatility as an engineer. I'm super excited to start learning about plug-ins and editing/mixing in the upcoming chapters."
Now I can't wait to get started!
"My mentor told me that a Mac is much better for Pro Tools. So I saved up and got myself one. He was extremely helpful in telling me exactly what I needed to be sure the program functions correctly. Take your RRF enrollment receipt with you to an Apple store and they'll give you a student discount. I called and placed my order over the phone. Got everything my mentor told me to get plus a student discount and was able to go pick up my new mac within 3 hours or ordering. Now I can't wait to get started!"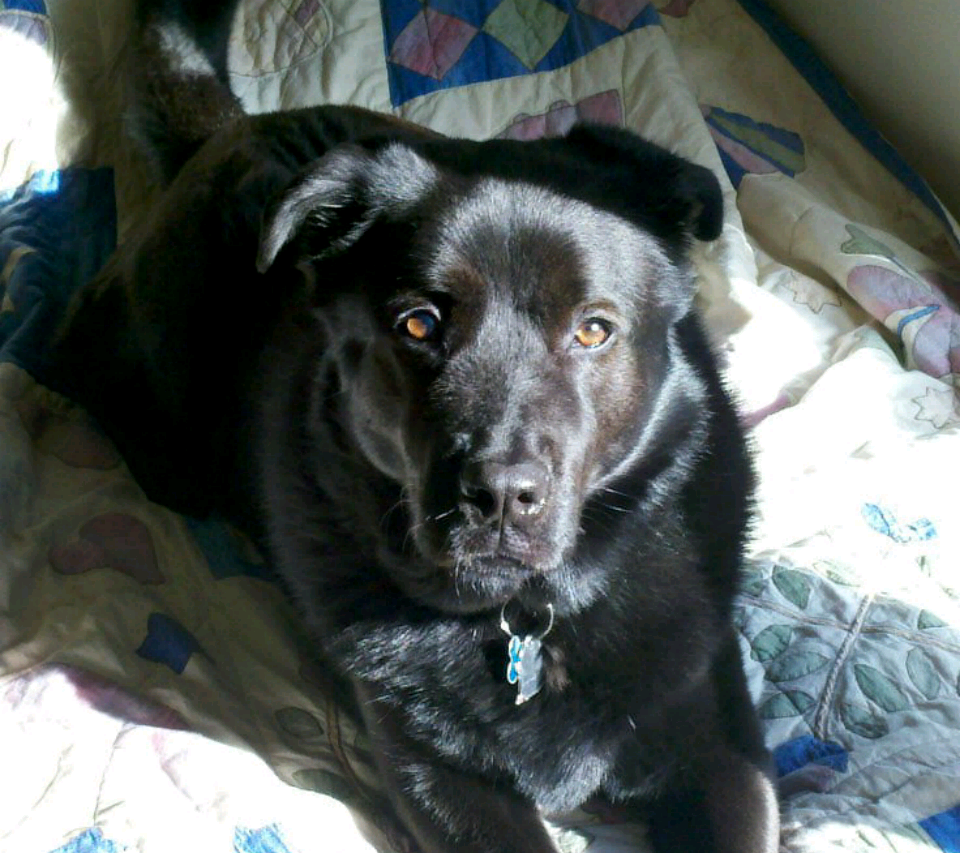 Just getting started!
"Hey guys this is my first blog so bear with me. My first day at Crystal Clear Studios is on Wednesday I'm a little nervous but Joey seems like a real nice guy. It took a little while but I now have LinkedIn, Instagram, Twitter, Google+, Facebook and a YouTube channel. My domain is michaelzanetti.com and am having fun building the site."