RRFC is fully functional during the current Coronavirus public health crisis.
Find out how.
close X
Success Stories
Page 5
Hear from Our Students and Graduates
New Success Stories Coming in Every Week!
Some of our graduates have gone on to become audio engineers, musical artists, and studio owners. Other graduates are producing and making their own Hip Hop, EDM, rock 'n roll, R&B, Country and rap music.
Join our family and live your dream just like these students have.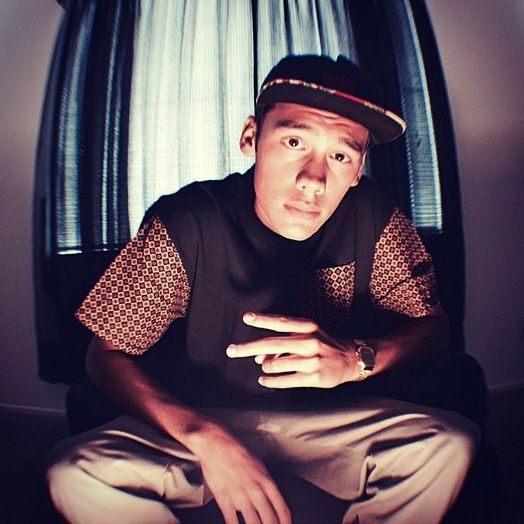 Every single day I make time for what I love to do
"I try to stay consistent. Every single day I make time for what I love to do and what I want to be my career. So every day every chance I get I either try to mix a project, make a beat, or write a song. If I can't do any of those things for whatever reason I will either promote myself by posting/showcasing the work I've already or networking with other people to get more work. Every day I have to make time for that stuff."
OMG! One week left!
"How the heck did I even get to this point. I'm amazed at myself. lol. This it the final academic lesson in the textbook, Mastering. It was a very brief chapter, beginning with a "Crash Coarse" in mastering, & in the first paragraph, they explained there really wasn't such a thing. Ironic right? lol All jokes asside, it's my understanding that the RRFC offers coarses in mastering as well, but because I'm in the Audio Engineering program, an extensive knowledge of mastering would just not be pheasable. There's another textbook just for that, I think. But they did give a good rundown of what it is, & even posted some very helpful videos on how other audio engineers mastered their songs on DAWs. Another irony: DAWs don't offer a lot of mastering tools, even plugins that you can buy aren't nearly as good as the analog mastering gear that can sometimes cost upwards of $100,000. My mentor explained to me that if you were just recording a mixtape, you could possibly get away with just mastering on Pro Tools, but if you're realeasing an album, you can't afford to flake on the mastering. That is most important. So essentially you can only pre-master on a DAW (like Pro Tools)."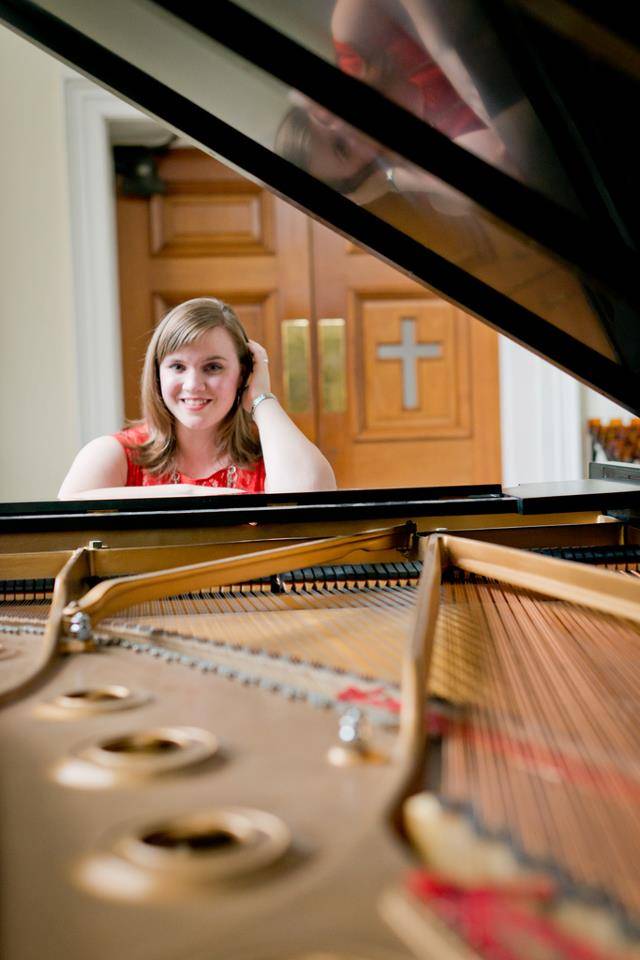 I finally had a chance to blend a mix and it was fantastic!
"I was in the studio Monday and Tuesday this week going over chapters 3 and 4 learning about digital audio formats, quantization errors, sampling rates, and ADCs, bit depth and how that is related to amplitude, the Nyquist Theorem. We even had a chance to talk about some of the first digital recorders that he used when he first started audio engineering himself and to see how much technology has progressed to make recording more efficient. Signal flow is also important when micing instruments and getting the best sound quality. There is so much that goes into producing the best sound quality when recording that when you're just an average listener listening to music on the radio or an album that people don't even realize! I always wondered how albums sounded so "perfect". Now I know why. Yes, artists are incredibly talented, but watching how Edwin does his job as an audio engineer brings a lot of things to light."
After a couple weeks of hard work, I finally created a song that worked.
"For the song assignment, I had to create a 30 second musical piece using only a 1kHz sinewave and audiosuite plugins. This assignment was both fun and frustrating. As I spent hours using the audiosuite plugins to manipulate the sinewave, I was amazed with how a 1kHz sound could become a kick drum, snare, synth sound, and just about any other sound I needed to fit the composition of my musical piece. It was very easy for me to get overly caught up in the details of the sound, which was frustrating due to my lack of experience and strong desire for things to sound perfect. After a couple weeks of hard work, I finally created a song that worked.
For my SoundCloud profile, I uploaded two songs I produced that were written by my friend Justin Peasley. He is an extremely talented guitarist (and my roommate), so I plan on collaborating with him and creating an album of our music. With his guitar talent, our composition interests, and my music production education, I am confident that we will be able to create some great music!"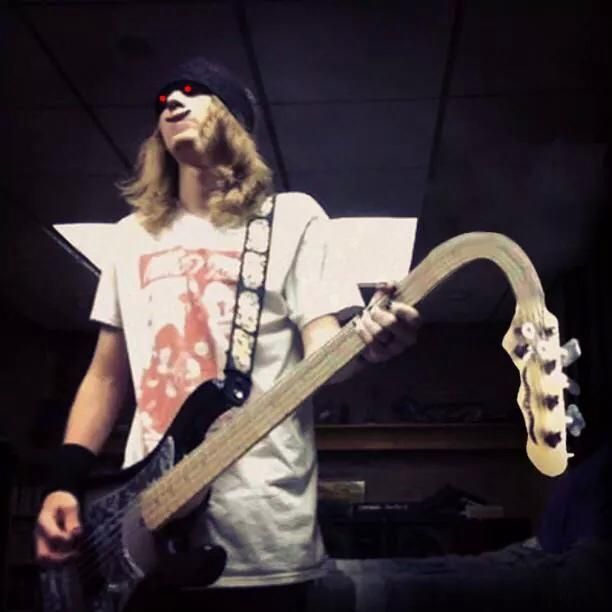 He pushed me in the right direction
"I wasn't sure how to do what I was hearing so I asked my mentor for a little push. He pushed me in the right direction and I got what I wanted. I had the strings almost sound like they were slowing down and dropping in pitch, like on a record player if you put your finger on the vinyl and made it spin slower. He was actually impressed and liked it a lot. He liked it so he jokingly said he was going to steal it from me."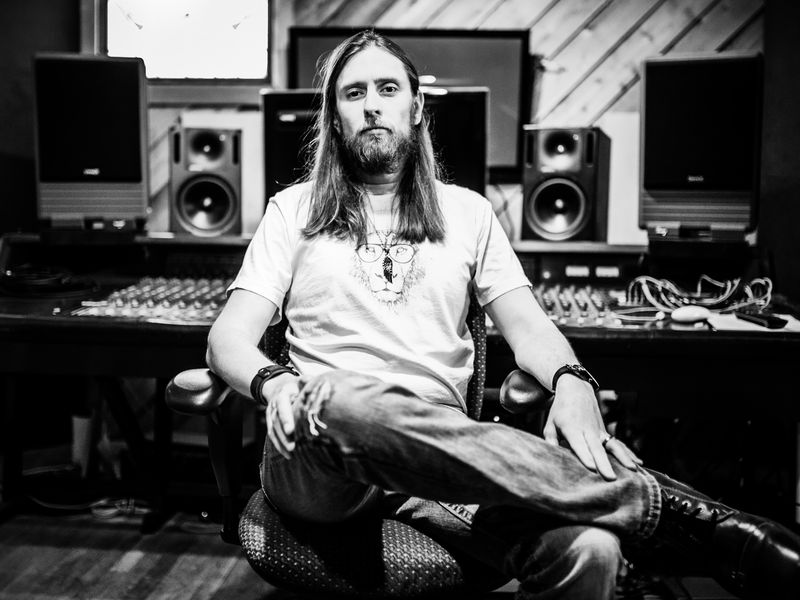 Acoustically Speaking
"What I loved about this chapter was the fact, that you can truly "calculate" the details of how to build your room. Put pen to paper, and meticulously create a space that will work well for your needs. Do you want more room sound? Great, treat the room accordingly. Do you want a totally dead room? No problem…treat the room this way. Much of this really boils down to going after what you want, and realizing that different projects will have different necessities for sound. It's important as an audio engineer to try and prepare for as many scenarios as you can, so that you're ready for whatever your clients throw at you. Or…at very least…know where you can rent the space to do it! At the end of the day this was a very helpful chapter to open my eyes to the importance of Acoustics, and to pay closer attention (and not take for granted) how much of a difference Acoustics, and the treatment there of, make in the whole process!"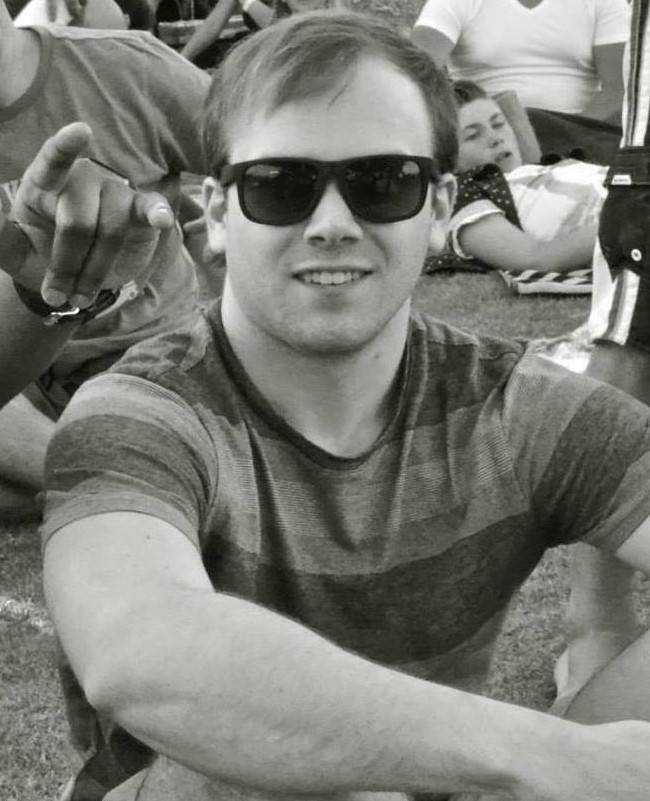 End of Week 12 Entry
"This week involved Karlo helping me with a new mix assignment that will progress over several chapters, the first chapter required me organizing a general mix session which included me setting levels and panning. Slowly but surely I'm starting to get the hang of the interface and where everything is located. Karlo also spent time on a new assignment to create a hardcore rock intro with several tracks for Ink Master."
With a little practice I learned how the patch bay works
"This week has been filled with so much knowledge. So many things that are helpful. I learned how electricity moves in the wire, and how resistance is used and needed in the current to have a successful cycle. I also started to learn the equipment in my studio. My mentor took me around the studio and showed me how the whole studio is wired and hooked up. Then he showed me the patch bay. That is the coolest thing. How the whole studio is wired to this one central area that is easy to access. Then he showed me how it worked and I had the opportunity to try it out. With a little practice I learned how the patch bay works. This week has been amazing. Thank you!"
The First Chapter
"It's always good to know what kind of material you're working with, in this case sound. Before the first chapter, I didn't know what sound actually was or how our eardrums worked. It's very interesting and a great introduction to music!"
Tonight's Band
"The band tonight was called Swami and they were good. Super nice guys. I think they would be intresting to work with. I'm learning that it takes a lot more to record a band than a rap or hip hop artist. There is a lot more that goes into the recording process."
Still rolling along here!
"Hollis and I dove into time based effects today! Delays, reverbs, phasers, flangers etc. Im really getting an ear for everything in noticing the different sounds and the effects all of these have on vocals etc. The flanger interests me for some dubstep or edm type music, meaning I would probably use it more in that genre or with an acoustic guitar. Still rolling along here, I'm sad that my lessons will be ending soon."
I hope to see him in action again soon!
"I got to sit in on a session with Joe on Tuesday July 14th. He was engineering a session with an artist by the name of Roy. I watched in amazement as he did his thing. I was impressed and amazed on the confidence Roy and his Producer had in Joe, knowing everything on the mixdown and mastering was going to be perfect. With a resume that Joe has along with the experience, I would feel the same. It was a great session. On Friday after a Q&A with Joe, I got to sit in on 2 sessions with a Rec graduate by the name of Fabian. I met his artist by the names of Pig and Red Rum. Before the session started, I watched him mixdown vocals in a song they were working on. Watching him mixdown I was also amazed on what he has learned. He has the knowledge which I know came from Joe, but also from him honing his craft. The time you put in will determine how far you go in this field. I was very impressed. His other artist Slimtino recorded a song and I can't wait to hear the final results from both songs. I hope to see him in action again soon!"
This week at Bates Brothers Recording
"This week at Bates Brothers Recording we didn't have a session for the day but we went over the chapter about acoustic treatment and monitoring. We went all over the studio looking at the angles and looking at the acoustic treatment they did to get a good noise free studio but also have a great sound too. We looked at the glass that was angled in the frame that caused reflection all over the studio and in the control room they have acoustics to absorb the sound and behind them they have a wall to reflect the sound."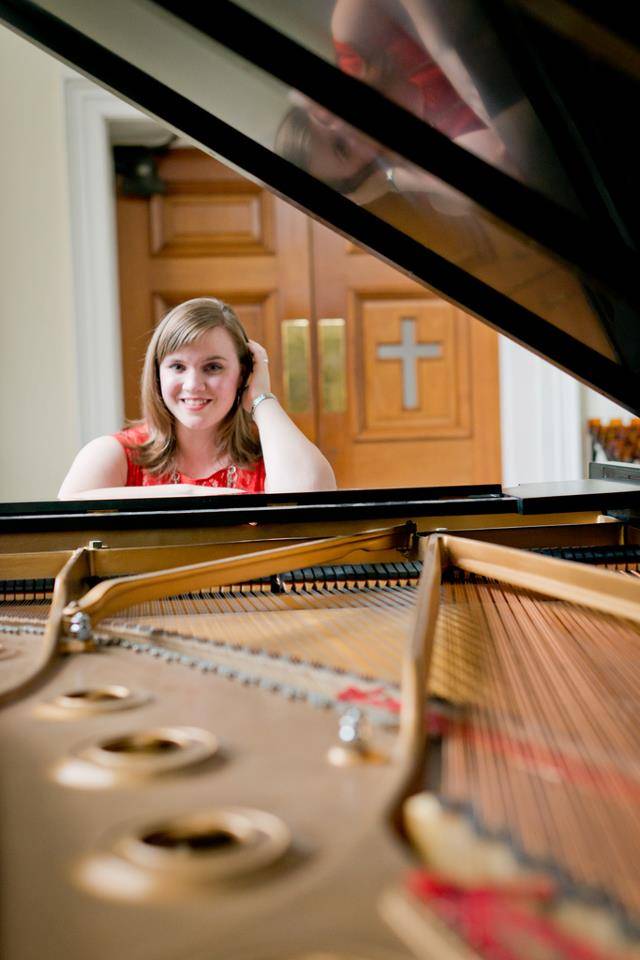 Today I had a chance to sit in on another full session
"Third session and still going strong! Today I had a chance to sit in on another full session, but this time with a different artist. I'm glad I had the chance to sit in on someone different because, then I had a chance to see Edwin work with a different artist and see how his methods change. This particular artist aims to make it big, but as it turns out, she wasn't completely "on" today. I wouldn't have noticed, because at least she was able to finish a rough draft of one song and then start another. However, she did come in right from the start to give some of her own ideas and ready to work. She could also hear when something didn't quite exactly sound right and would try to do it all over again.
I had a chance to see Edwin use more of his music producing skills to give her suggestions on how she could make her track different. In an industry where a lot of the music on the radio sounds the same, Edwin gives some clever ideas on how to make the track sound fresh and not so homogenous. She worked on a lot of harmonies with her track. However, they had to remake some of the track because the artist couldn't remember which musical direction she wanted to go. She was having some pitch issues as well and Edwin had to spend some time figuring out which pitches needed to be centered. It didn't help that the second piece she was working on constantly switched between G major and G minor every two to four beats. It makes the track sound musically interesting, but very time consuming to work with when you have an artist who has some pitch issues. So, I had a chance to see Edwin use a lot of the auto tune. Overall, it was a good session and I will be seeing her again the next time I go to the studio.
In terms of reading, now I understand how sound waves travel to the microphone and then the analog-to-digital converter converts the voltage into sine waves the computer interprets the waves into actual sounds based on the amount of samples taken per second, also known as sample points. Now I understand how the Nyquist theorem works in order to produce the most accurate sound so it does not sound distorted when it's reproduced. I still need to read the rest of chapter 3 and it is loaded with information. I can't wait to see what I read relates to work in the studio."
I have just been tracking as much as can.
"I have been fortunate to sit in recording sessions with up and coming rapper Jay Tha Prince, who has Songs with Artist Like Kevin Gates & Juvenile, as well as female artist Ashley Bank$. At his point, I have just been tracking as much as can. I like the how the book stream lines and focuses on developing a proficient work flow."
The Feels
"I know this section wasn't the most fun or entertaining, but if you really have passion for music, you can appreciate all facets including how we hear songs. This chapter was an eye opener for me, and I feel like I have a solid ground to build up from now."
There's a lot more to the music business than I thought!
"I learned a lot just in one day of being at 5th St Studios. There's a lot more to the music business than I thought! I love the fact before we started my mentor gave me lots of advice about time managing clients and helping them achieve what they want to accomplish. I'm excited to sit in a session and experience the hard work and drive that goes on in a studio. More importantly I can't wait to get hands on. I learned the history of how a recording studio use to record music before we got all this technology and I had no idea how far we came. Also I learned that recording studios use to record in mono before they discovered stereo. I had no idea how much positioning and different things audio engineers do just to get a perfect clean sound. I learned that there are a lot of different microphones that do different jobs to capture sound."
Really looking forward to EQing the song I'm working on
"This lesson was on equalization. Very, very interesting lesson. It packed a lot of information into it and I feel somewhat challenged by this portion of the process. Which is by no means a bad thing. Seeming a little time consuming at least at first when you finally understand it, but probably gets easier with practice just like doing anything else you do for a while. Definitely part of the process, in my opinion, that you need to train your ears for. A little bit of fine tuning that seems to require your fully focused attention. Really looking forward to EQing the song I'm working on for homework as well as other projects I'm working on."
The variety of practice has been invaluable
"Since my last post, I've been back and forth between Las Vegas and San Diego, piece-by-piece tracking a demo for my own band in San Diego, DETHSURF, and mixing it in Vegas. Additionally at Audio Mix House under the supervision of Josh, I've single-handedly set up, mic, established gain structure, tracked, and torn down a drum set numerous times. That variety of practice- being a guitarist by trade and having minimal knowledge of drums- has been invaluable. I won't air some mic and placement tricks I've learned along the way, but I will say I'm excited to have a couple of the input lists up my sleeve."
Today's session I started my first mix in Pro Tools
"Today's session I started my first mix. The engineer went over the basic key commands for Pro Tools, and how I should name and organize the tracks in the session. I learned how to cut notes, duplicate, delete sections, and clean up the gaps in each section. Today I also got to sit in while Josquin and the engineer recorded an artist on the keyboard and I also got to watch them work on another artist's song."