RRFC is fully functional during the current Coronavirus public health crisis.
Find out how.
close X
Success Stories
Page 37
Hear from Our Students and Graduates
New Success Stories Coming in Every Week!
Some of our graduates have gone on to become audio engineers, musical artists, and studio owners. Other graduates are producing and making their own Hip Hop, EDM, rock 'n roll, R&B, Country and rap music.
Join our family and live your dream just like these students have.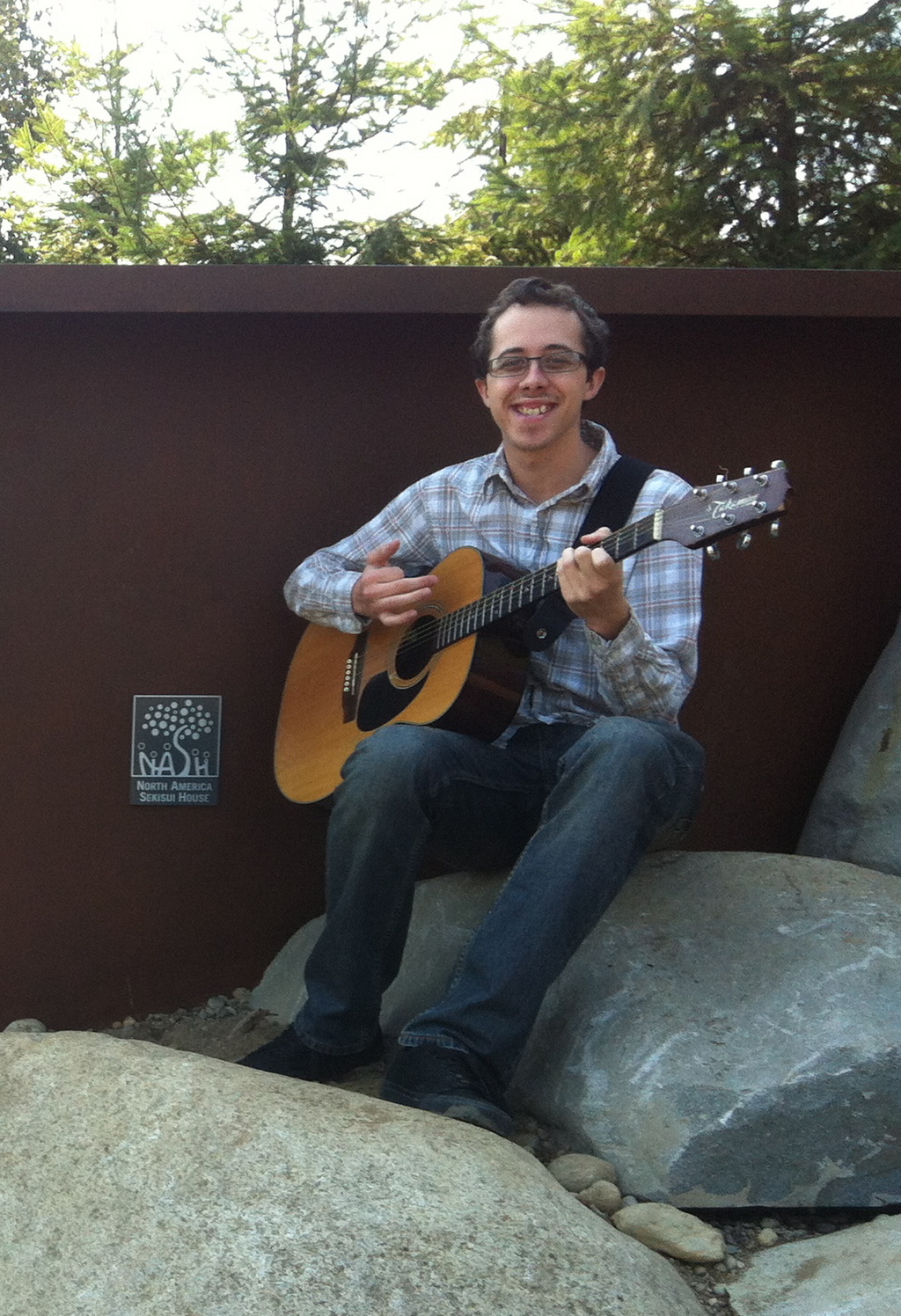 Our Mentors Want You to Succeed.
"I'm very grateful to have had some great conversation with my mentor. It instilled in me a new perspective and a new enthusiasm for creating music, mixing genres, and allowing myself to step outside of my comfort zone without the fear of what other people will think. At the end of the day, music is all expressing what you are feeling and being true to, no matter what."
Learn the Tricks of the Trade.
"The chapter about time-effects was very interesting. I loved learning about some of the effects that come with ProTools. My favorite part was learning that you can change the room types, for example, to halls and cathedrals. I know this will come in handy!"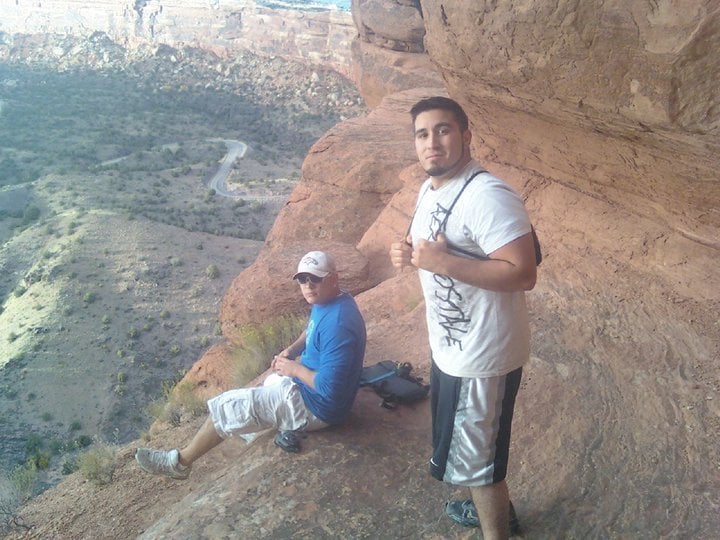 Learn Pro Tools and Other Industry-Standard DAWs
"I just finished up the chapter and am reviewing before I go in for a session. There's a lot of helpful info to take in and I'm sure all of it is going to be very useful when the time comes. I'm excited for the next couple chapters where I start getting into how ProTools works. It's an exciting adventure every week and I'm happy to be gaining the knowledge."
Start with the basics.
"Learning the process of connections and what is needed for the signals to be picked up successfully was a great experience. I always love learning about the science behind how something works, so to speak. Without any knowledge of this subject matter, you can't even have a fully functioning studio because without the proper connections, you cannot record properly. I'm excited to see what the next chapter has in store!"
Learn Audio Engineering at a World-Class Studio
"Lesson 4 covered microphone basics, placement techniques, how mics work, and different kinds of mics. The way my mentor described all of this kind of stuff really helped me grasp the crucial concepts that I feel I need to understand. I feel comfortable asking questions when I don't quite get something and my mentor has a way of putting things in terms that stick in my brain and make sense."
Learn one-on-one from your mentor.
"When I first walked into the studio, first thing I said 'I'm in music heaven.' I learned a lot in just one day things I didn't even know in sound and hearing. This is just a start I have more to come and more to learn."
Have fun as you learn!
"I spent my second day in the studio last Thursday. It's been great working with my mentor. He is a really cool guy. I watched as my mentor reproduced a synthesis drum set from scratch, which was pretty amazing. In doing this, I learned a lot about different plug-ins and how they can manipulate sound such as limiters, eqs, and overusing noise reducers. I can tell this will be lots of fun!"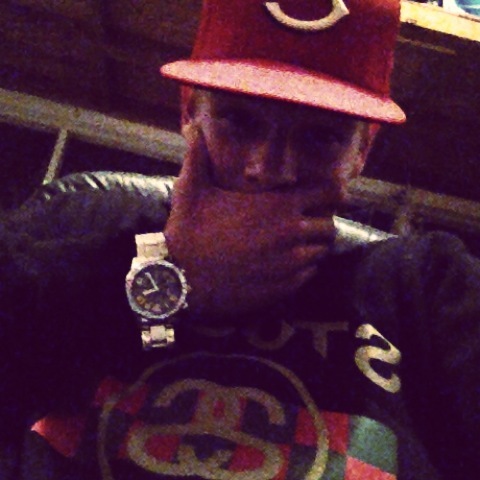 You can't get this experience from a traditional classroom.
"My first night in the studio was very exciting and kind of weird because I never thought I would be in an actual working studio. It looked exactly how I imagined it. When we first went in I learned about the mic plug-ins and the different processes.
My second session in the studio was even better. We had an actual artist come in and record his music. It was cool to see my mentor in action. I like to see how the artist prefers his music to be recorded. For example, stacking his vocals to make it sound 'fuller.' It was just a great experience hope to be able to do that one day on my own. This is truly my dream."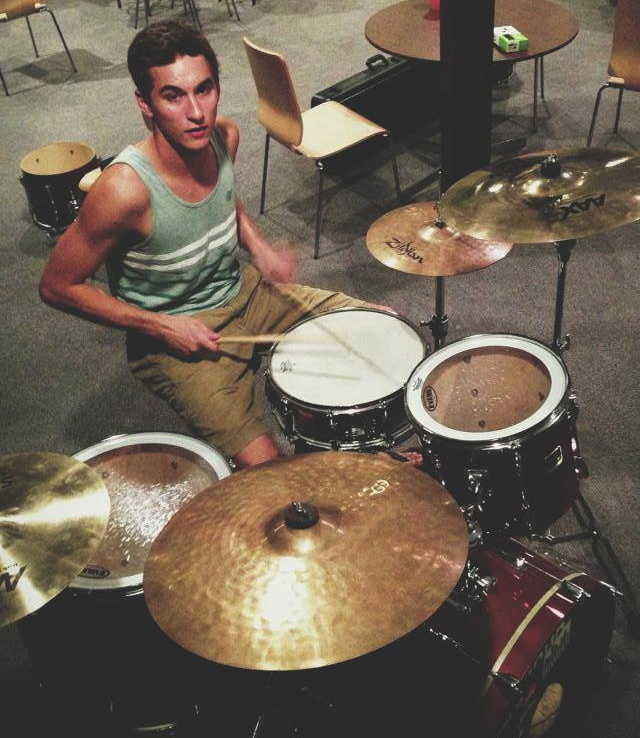 Learn audio engineering as you participate in recording sessions with local artists.
"A band was in last weekend and I got to sit in and help the whole three days they were at the studio. I helped track drums, guitars and bass. I'm starting to learn how to patch things myself and set up various mics by myself. I set up a whole drum set, mics and ran the lines for a session coming in while my mentor was editing something for a different session. I'm starting to learn how to act in a studio and to present myself as an assistant. Overall, things are going great and I'm learning a lot."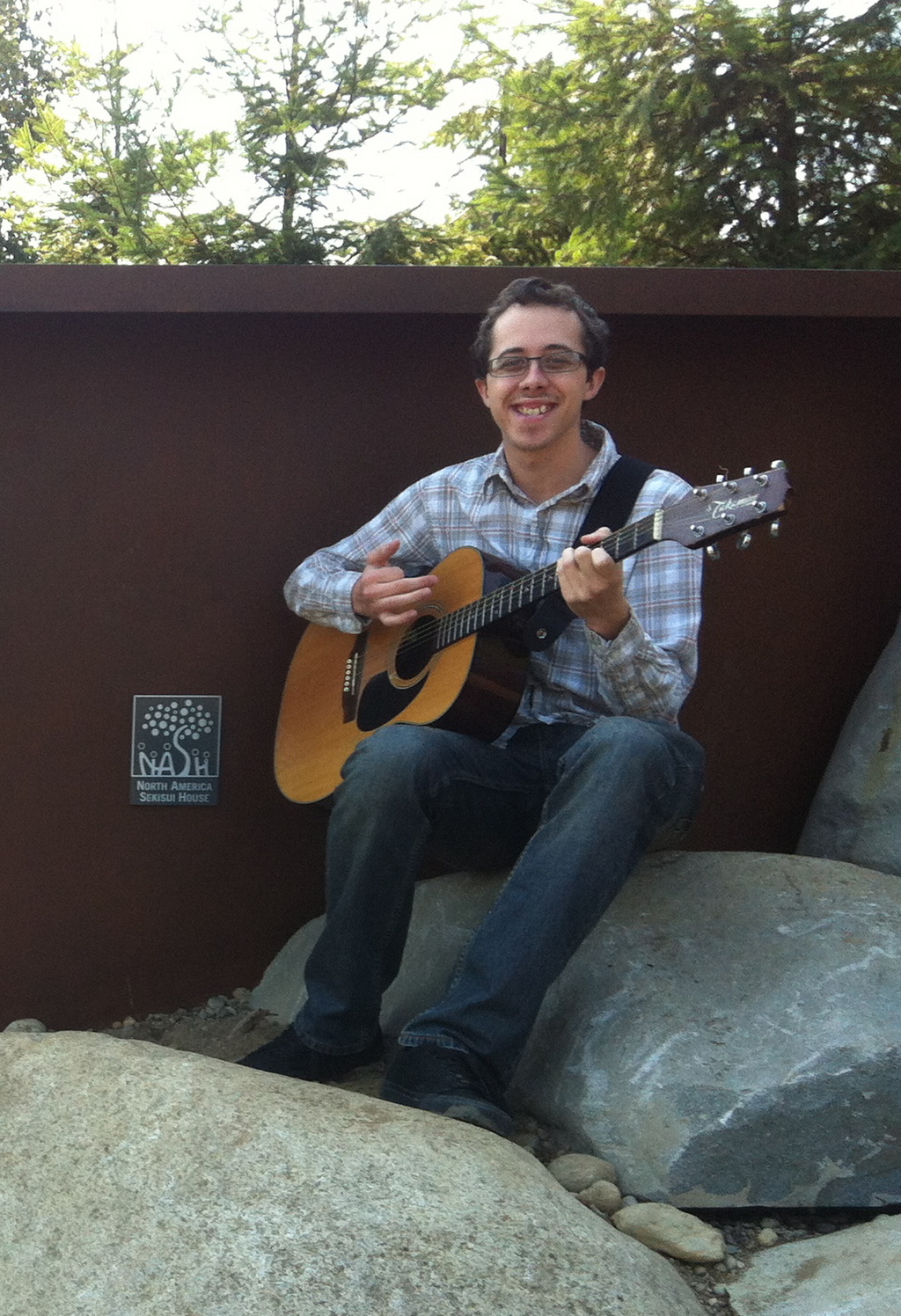 Work with industry-standard equipment at your mentor's world class recording studio.
"Mark also showed us the wide variety of other microphones that are available for use at Fastback Studios. Everything from dynamic microphones, like the multi-purpose Shure SM-57, to the Neumann U87 and its newer counterpart, the U87Ai, and everything in between. I'm really grateful to have the ability to see and work with all of these different microphones firsthand. I am forever in awe with Fastback Studios and the equipment available for use there."
If you learn hands on, you're in the right place.
Today was a very hands-on learning day. My mentor put me in the main chair and let me EQ the tracks, do the notch filtering and taught me about setting locations every time the song changes. It is helpful to be organized and professional. We also went over bussing tracks to better my organization skills. Second chapter was very interesting and I better understand electricity in relation to sound and music. I like how the curriculum teaches the science of music. I like science so this was enjoyable to read. Can't wait for next week.
Use your mentor's world-class recording studio to your advantage.
"Everything is going well with the book as well as the studio. I might be bringing a singer I know into the studio to record a song I made the music and wrote the lyrics for in a couple of weeks. It's going to be good to get my hands on being a sound engineer practically rather than listening and watching what is happening around me with the people in the studio. I definitely think doing this is going to benefit me in a way that I'm thankful for."
Achieve your goals with your mentor's guidance.
"This was a great chapter. I've been learning a lot through hands on work in the studio I've been working in and it's a great environment to be in. My mentor is doing a great job and runs a nice establishment. My goal for next week is to be able to successfully record an artist by myself!"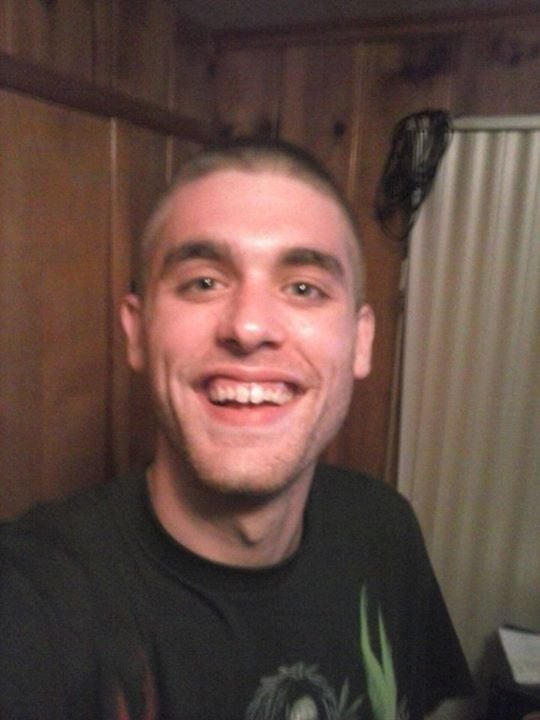 Start your recording career now.
"Well this is the most fun course ever. Music reigns supreme. Smile a little and tap your toes folks. My band will have and album out by June of 2014. Straight up Madness, I'd like to believe in!"
Gain a deeper understanding of studio design
"After reading this chapter I came to realize that all the wires in a studio mean a lot. I now have a clearer understanding on what to set up in a studio that will make my sound clearer and more precise. After reading this chapter, I also noticed that XLR and TRS cables are the most commonly used wires that I been using in my personal studio. Now that, I am aware of the functionality of different wires I can now expand my studio and make it a more efficient work place."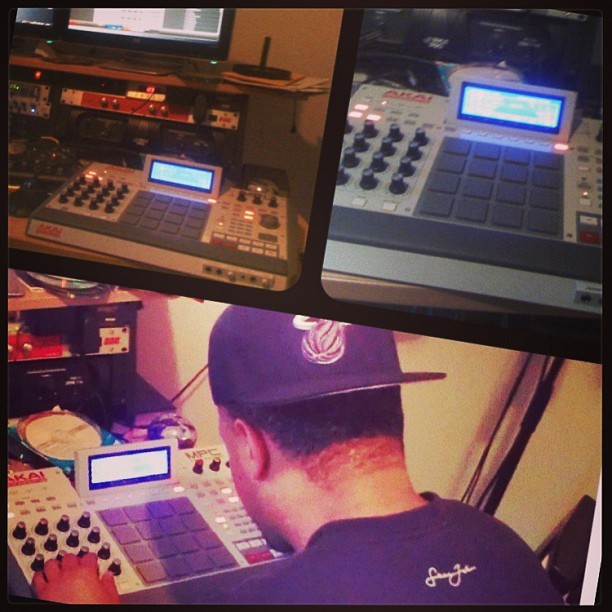 Learn the essential tools of the trade.
"I think the plug-in lesson was the most interesting. The different variations of tools that you can use are what makes audio engineering is so great. Building your own unique workflow is what separates you as an individual in this business."
Get your hands dirty as you work with real studio equipment.
"I can't wait to actually get to the point of learning about compressors, EQs, and getting to use the nice outboard compressors, EQs and other effects by patching the audio to them in the patch bay! The course is still very interesting and I am definitely learning a lot so far! The next lesson should be a little fun since I can finally touch the nice mics I have always dreamed about seeing/ using in person. The lesson on mic placement should be even more exciting! I can hardly wait!"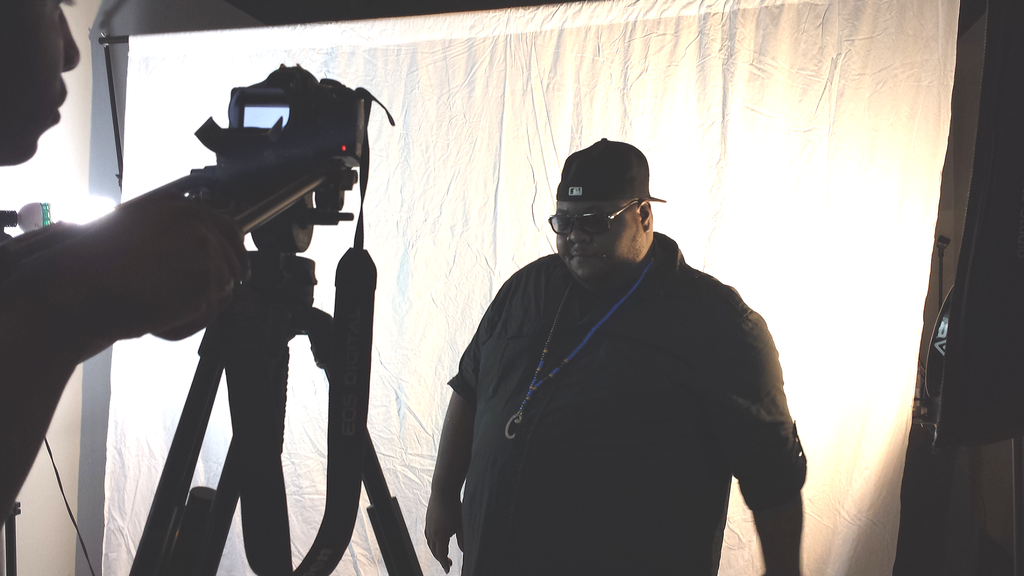 Record your own music at your mentor's studio.
I have been learning so much. My mentor is an inspiration. Soon I will be recording my own album at playground studios. I have no doubt this is going to be a great experience.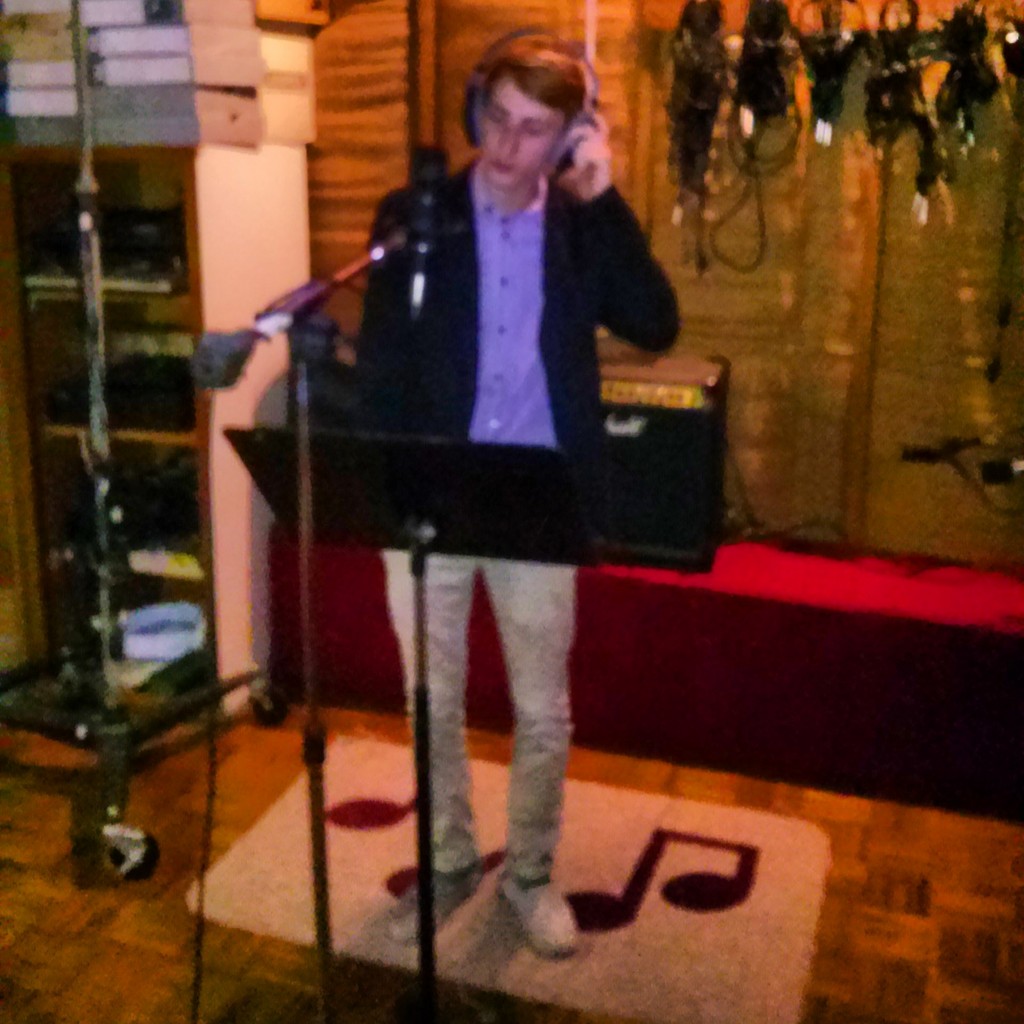 Connections are everything in the music industry.
"What sold me was the way in which the curriculum was taught; one on one in a real recording studio. After I saw that, it was a wrap because connections are everything in the music industry. My plan is to spend half of the six months of the course here in Little Rock, and the other half somewhere where I have made a connection with someone in the industry to help further my career. I've always dreamed big and in my eyes, nothing is impossible. Already I have talked to plenty of people whom I never would have thought I could! I've set up plenty of promoters to be ready when I send them a body of work to promote. All that's left is to learn and make music!"
Learn on the job.
"I'm learning a lot and really like my mentor. I find the professional vibe in the room very helpful in keeping me focused."