RRFC is fully functional during the current Coronavirus public health crisis.
Find out how.
close X
Success Stories
Page 31
Hear from Our Students and Graduates
New Success Stories Coming in Every Week!
Some of our graduates have gone on to become audio engineers, musical artists, and studio owners. Other graduates are producing and making their own Hip Hop, EDM, rock 'n roll, R&B, Country and rap music.
Join our family and live your dream just like these students have.
Learn by Example from a Professional Audio Engineer
"After taking my quiz, my mentor opened up Pro Tools and showed me some cool techniques about looping that I plan on using in my home recording. I'm excited to learn as much as I can so I always appreciate when he asks me to come to the studio with questions that he will answer and explain using examples!"
Improve your music producing skills.
"I feel like he really maximized the experience I gained by giving me real world application of what I would use and need to succeed on my own. I have seen a large improvement with my skill as a producer which is the reason I chose this program."
Master the curriculum with the help of a mentor.
"I'll be honest with you, this is a lot to take in and I was really nerves to start. I didn't know what to expect for the first lesson but it was just me and him and was really cool. Explained a lot but I still have a lot to learn."
Embrace new information.
"I liked this chapter! I'm stepping out of my comfort zone and starting to embrace new information. I think it's cool that we can break down the little things we do every day like listening, hearing, speaking, and manipulating electronics, down to a single molecular entity."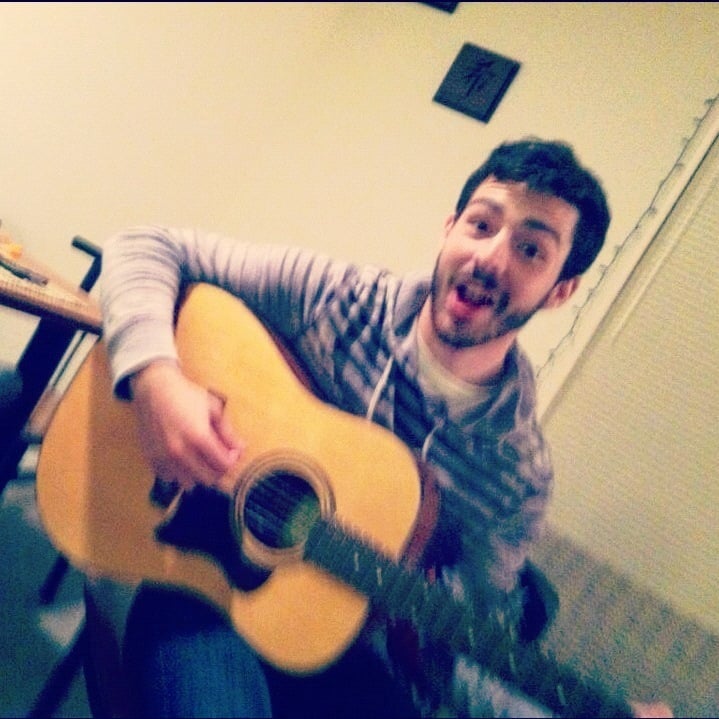 Your mentor will help you design your dream studio.
"The past couple of classes have been really great. My mentor has been showing me some great things around the studio. I have had a lot of questions about starting my own studio at my house. He's been giving me great advice about audio interfaces and microphones to get. I have been experimenting with pro tools and trying to setup my home studio to start recording my own music. I can't wait to sit in on recordings in my mentor's studio soon!"
Get a free copy of Pro Tools when you enroll in the Recording Connection.
"I just learned the basics of Pro Tools. I also found out that my copy of Pro Tools is going to be here today! I'm getting a mac for Pro Tools specifically so I won't be able to get into using it for a week or so from now but I'll get there! And by the way, thanks guys for the Pro Tools!"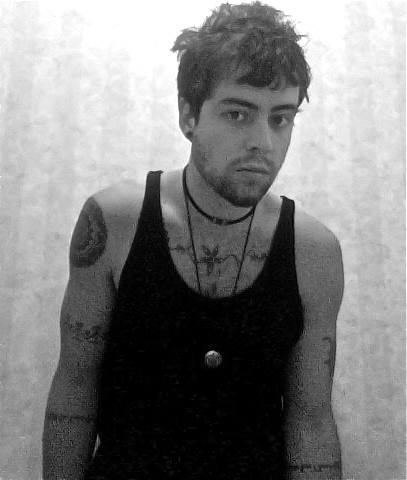 Build upon your existing knowledge
"I worked on the MIDI lesson today. It was cool. I've been using MIDI for years and have been using it a lot on recent music. It was nice to brush up on it. It's pretty amazing how much can actually be accomplished through a MIDI keyboard."
This is only the beginning.
"Electronics! Good thing to know right there. Now I'm thinking I should go back to school to be an electrician or something, so that I could really know how to handle my gear! It's important to know these things in case I ever need to fix anything, or if something goes wrong with some outboard equipment. Glad I'm getting all this knowledge. Keep it coming!"
Learn industry-standard software from a professional.
"Week two was another great studio experience! After my mentor and I reviewed our curriculum on basic electronics, we opened Pro Tools to go over my various questions on settings. My mentor opened up a session and explained to me everything on the screen from zooming in, to grouping tracks, to grid vs. spot…we went over EVERYTHING!"
I'm excited for what's to come.
"All in all in lesson one I learned a vast amount about how sound waves travel, how they are measured, and how our ears are designed to let us hear the sounds we hear on a daily basis. I can most defiantly tell that my twenty weeks learning at Recording Connection is going to be fun and I'm excited for what's to come."
Learn Pro Tools from your mentor.
"I'm excited that I am now beginning my lessons on Pro Tools! I haven't quite downloaded it and played around with it yet but soon, hopefully. I'm starting to memorize quick keys so I'll be ready when we get into all that. My mentor printed out a bunch of the key commands for me so that's super helpful to be able to read over a few times a day to really get familiar with it."
If you learn visually, this program is for you.
"I have always had a difficult time trying to understand how electricity works. Definitions such as Ohms, Voltage, Current and Resistance are words that really make me do a double take. It's hard to understand things if you're not interested but these simple analogies make things a lot easier to understand. They also are making it more fun. I'm not saying I'm a child and need painted pictures to keep my interest, I'm merely saying that videos and pictures that break things down are more interesting!"
Spend your days at a professional recording studio.
"This lesson was used on the mixed project. We used things from the lesson and applied them to the mixing assignment. I've got much to learn about these things, but with hard work and effort it will come in time. I'm just glad that we're spending more time in the studio!"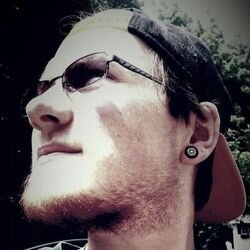 I'm just happy that I'm lucky enough to have my mentor at my side to help me understand it all!
"My mentor helped me understand things a lot more clearly too. He's such a cool dude. He had no problem helping me and actually was enthused that I came to him with questions about the lesson. It's cool knowing what sample rate and bit depth are now since I've always seen those things pop up in Logic Pro or Maschine Mikro when I would go to bounce a track. I'm also glad that this lesson was hard because that means that I had a lot to learn! I'm just happy that I'm lucky enough to have my mentor at my side to help me understand it all!"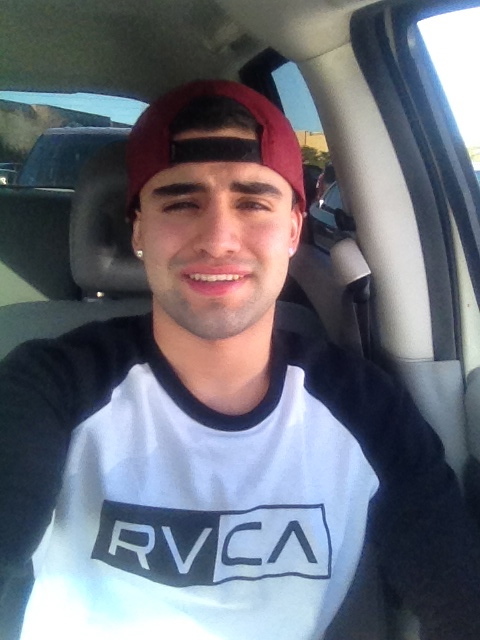 Lesson 2 was a mind opening lesson.
"Lesson 2 was a mind opening lesson. The reason why is because I never knew that electricity had to travel through all kinds of towers and lines. I knew electricity came from power plants but didn't know it traveled through two substations. Also learning in the studio and having my mentor show me which device was used for analog current helped me remember it quicker since he explained it so well. Electricity is some interesting stuff!"
I definitely believe I can learn a lot from all of them.
"Today mostly consisted of meeting new people and getting to sit in on a project my mentor was engineering for. I started off the session talking with him about lessons and what was going on at the studio. The staff feels like a close-knit family and I definitely believe I can learn a lot from all of them."
This week I got my copy of Pro Tools
"This week I got my copy of Pro Tools and I immediately started working with it. This chapter shows me some basics to Pro Tools but my mentor showed me even more about it. My mentor even gave me some old session he had to work with and mix and he showed me a lot of shortcuts to navigate Pro Tools quicker."
Learn one on one from the best in the music business.
"After we finished going over the lesson, I got to blend a track for my mentor to see where my ears are and I got to work on the mixing board and it was a lot of fun. He showed me the basic steps on the board and how to use it and at least get the hang of pro tools until I get mine. After I finished blending the track, my mentor thought it was really good and I was happy to hear that."
The best way to find a job is to have real-world experience.
"Today I miked drums again, very fast on comfortable with the setup. My mentor said it's the last time I will do it! Then we ran a keyboard through a di and also miked and electric guitar and experimented with placement of an sm-57 in relation to the speaker cone…Lastly I sat in on a bass recording session which was cut short because the bass player decided he needed a new bass to get the right sound. All in all a very productive day, with varied tasks I will see in a real studio job!"
Your mentor will answer all of your questions.
"I met my mentor to talk about our lessons. We spent about an hour talking about questions and chatting. The studio was very busy. I saw how an engineer prepares for tracking and sat in a session. My mentor helped clear up questions I had and clarified much of the course materia.