RRFC is fully functional during the current Coronavirus public health crisis.
Find out how.
close X
Success Stories
Page 21
Hear from Our Students and Graduates
New Success Stories Coming in Every Week!
Some of our graduates have gone on to become audio engineers, musical artists, and studio owners. Other graduates are producing and making their own Hip Hop, EDM, rock 'n roll, R&B, Country and rap music.
Join our family and live your dream just like these students have.
So excited about my opportunity!
"My first chapter! So excited about my opportunity! I worked with local artists in Kansas City, MO at the studio. They were putting horn parts (trumpet, trombone, and sax) into a few of their songs. I watched my instructor work the pro tools program while recording them. I just sat back and watched but wanted to participate. I sent pics to my family and posted to Facebook. Really cool!"
I'm looking forward to see what else in in store for me.
"My mentor showed me how pro tools works and how to make a beat where he then let me experiment with that beat by me using different programs and sounds. Reading my first chapter was very interesting and going into the studio working with my mentor, having some hands on experience making beats was great. I'm looking forward to see what else in in store for me."
I was able to keep up and learned a lot.
"Lasts week's lesson taught me about what to expect in a session and what i should do to prepare for a session. Most of the lesson just reinforced what I knew already from observing sessions while I intern. At my lesson, Tom showed me quite a few things with several compressor and noise gate plugins in protools. He also showed me which plugins he likes to use that come with protools. He threw a lot of new information at me but I was able to keep up and learned a lot."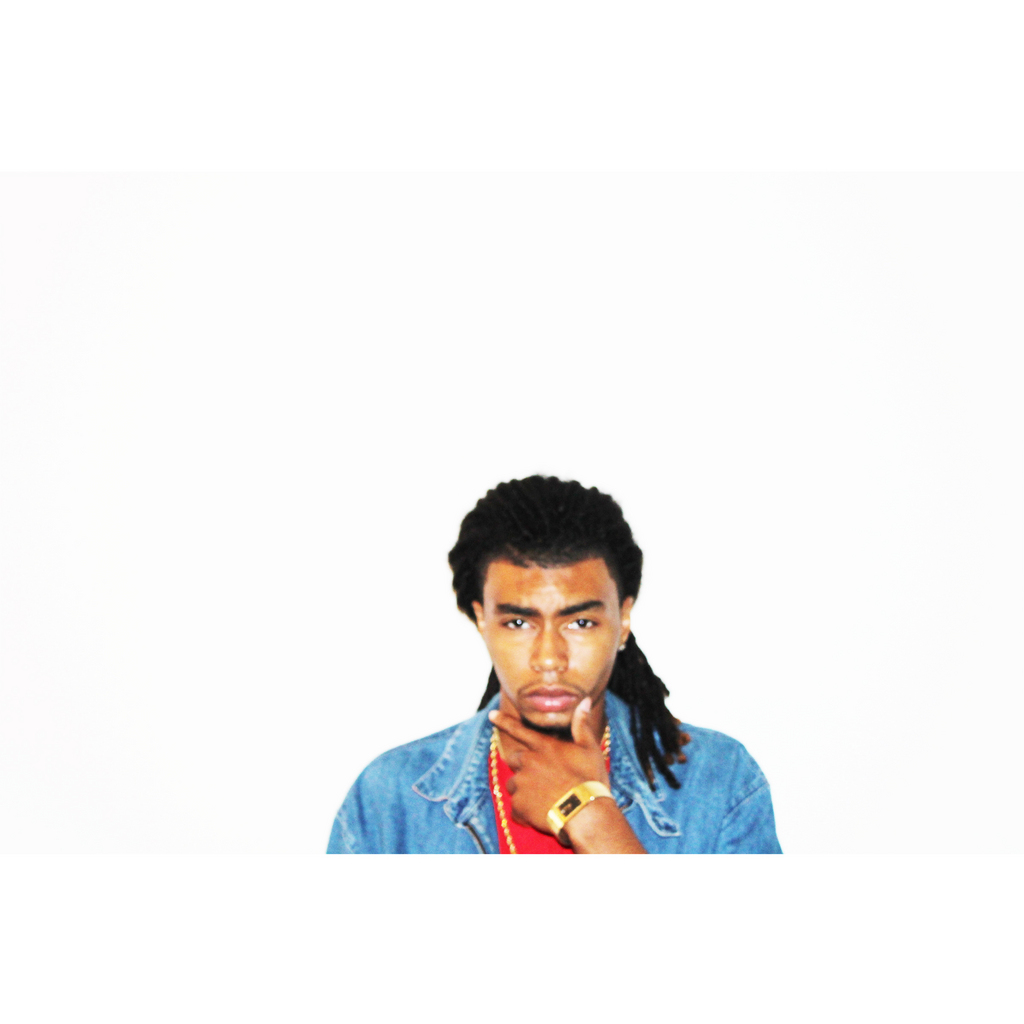 Chapter 20 – The Final
"Well here I am. I've completed chapter 20 and my final as well. After talking with my mentor, he's informed me that he and the rest of his staff had a meeting this past week and they have decided to add me as an on staff engineer at Metro 37 Studio! This is the greatest news I have received in a while! I obviously still have a lot to learn, but I am very excited and blessed in the same instance. Between working a ton of hours a week and trying to keep my studies up, I have reached the end of phase one successfully. Just know this is only the beginning!"
My First Recording Session
"Hey everybody! Logan Miller here today with some good news. I got to sit in on my first recording session today! It was pretty great! We recorded DeShaun today along with Rick Rooney. DeShaun was recording some lyrics over a beat he made, and the song was titled Kingdom Come. DeShaun is a gospel rapper, and he's pretty good at it. Something I learned today was to always record vocals in mono instead of stereo. I thought that was interesting, and I've never tried that, so the next time I do vocals, I will have to try that. Well, anyways I'm off to put in some work, until next time!"
We started learning about dynamic mics and condenser mics.
"We started learning about dynamic mics and condenser mics. The first basically requires no power source and records via a coil and is used mainly for less intricate/detailed sounds. The condenser mic feeds off phantom power and picks up higher and lower frequencies as well as volumes, thus allowing more intricate sounds (whispers, deep voices, etc) to be recorded. I also learned that an electrical signal is transmitted from the mic outwards to an amplification source but that signal is too weak so a preamp must be used: this basically enhances the signal before it gets to the amp to be heard loud and clear."
Day Twelve-Meat, not potatoes.
"As the title suggests, now we're getting into the meat of the course. Not just mic history and stuff. REAL Pro Tools knowhow. Learned a bit about EQ's in the studio, just to get my feet wet and the next chapter is all about it I hear. I should be good and ready for that! Pedal to the metal!"
My first lesson with my mentor was such an incredible experience.
"The man certainly knows what he is doing and I feel comfortable with being able to take what he has to teach me well. We talked about the lesson quite thoroughly, and my mentor emphasized on being able to hear the High end and Low ends of certain instruments and he printed out a chart with said subject and also a packet of studio vocabulary for me to go over so I won't get lost in the lingo when I do get actual full studio time and time to sit in on sessions. When it comes to the book and lessons, I feel amazed at how in thirty seven pages, I've learned more in those pages than what I learned in High school in total, It's crazy how when someone is so passionate about something, learning becomes almost easy."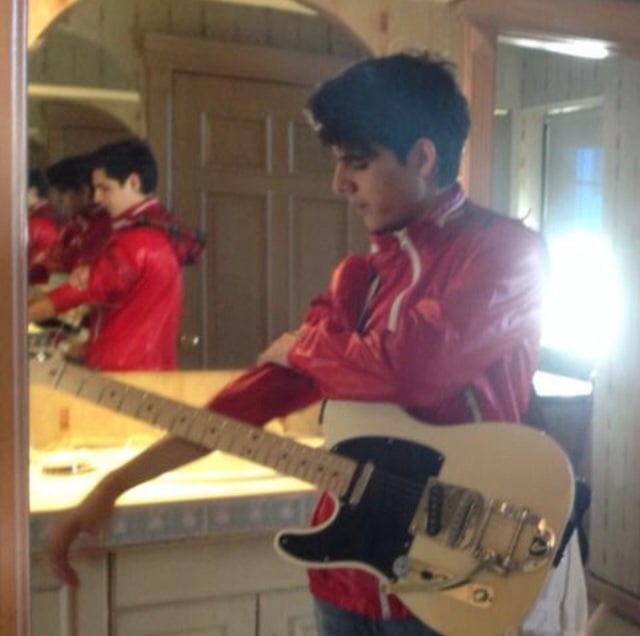 He's a great guy and an amazing engineer!
"Today was my first day and it was pretty good, we had a review of the chapter 1 quiz and my mentor answered me all my questions and explained to me everything as he sees it, he's a great guy and an amazing engineer! We also went for a walk in the studio and we listened to some Punch Brothers a band he showed me because he knows the guy from the mandolin, so he actually showed me some Radiohead covers and some amazing stuff, also took me to play the guitar with him and it was amazing!"
This would be where practice makes perfect applies.
"This lesson was basically the history about pro tools and some basic optimizations. I am a computer guy so I knew some of the stuff already, but if you don't know it is a good idea to learn up on some of these things. Pro tools is the leading DAW in its Industry, it is so innovative and made to be the best one out there. I really see that now, and see how much power and how amazing this program really is. It is a little confusing though, so it will take time to learn all of the different ways to get around in the program and what certain buttons do. This would be where practice makes perfect applies."
Needless to say, I am super excited for my next studio session!
"During my first studio sessions, I learned A LOT just by sitting back and observing all the different components that go into writing songs, ProTools, sound, etc. It was great to absorb all the different aspects that go into the studio at once, with all the hard work, time, and dedication. Needless to say, I am super excited for my next studio session!"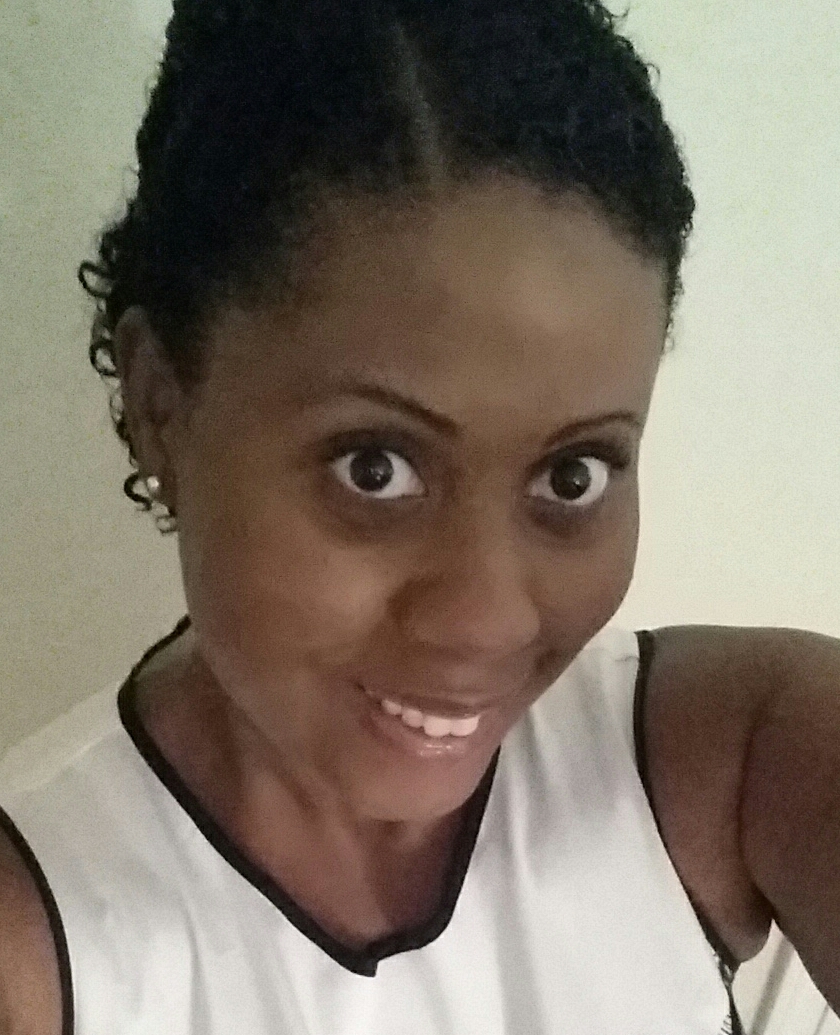 My copy of Pro Tools should be on the way. So happy!
"Very cool chapter. Basically they tell you the suggested placement of microphones when it comes to instruments. There are no hard and fast rules. Experience and the effect you're going after is all you need. I mixed up the definitions of distant and ambient microphone placement, so I got a B on this quiz. Distant microphone placement lets you pick up more room sound, but the direct sound is prominent. Ambient microphone placement lets the room sound be more prominent than direct sound. My copy of Pro Tools should be on the way. So happy!"
Learn the fundamentals and receive personalized instruction.
"My first session was basically an overview of the lesson. We talked about each question in the quiz. My mentor showed me a recent video recording of a gypsy-jazz band that had been in his studio several weeks prior. Additionally, I was shown a way to speed up my computer by putting the computer in safe mode and using Disk Utility to close a long list of programs running in the background that I didn't even know about or use. We briefly discussed how attack, sustain, decay, and release are the factors which make an instrument sound like a particular instrument, and using Pro Tools I was shown the effect of altering the attack and sustain on a midi keyboard."
This should be fun!
"This chapter goes over the use of the EQ, and the different types of methods for EQ. The EQ is fairly new to me and quite honestly I haven't had the chance to use a lot to gain some experience. House has handed me a mixing assignment so I will definitely have a chance to learn how to appropriately use the EQ. This should be fun!"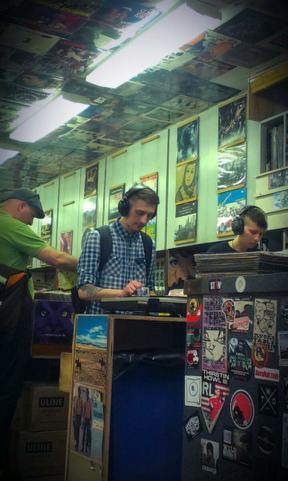 Waiting for new exciting lessons!
"This time I was going to study about basic electronics. I guess every audio engineer has to have at least basic knowledge about this topic. My mentor explained everything with examples, so it was clear to me what role electricity plays in audio engineering. After that we started going through other stuff like comparison of Ableton Live and Pro Tools. Then we decided on time and day for our next lesson. On my way out talked a little bit to the studio manager and we agreed on my volunteering in the studio next month if needed. Waiting for new exciting lessons!"
Overall though he said it was good.
"I worked in the studio on assignment 6 where I had to read several news reports and insert a couple commercials. Sean critiqued my work. He said I should have been louder and more authoritative. Overall though he said it was good. He said my speed was good my tempos for my commercials were good as well."
Today was the first one-on-one day with my mentor.
Today was the first one-on-one day with my mentor. We spent a few hours going over the physics of sound and being shown around the studio. Most importantly I found out what ID TEN-T is: ID10T, ha, twas a funny. We went over sound reflection and looked at some materials in the actual studio. We clapped inside a regular room and did the same in the recording room and found the differences between what we heard. The foam takes away any echo and unwanted noise whereas those elements are present in a room with bare walls. Fun times!"
I feel pretty comfortable jumping into to Pro Tools.
"On the last meeting with my recording connection mentor I learned some stuff about Pro Tools. I haven't used protools before but I have learned and used Logic Pro and FL Studio a lot. I've also used Ableton live a little bit. It seems that with these DAW programs they all have sort of the same general concept and it is easy to know how to use them all once you know one. There are a lot of similarities in the functioning of the programs it is just a matter of learning the variations in terminology and format, along with certain features that are somewhat different. I think that after knowing Logic I feel pretty comfortable jumping into to Pro Tools."
I knew the information- it's just a different way of thinking.
"Beforehand if you were to ask me if I knew what sound waves were, I would have replied with a yes and a short explanation, same goes for frequency and amplitude ect. But to think of tones as and harmonics as numbers is something I never really sat down and though about. I knew the information- it's just a different way of thinking. More than learning itself, I enjoy more taking thinks I already do know about and putting them together in new ways and seeing how they fit and work together, and I enjoyed that part of this lesson and I see this becoming a recurring feeling."
This week's lesson was really great
"This week's lesson was really great, and my mentor had a lot of supplemental info for me about microphone placement. One thing in particular that he cautioned about, in miking cymbals, is that the mic should be placed at the center point of the cymbal's pivot, so that the sound picked up would have the least variance. Otherwise, the recording would have a wavering sound to it. We talked a lot about phasing problems and how close attention to mic spacing would help eliminate most of the issues."