RRFC is fully functional during the current Coronavirus public health crisis.
Find out how.
close X
Success Stories
Page 2
Hear from Our Students and Graduates
New Success Stories Coming in Every Week!
Some of our graduates have gone on to become audio engineers, musical artists, and studio owners. Other graduates are producing and making their own Hip Hop, EDM, rock 'n roll, R&B, Country and rap music.
Join our family and live your dream just like these students have.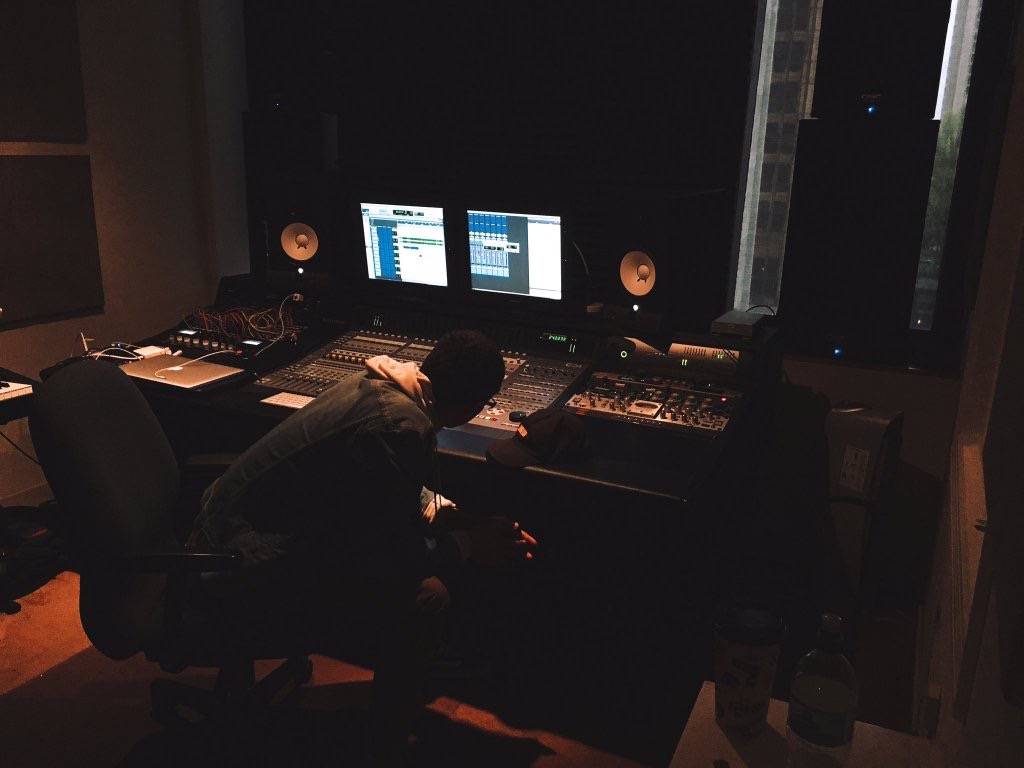 I'm now going into my third week in the program.
"I've learned a lot these past 20 days. I walked into that studio meeting my mentor for the first time so clueless and not knowing what to expect at all, I've never even been in a real studio before that. But now I already recorded and mixed my first song. Having such a better understanding for all that goes into making quality music only 20 days in makes me excited for whats to come 17 weeks from now."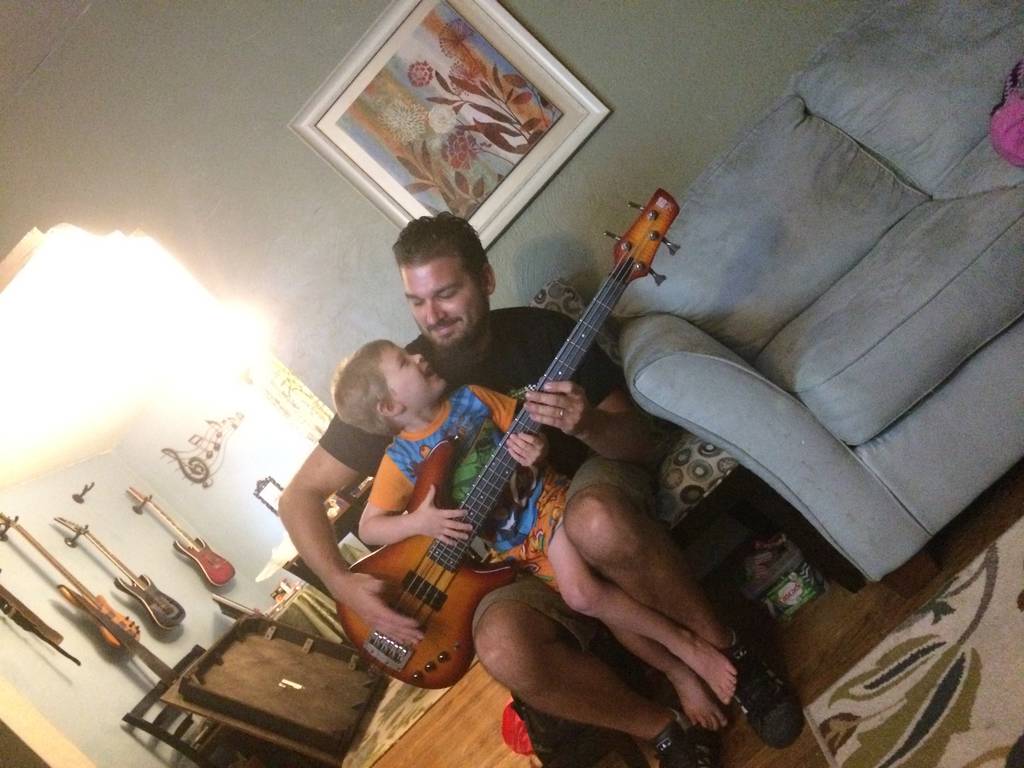 Got to the studio and right away got into mixing.
"John loaded a gospel group that someone had sent him in the past to mix. First off he had me label all 50+ tracks then place them in the order we have been working with. Drums and percussion first followed by bass guitar, piano, keyboard, organ, strings, guitars, and finally 6 different vocalist duplicated 4 times each. Next John had me put the tracks in to groups and also make a master fader for each group. After this I mixed the levels and added compression to master fader to effect the whole recording. Before my session was over I started to add EQ and compression to the individual tracks. I didn't get to finish and John said we would work on the rest of it in the next mixing session. I liked that John told me to add a little compression to the overall mix in the beginning. I think it really helped out making everything blend well."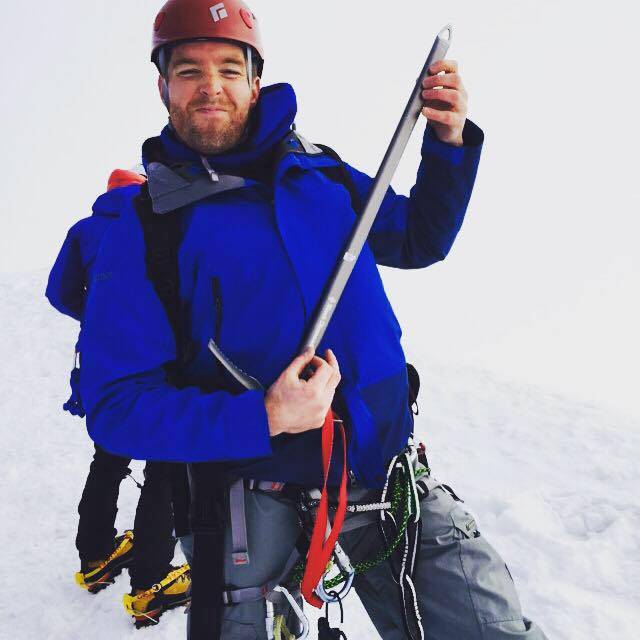 Timing is everything
"Steve taught me how to fold up cables the right way, vs. the wrong way which leads to knots and time wasted. I have continued to practice folding cables in preparation for live shows and studio work when cables need to be uncoiled immediately. Timing is everything and that crucial step of folding cables is something that isn't taught in recording schools typically. Steve is currently working on 3 albums and single tracks for artists. I have been observing what he is doing in Protools to bring out the singers in the mix and to make a song stand out. The dude is a genius and I write down everything he says. I don't want a piece of information left behind."
It was a good week and helped me learn more.
"This week I went in twice to the studio and both times learned plenty of things. The first time was learning more on mixing. Josh was just about to start a mix so I got to watch the whole process for him from the beginning. He would explain what effects he would use and why to me in detail. We would solo each track and listen to the difference of every change he would apply to the song. The second time a hip hop artist came in and I got to help them record vocals and guitar parts. It was a good week and helped me learn more what to do with the chapter I just completed."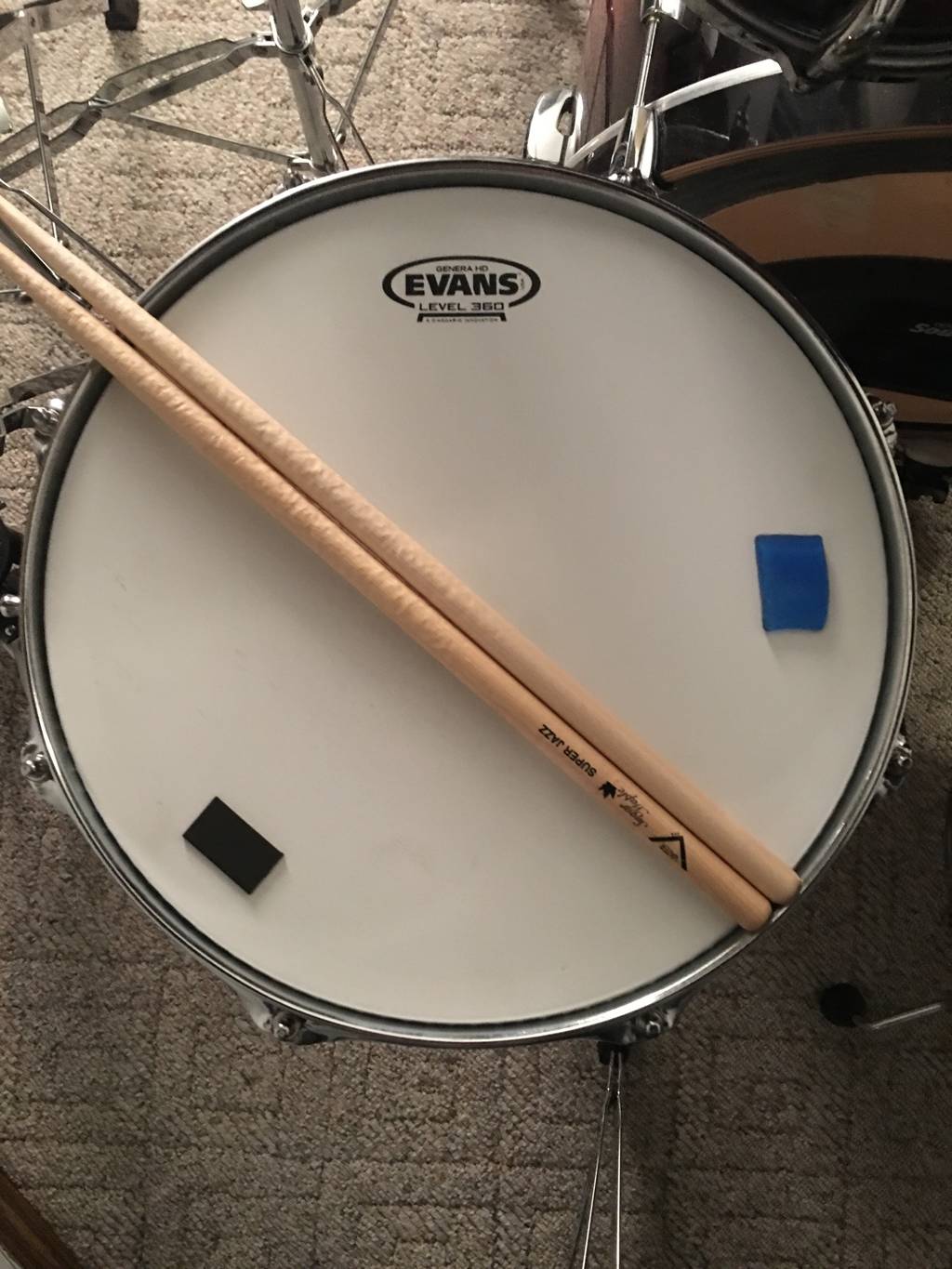 Getting comfortable with the plugins and virtual instruments that come with Pro Tools
"Really got into depth with plugins with my mentor this week, different kinds, their functions, what situations they work best in, etc. Also discussed inserts and sends more, as well as bouncing, freezing, and automation. I got to sit in on a hip hop mixing session which tied in great with this chapter. Basically the songs were just plain tracks (vocals, add libs, and beat) with no effects so it helped me learn what to do to really make a song sound rich, full, and unique. I've been getting comfortable with the plugins and virtual instruments that come with Pro Tools and am having a lot of fun applying what I'm learning into my own music."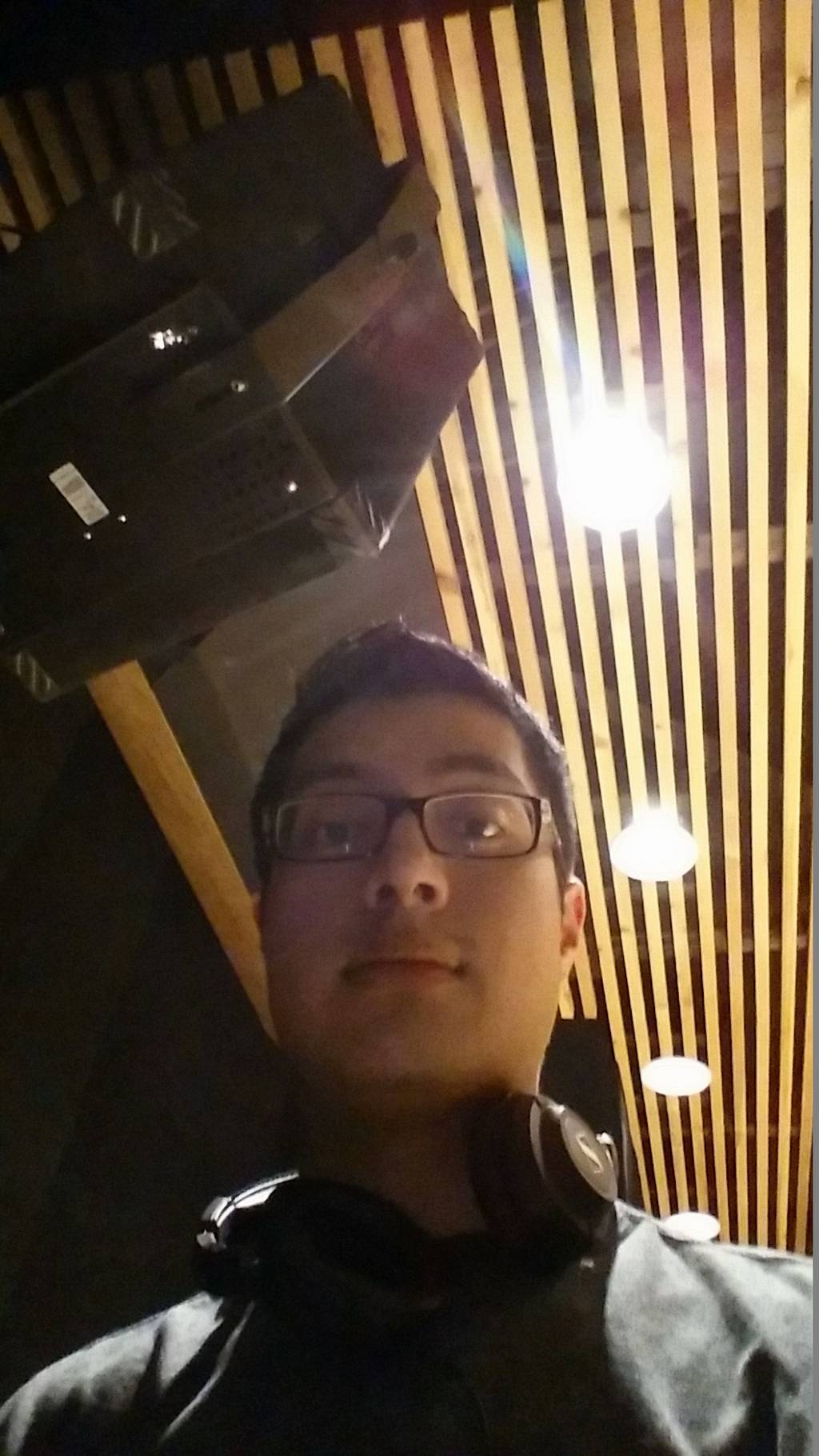 Axioms and Accolades
"I have now reached the middle of the course, and things are running like a well-oiled machine. I understand how a studio earns its own identity, how to troubleshoot in a variety of environments, and how to interact with professional clients and colleagues. The practical journey will seemingly ramp up, while the theoretical aspects of the chapters' interplay always coax good practices.
It is easy to get excited about finishing the course with flying colors and great references, but I am really grounded in the present and appreciate the day-to-day activities. The routines have to be learned, the solid practices need to become second nature, and the skills must be retained. I enjoy the plethora of styles you see with the producers and recording artists. My mentor is very humble, despite some big name clientele and a history of music involvement; and that continually inspires me to do my best and nothing less. The whole Recording Connection experience has been awe inspiring, so I am glad to share the stories with my family and peers"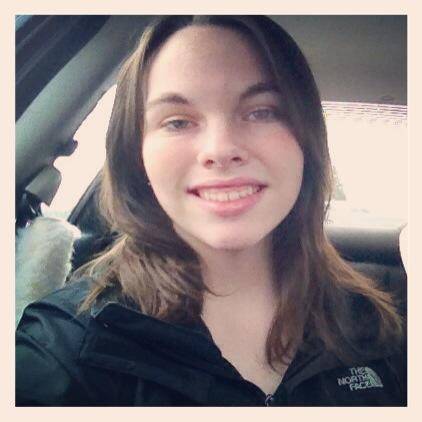 Here we go. This is what I've been waiting for.
"Here we go. This is what I've been waiting for. Since I was fifteen, when I knew I wanted to be an engineer and producer, I researched education options and found this program and couldn't wait to apply and get started. Now I'm here! This journey is going to be amazing, an incredible experience with so much professional and personal growth to be had. I'm absorbing everything coming my way.
The first scheduled session with my mentor Pierre, who is awesome and super knowledgeable, was intended to go over lesson one. When I got to the studio I learned that a last minute tracking session was taking place. So instead of going over my lesson I got to dive in and observe the tracking session of an alternative rock band which was just as good if not better than the lesson planned! I got to see firsthand the workflow of an engineer and how the engineer communicates with the client to achieve the goals of the session. Pierre guided me through the moves he was making on ProTools as the band tracked which was cool, I got to see various plug ins and ask questions on what each plug in did to a track. Afterwards, when the vocalist was finishing up with Pierre, I pulled back the mics that were used for the drums and disconnected and wrapped the mic cables. After that I got to intern at the Rehearsal Works facility. Bo really showed me the ropes and I saw what his job is like at Rehearsal Works. We organized each Rehearsal space, making sure each room was neat and organized and had the proper equipment needed for bands to practice. We also moved a drum kit back into the tracking room in the studio. That first session was amazing because I got firsthand experience with the workflow of an engineer as well as familiarizing myself with the equipment.
The next session consisted of going over the first lesson: sound and hearing. Pierre showed me the patch bay of the analog console that is being rebuilt in the studio which was cool to see. We then started up the IO's and the computer and dove into the lesson. That first lesson was great because Pierre helped me understand the concepts that I was having a hard time grasping such as phase, phase shift, mono and stereo sources and sound perception. He really explained sound in such a way that made sense in my mind, such as how binary information is turned into sound and how we perceive those sounds. Something really insightful that I took away from that first lesson was that as an engineer you have to be a critical listener, how are the dynamics, what instruments are you hearing, where are those instruments, are they in the front or back, left or right? This first lesson clicked for the most part and I'm very glad it did. I can't wait to dig deeper and gain more of an understanding of this crazy thing we call recording!"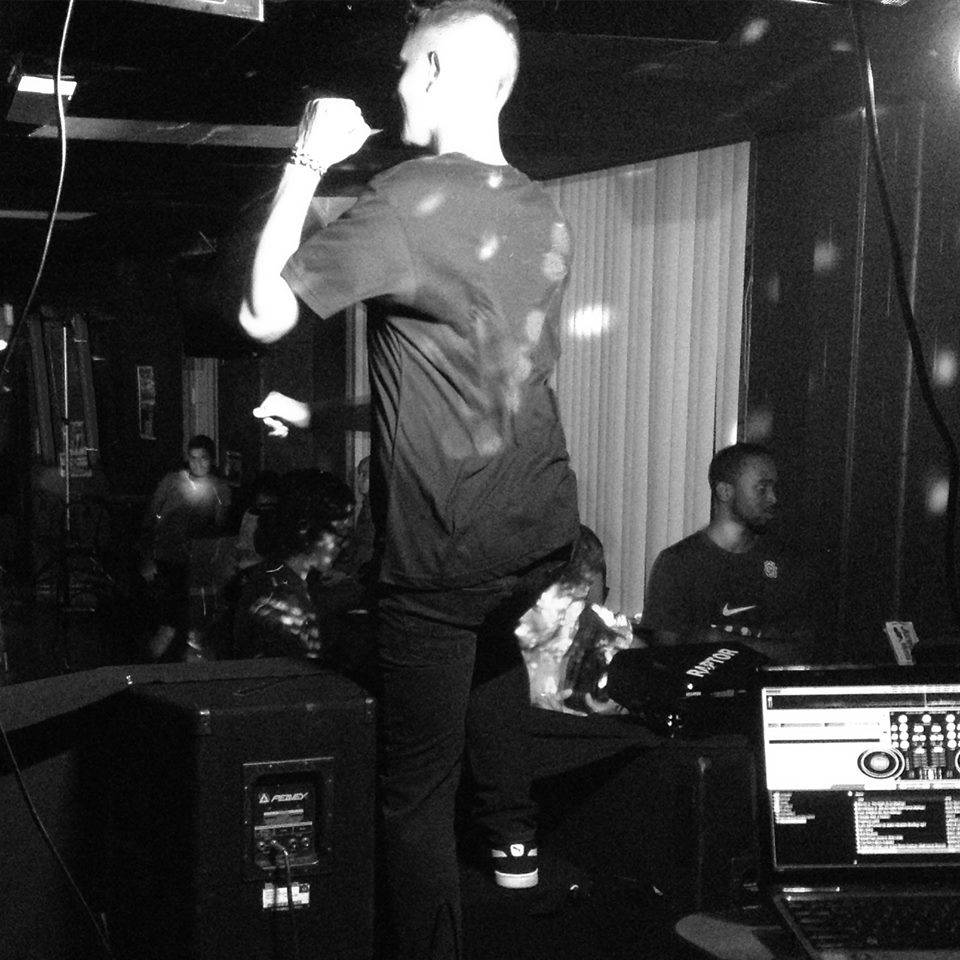 Intro to new software and a catchy jam!
"This week's lesson material was an introduction to the very powerful software, Pro Tools. Pro Tools is the industry standard in audio found in music, TV, and movies. There is a chance that you hear something every day that somehow went through Pro Tools! Fun Fact- The first song to reach number 1 on the charts was Ricky Martin's 1999 hit, Livin' La Vida Loca. I don't even know where to begin with what it can do! This seems a little bit overwhelming learning a new software after already working with FL Studio for 5 years already. I know that with the material, links, and help that Recording Connection provides, I know that I will be able to grasp this software after working with it over time! I received my copy of Pro Tools last week and am ready to dive into learning this software! After nailing another quiz this week, it was time to go back to the studio with Boo!
This week, Boo and I started off by working on mixing a drum track for an artist who has been out of the music industry for a good while now. I'm not sure if I'm allowed to say who this artist is, but he has new material to be released since his last release in the 80's! We spent a good bit of the allotted time working on mixing the drum track for this song. I know that I'm ready for it to be released! I was tapping my foot along with the track the whole time. I still have the song stuck in my head! We also did some work on the vocals for the song, adding delay and fixing the automation levels. Once the work on the vocals was done, Boo and I recorded a tambourine track for some extra drive in the song. After we worked on this 80's sounding rock track, a guitar player came in and recorded some parts for tracks that needed parts. We set up the amp in the recording room and patched the guitar in from the control room. The songs were originals and covers. One of the covers was one of my favorite songs from the 90's, Hard to Handle by Black Crowes! It was another great week of learning with Recording Connection and Boo at Knothole Recording Studio!"
I learned SO MUCH in a matter of minutes
"OK in a matter of words I will try to contain my excitement…. Well I tried. I was super excited to walk into the Record Plant and began working with my mentor Patrizio!!!! I learned SO MUCH in a matter of minutes watching how the professionals do it. Let me tell you it was a huge eye opener. I was given an assignment to do and based on what I observed I went home very excited to begin work. The 1st visit was 1 on 1 training.
The Second Visit went very well, it made me happy to see Patrizio pleased with the work I had done. I was able to have 2hrs of observing him work with the engineer on a project. I watched every screen, effect, and plugin they used. I was so impressed with the workflow and how seamless the achieved the goal together. Afterwards 1 got in 1hr and a half of 1 on 1 time to go over my previous assignment. I was a sponge and put to use what I learned before. The next assignment is a bit more challenging so hopefully I will do well again. I love it!!!!!!!"
Before The Venture
"I have completed reading the inductionary portions of my Active Textbook and I'm ready to begin my journey into the world of professional audio engineering. At first I figured I'd give RRFC a go because it appealed to me as an economically sound alternative to a university for getting some valuable knowledge under my belt. I quickly realized however that this course has the potential to be something far more significant to my future (I cannot say for certain at this point as I had just begun). To give you an idea of where I currently stand before diving into a single chapter: I have been recording, mixing and mastering tracks for myself and friends for the better part of 4 years now and I've been a music buff for far longer than that. I have my own formula and methodology for bringing ideas into this world as works of art as I imagine any self-taught individual probably would and I'm eager to finally work with industrial-grade equipment in a professional environment.
I plan on becoming a full-time audio engineer within the next 2 years following my admittance into RRFC. I also plan to kick off my career as an artist in the Hip-Hop industry as a side project. I am fortunate to have stumbled upon RRFC as a doorway into my dream career by running through my Facebook feed oddly enough one day. I am a fairly logical person so I presume it to be lucky chance though even I am inclined to believe that higher powers are at work here. I plan on keeping a rather detailed account of my experiences throughout this course from the eBook, to the studio and beyond, as a testament to the quality of education that this course has provided me as well as maybe a few good tips and tricks others may find handy with their craft.
I look forward to everything RRFC has to throw at me and I'm determined to break into the industry at whatever the cost. I would also like to thank the staff of RRFC in advance for working with me patiently to make this opportunity a reality, I really owe you guys!"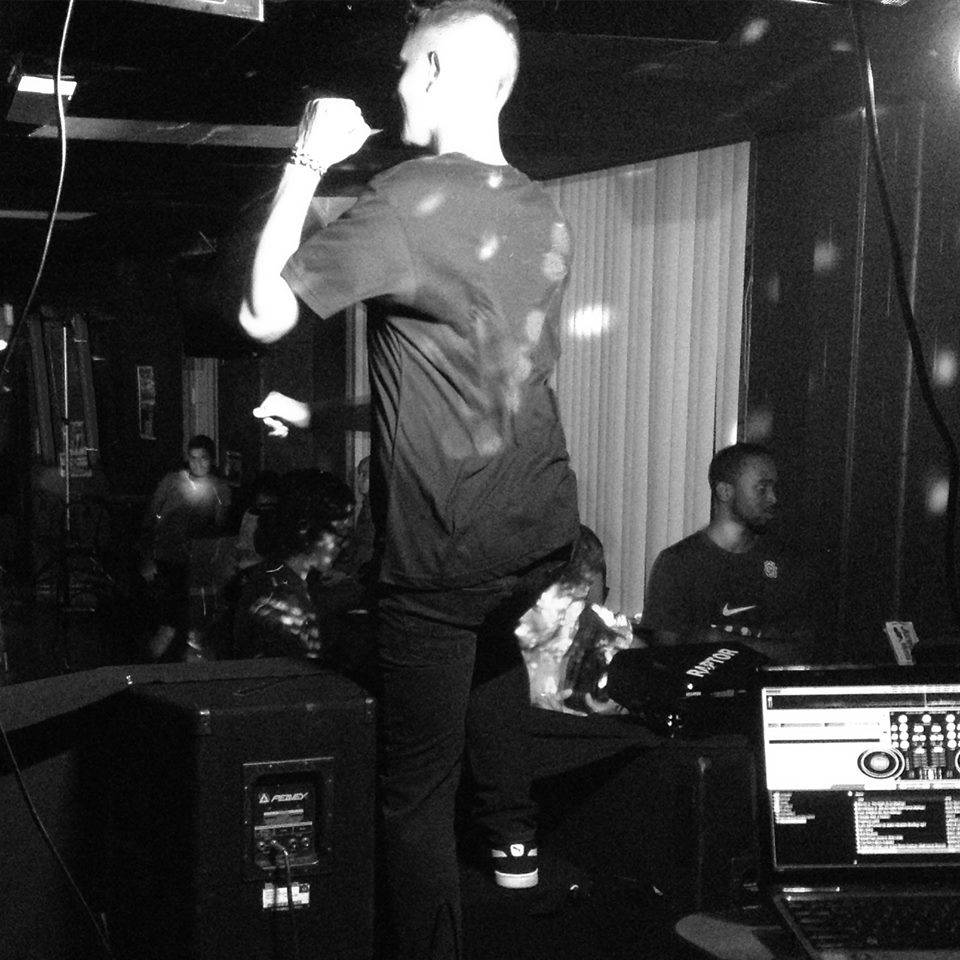 Yes, I had two full studio sessions this week!
"Week 4 material is an idea that I've understood for several years now, that is Connectivity of modules found in a studio. I've been working with the many different types of cables for about 3 years now, so I already had a head start on learning the material. As a gigging DJ of almost 3 years and music producer of 5 years, I've worked with 1/4 inch TRS cables, RCA cables, and XLR Mic cables in many situations. I also took a music technology class in college that covered the same ideas. Digital information was also covered in this week's material. Digital information is sent through everyday USB cables and (the not so every day) MIDI cables. I had no problem acing this week's quiz! But before taking the quiz for this section, I had some extra studio time with Boo!
Yes, I had two full studio sessions this week! The first session went along perfectly with covering the lesson material, as Boo and I set up eight different microphones around a full drum set for tracking! A drum track was needed for one of the tracks that Boo had started with one of his clients. The drummer came in and set up the kit while Boo and I gathered the correct mics and cables to plug them into the patch bay for the TDIF. Once the kit was set up and mic levels were set, it was time for recording! The drummer played the track two times through to decide what we were going to use for the final product. Two more great hours of learning!
The start of the second session, on my regular time and day, began with tuning some vocal harmonies. That didn't take long between Boo and I working together to see exactly where the harmonies had to be placed. After that, I was back in the hot seat for more instrument recording! Boo and I added tambourine, shaker, and bass guitar tracks to finish up another track for one of Boo's clients! Another great week of learning and recording!"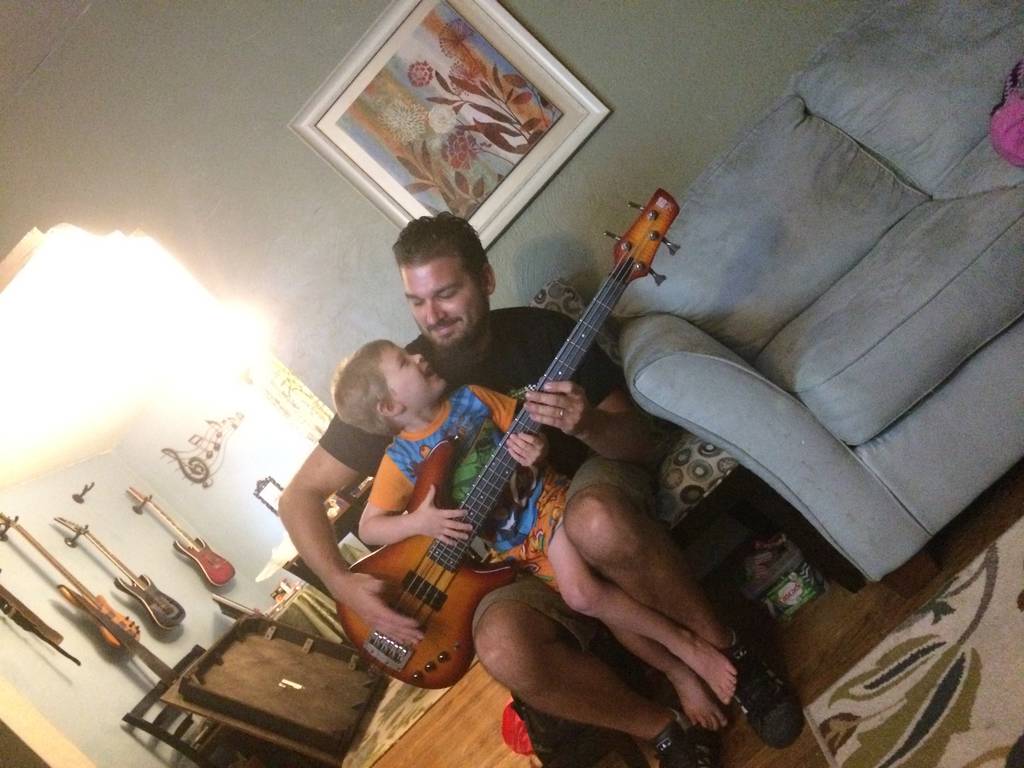 Learning what a finished song should sound like and what I need to do to get it there.
"As soon as I got to Soul Haven Hall today John threw me in studio B and had me mix the song "All You Need" from the reggae group Strange Roots. There were drums, percussion, 2 guitars, 2 saxophones, vocals, group vocals, 2 keyboards and bass guitar. All in all about 30 tracks. I edited a couple drum fills but most of my time was spent on adding EQ and compression where needed. John popped in and out giving me a couple suggestions like re-amping the bass track and adding compression and EQ to the whole mix using the appropriate signal chain. When I was done we compared my mix to Johns mix of the same song and talked about the differences. Hearing what he did on the mix after I was done mine helped a lot with learning what a finished song should sound like and what I need to do to get it there."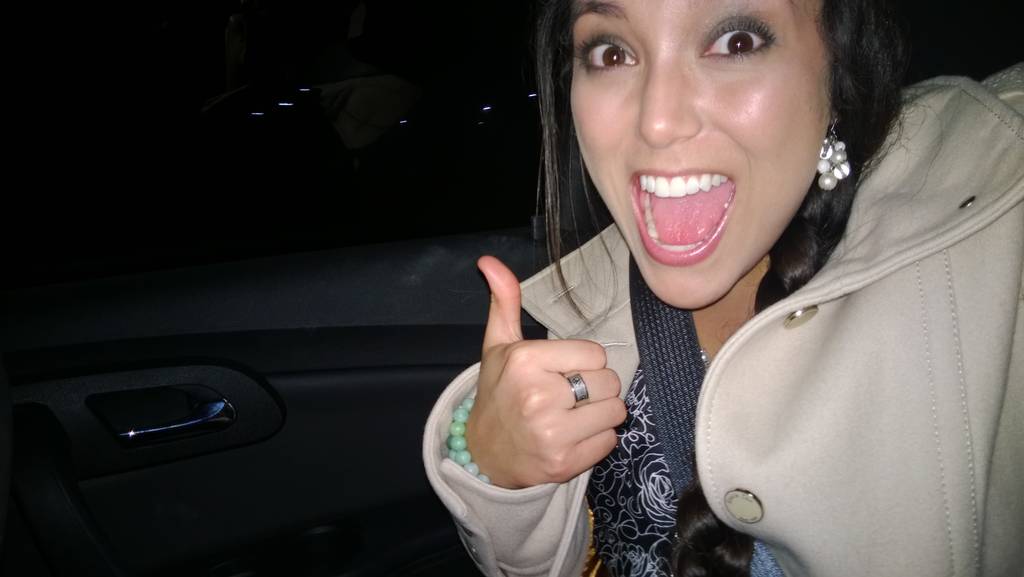 I have talked to the studio and I may be able to stay on doing some assistant engineering and marketing for them!
"Well time has been flying by, and I am in the studio more and more! I feel like I'm in a pretty weird place. I'm learning so much so quickly… but then at the same time I feel like I don't know anything. This was the first week that I felt like what I was doing was actually applicable to my future as an audio engineer. The studio had tracked and mixed a track from this weekend with The House of Lewis (who had actually won the studio time from a rap battle pretty big in the SLC scene). He took off all the effects, inserts, and sends that he had put on before and just said "K have at it!" I got to patch in a hardware EQ, distortion, and compression. I had so much fun and it finally felt like it was real! Like this is my future!
I had a blast recording! The band was awesome, and I just got to be there from tracking to final mix! I am loving school more and more! I am beginning to realize that it will end soon. I have talked to the studio and I may be able to stay on doing some assistant engineering and marketing for them! Things are looking up! I would never be here if it weren't for the Reording Connection… so grateful I stumbled on them in my internet searches. What I have learned through their program is career building! Being in a studio is the way to go when learning about audio engineering. My mentor is a freakin ninja! I got really lucky to learn from someone who is so good at what he does and I can't imagine learning from a professor in a classroom over someone who loves what he does and does it every day to put food on the table. Can't wait for next week!"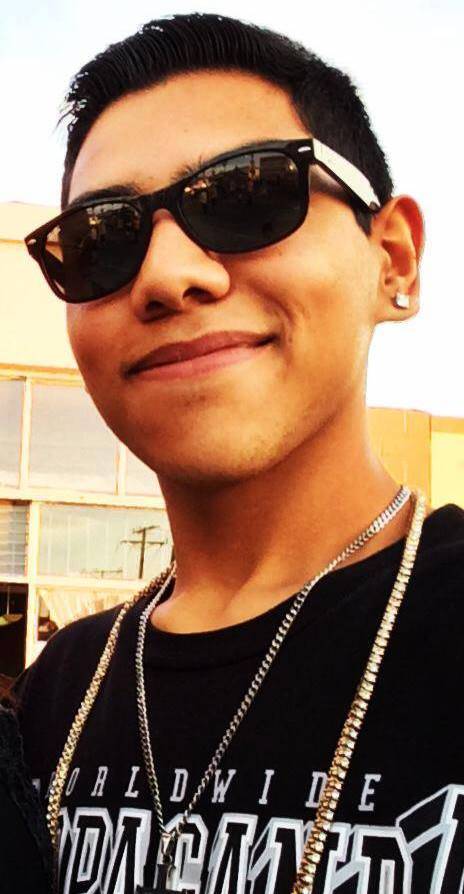 Digital Textbook
"I really enjoyed learning through a digital version of the textbook. Because it is a lot easier for me to understand and to take good notes being able to highlight right on the page so I can always find my more important notes. Also I love having the links to different websites to better understand and still going in to depth of that certain subject. So far so good! I really like this school especially on helpful the staff is that is a big deal to me."
Already found out something I didn't know!
It's a very good thing my mentor is a drummer like myself. My drum sound is going to be great! Our first lesson we mic'd up a kit (very simple; kick, 2 overheads, and top/bottom snare mics) and my mentor showed me what the deal is with overheads and why people have phase issues. Why I have phase issues.
I've always been told to put overhead mics parallel and equal distances from each other, which is still good, but if your not careful the mic's will cancel each other out. Chapter 1 said the same thing with waves that are flipped 180 degrees cancel the other out. I've spent a lot of time in reaper and logic trying to figure out why my overheads sound bad or are quiet when they should be loud.
I took this home and oh my god what a difference. Same goes with the bottom snare mic (which I've been stupidly underestimating). Especially with the particular snare I'm using (a GMS brass/maple hybrid) it was very, very beneficial to use the top mic to gain all my warmth and body, the natural overtones of the drum/head and to use the bottom to get the brightness and actual "snare" sound of my wires against the resonant head.
Can't wait to learn more!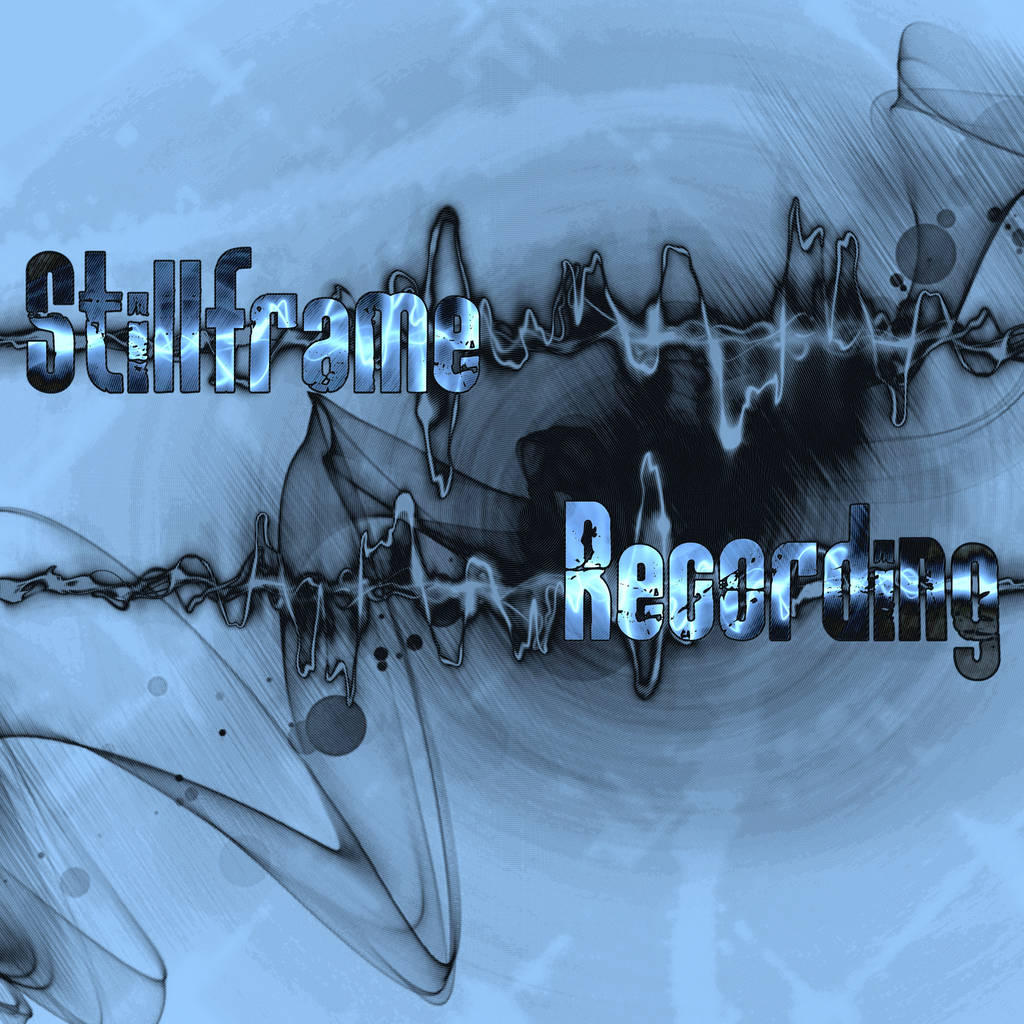 I just finished taking my midterm; aced it, woohoo!
"So far I've really enjoyed the whole course, from the way the lessons are laid out, to the multimedia aspects of the textbook and the comments that other students have added. I'm really excited about opening up the job placement aspect of the program so I can make some further decisions as to how best to move forward.
The most recent studio session was finishing up mixes on two songs for a previous client; the tracks consisted of two vocalists and an assortment of MIDI instruments (drums, piano, bass, strings, and an accordion). It was a good exercise in using plugins to soften some of the harsher aspects of MIDI instruments and get a more realistic sound. Now I'm looking forward to finishing up the other big mix of real instrumentation we've been working on!"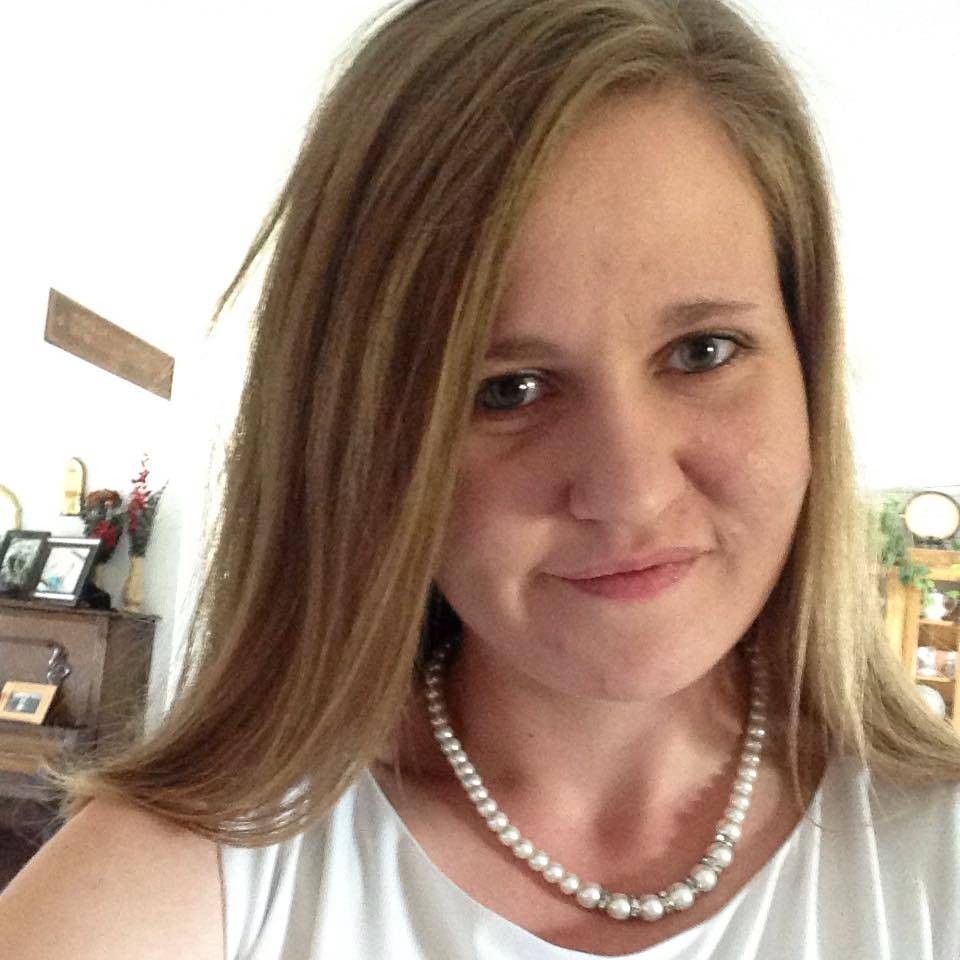 My mentor is great about letting me help out
"This week I got to learn how to edit a session by taking out all the clicks, pops, and other unwanted noises. It was pretty cool for me to learn that. Another thing this week was we recorded a full band. I found that to be interesting and also very educational for me to be in that enviroment. My mentor is great about letting me help out and getting to experience the day to day feel of being an engineer. Thanks Anthony!"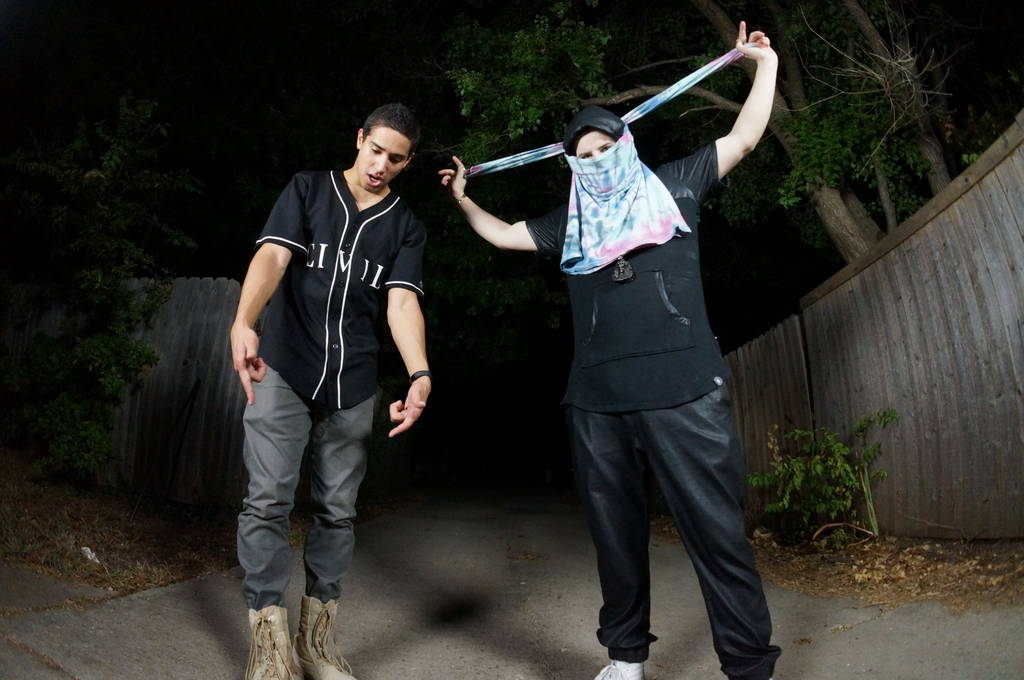 I cant wait to see where this takes me in my future.
"Week 1 went pretty good, I was nervous at first but once I got comfortable and relaxed Rick made everything seem so easy and thourough. Rick taught me have to track out mics to the channels on the mixing board, and send them to Pro Tools on the computer. I also learned to que in the headphones and seperate the mix in the studio from the headphones out in the booth. The beginning chapter in this program was really interesting. Learning about the human ear and how sound waves react was very nice. I already feel smarter and more comfortable with my own projects after just one week in the program. I cant wait to see where this takes me in my future."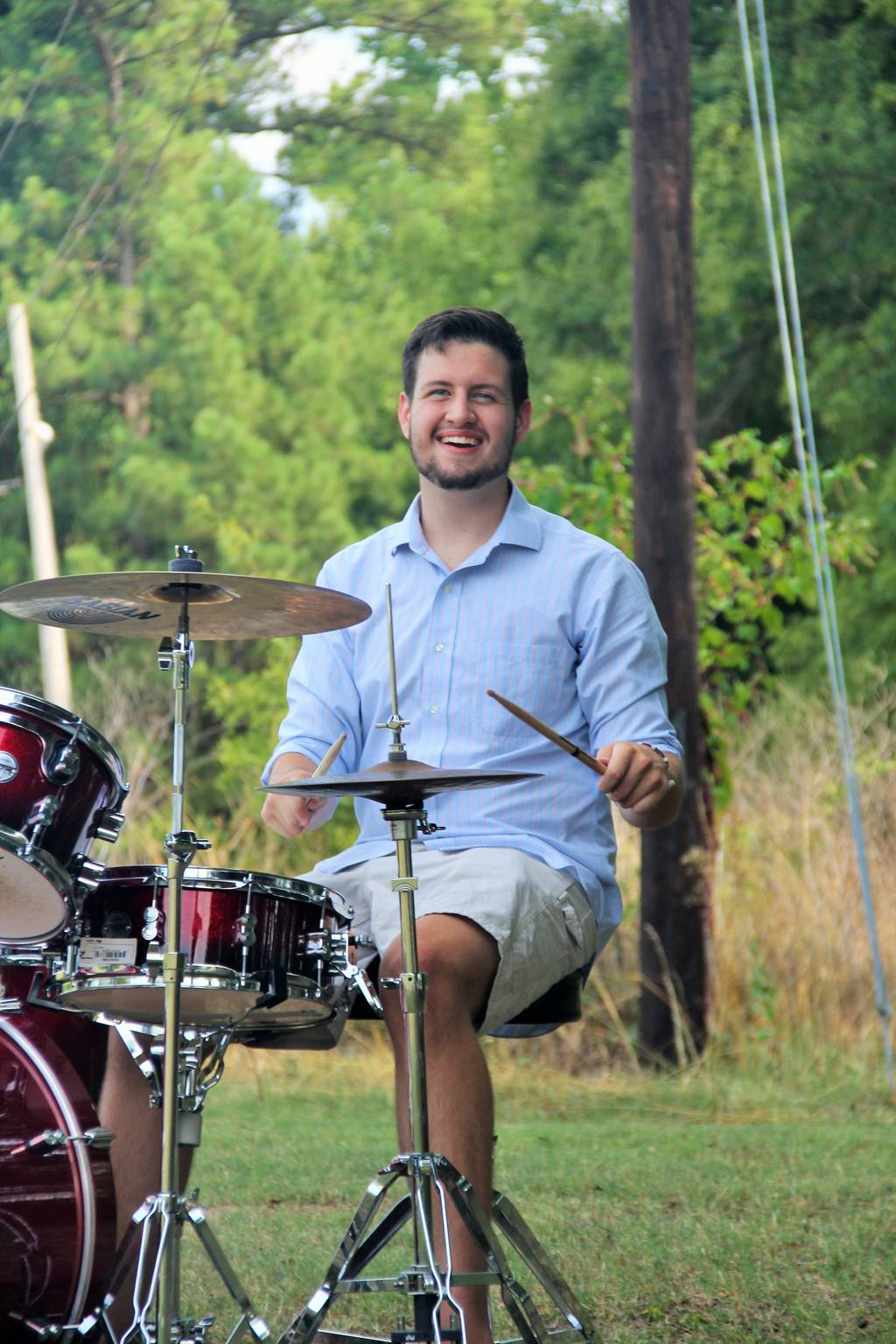 Here we go folks!
"This past week has been a very exciting and interesting week for sure. It was so thrilling to be back in the studio on Monday… it was very refreshing to be able to be where I was comfortable and have had so many fun times, and continue to have fun times there too of course. Working with [my mentor] has always been a blast and it continues to be one. I will be recording a family friend and his band this coming Monday and I have super stoked for sure. I've been told I will basically be heading up the entire project and [my mentor] will be watching me to make sure I'm doing things right, (and probably correcting me if something's not right haha.) and that is absolutely thrilling to do a recording project all by myself in the live working studio. I have recently been contacted about being mentioned in an upcoming newsletter with The Recording Connection (which has over 80,000 subscribers–Yes you read that, eight and then four zeros!) and I feel very honored to receive an article being rewritten about me and that is extremely exciting."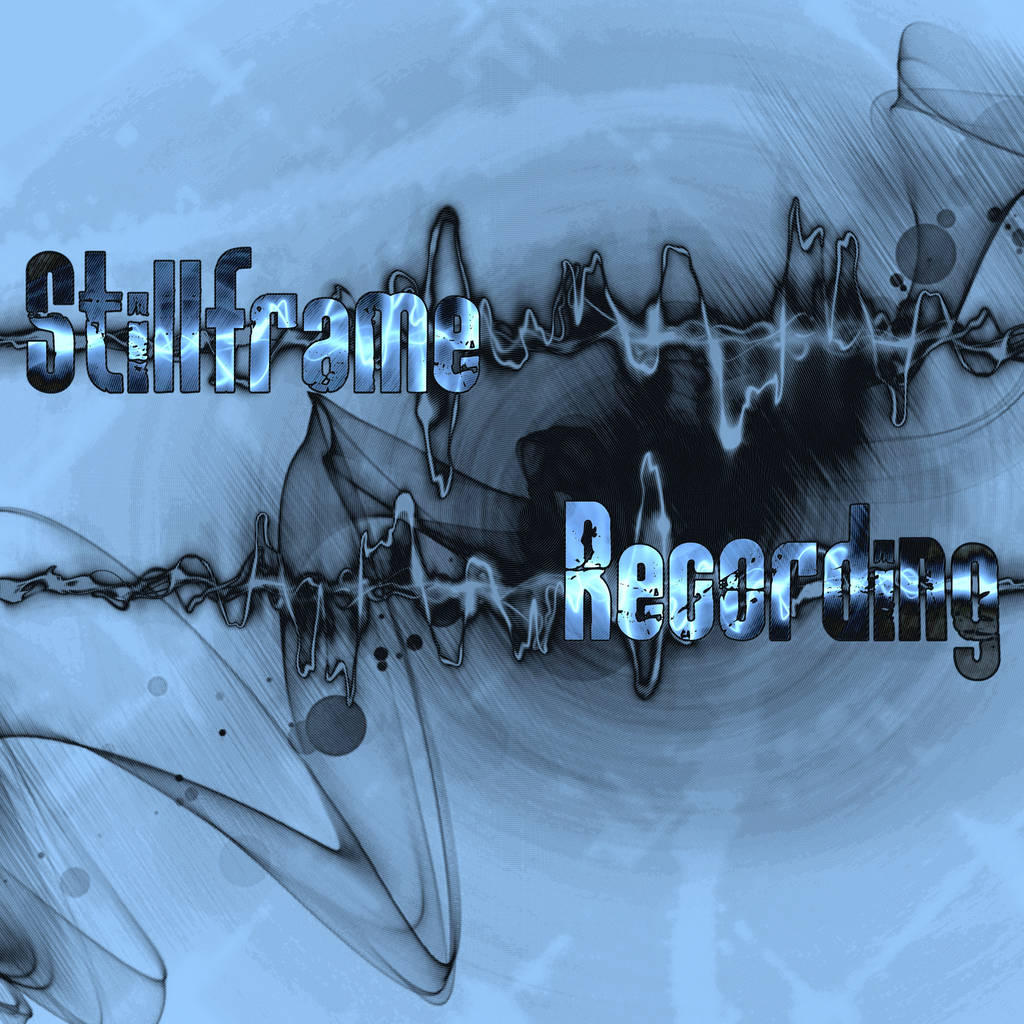 Already made me a better musician, as well as an engineer.
"I just completed the Chapter 13 quiz on Equalization, and am still working on the mix(es). I'm focusing on the rock track provided for the assignment and it's going nicely so far; I'm looking forward to trying out the other songs as well just for practice's sake.
At the studio today, we recorded a new demo by Roy Hale and did some further work on a song that we'd previously worked on with him. Randy added bass and keys, and will probably add some more instrumentation in as well next time. I really enjoy getting the opportunity to ask questions on musical aspects outside of recording; seeing different chord inversions and theory applied, and being able to get clarification when I need it, has already made me a better musician, as well as an engineer. "