RRFC is fully functional during the current Coronavirus public health crisis.
Find out how.
close X
Success Stories
Page 11
Hear from Our Students and Graduates
New Success Stories Coming in Every Week!
Some of our graduates have gone on to become audio engineers, musical artists, and studio owners. Other graduates are producing and making their own Hip Hop, EDM, rock 'n roll, R&B, Country and rap music.
Join our family and live your dream just like these students have.
Overall I had a great experience at the House Studio DC.
"Today I had my first lesson at the House Studio DC and what a amazing place it is. I have never been in a professional studio before, as a musician I have worked to try and build my own underground studio but I was blown away by the technology they have there. I worked with one of my mentors Jake and the space is very big, we went into a room and discussed the first lesson on the dynamics of sound. We talked about how sound works learned about what the frequency of a pitch looks like and much more. After we discussed the lesson I sat in on a recording session and witnessed some guys record a track the quality was flawless. Overall I had a great experience at the House Studio DC."
I feel like I really unlocked a lot of knowledge
"This chapter has been one of my favorites so far, I feel like I really unlocked a lot of knowledge for what is needed and needed to be done before a session and exactly how to do so. Setting up a live room for a session is a lot of work and reading through this chapter explained every step and every piece of equipment needed. Every lesson I feel closer and closer to being an official Audio Engineer."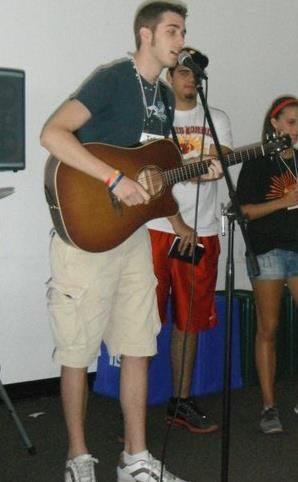 Mastering session.
"I got to sit in on a mastering session the other day and bounce off ideas with Brett. It was fun to be able to use all his pre amps, EQ, effect consols, and everything else he had available. We did a lot of cool changes to the song by adding echo effects in the break down giving it a "spacey" feel as well as adding chorus to the backing vocals which filled up empty spaces. It is crazy how much goes into mastering a song. We spent over 2 hours on a 3 minute song and we only got about 70% of the way finished. Maybe I just slowed him down. It gives me a better look at how much really goes into everything a producer does and it gives me a whole new appreciation for audio engineers. I love how the patience pays off because the songs sound way better than the dry version after all the work is put into it."
Hip Hop Scholar – Chapter 5
"I loved this chapter because I recently just started recording my own music at my house in my home studio and it helped me to understand how the microphone works and how to make your vocals have a higher quality sound. I can't wait to apply what I've learned next time I record & to hear the difference!"
I realized how important knowing your mics inside and out really is.
"This week we worked with an EDM style artist who incorporated live drums and sax into his songs. He had tracked at a different studio, so we really just worked on mixing. I learned a lot about panning and delay to make certain elements wider. Our other engineer John was with us who is an expert in electronic music. I've learned a lot from him when it comes to making beats. In the chapter I realized how important knowing your mics inside and out really is."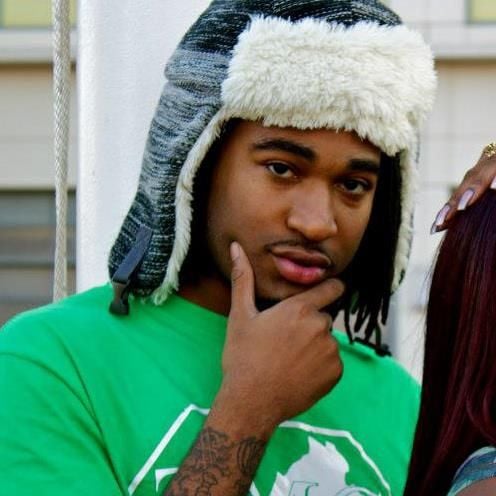 This Connectivity Chapter was a quite interesting chapter.
"Most of the connectors I seen in this chapter review were very familiar but I never really knew the names besides the USB connector. I'm glad that I learn about TRS, RCA and XLR connectors because these are all used in recording my music. Now I Know! I will also be going in to Serenity West studio for my first lesson tomorrow. I'm very excited!"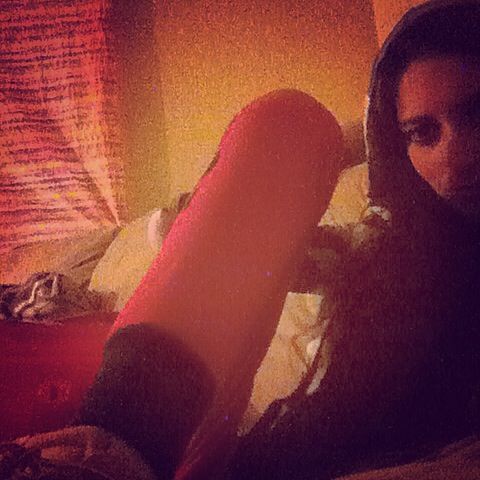 Studio Soirees: Band Practice
"I was able to sit in on my mentor band practice, The Bo Keys. It was kind of like having a front row seat to an awesome concert really. They were getting ready to go perform in New York over the weekend. They're an amazing crew of guys and all full of such great talent. There's just something about being in the studio and hearing the music live and up close."
My mentor was able to set a few things up for me.
"I had my laptop with my pro tools with me when I went to the studio. My mentor was able to set a few things up for me, change a few preferences to help my system work well. Some of it was in pro tools; some of it was just things in my MacBook. We talked about what would be coming up, he said to be sure I am on the lookout for things to download and work on. He also let me know that any time I want; he can set me up with some work from his studio also."
EQing frequencies is an art.
"My mentor and I went over the fundamentals of pro tools. It's a lot to take in but it was my first time ever looking at the program. We went over how to bring up tracks and how you need multiple tracks to make a song. We went over the frequencies and how to eq the frequencies and by fluctuating the points in order to make the take louder or quieter. EQing frequencies is an art you really have to have and good ear to try to find that perfect tone in order to get the best quality. Overall it was a very informative lesson!"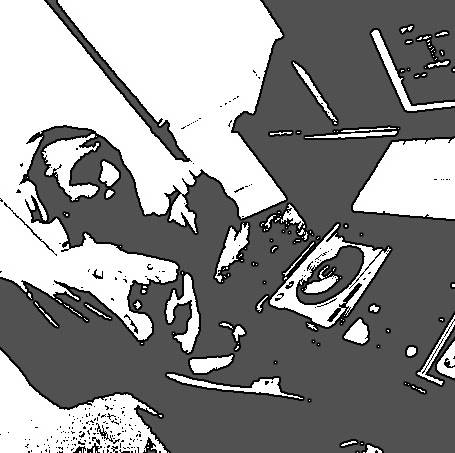 This past Monday was my first day at Audio Mix House.
"My mentor, one of the audio engineers, went over a quick review of everything covered in the first chapter. He asked me questions to make sure I understood the material and answered any questions I had. Overall, the information in chapter 1 was well presented and easy to understand, but I had a few questions about the Fletcher-Munson curve, which were quickly answered by my mentor. It was really helpful being in a sound treated room listening to audio samples on quality monitors, and my mentor telling me real world experience stories and how they tied into music and working in the studio. Day one at Audio Mix House was a great experience and it really helped me feel confident about what I recently learned."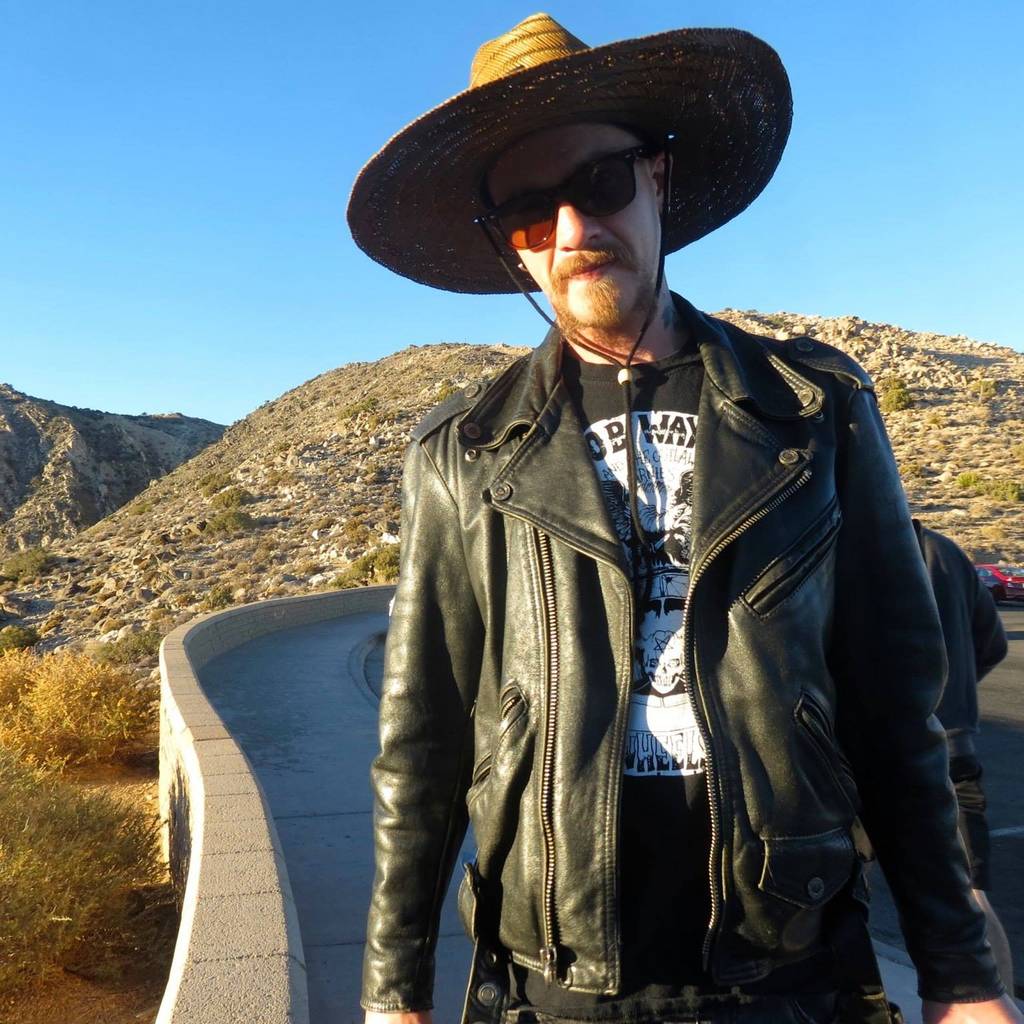 Invaluable Knowledge.
"This week my mentor and I worked on microphone placement techniques. As a guitarist with a mentor who is a drummer, I requested that he critique my setup of a drum kit pieced together from the warehouse, followed by acquiring and setting up all of the microphones. Josh explained to me which mics were industry-standard per track and which were his personal favorites and why. I was responsible for transporting all of the equipment, maintaining a proper input list sheet, proper signal flow (we went from Studio A's main tracking room to the Studio A SSL preamps), gain structure and DAW operation. We then tracked piece-by-piece and as a whole kit four different mic placement styles, comparing and discussing each respective sound. Invaluable knowledge."
The days with my mentor are always the highlight of my week.
"Today my mentor and I went over acoustics, and monitoring. Also we went into more editing features like phasing and different sound effects to make a recording more "creative". We also went back into automation and how to automate volume and also panning delving into panning left and right for effect. The days with my mentor are always the highlight of my week."
I'm excited to see what the weeks ahead will bring.
"My first day at the studio although challenging with exciting and extremely informative. My mentor taught us about patching and although we were all on different levels he made an effort that we were all on the same page and staying together. And for almost an hour at the end we stayed together and just talked and got to know each other and a little bit more about the business and what my mentor does which I thought was great! I'm excited to see what the weeks ahead will bring."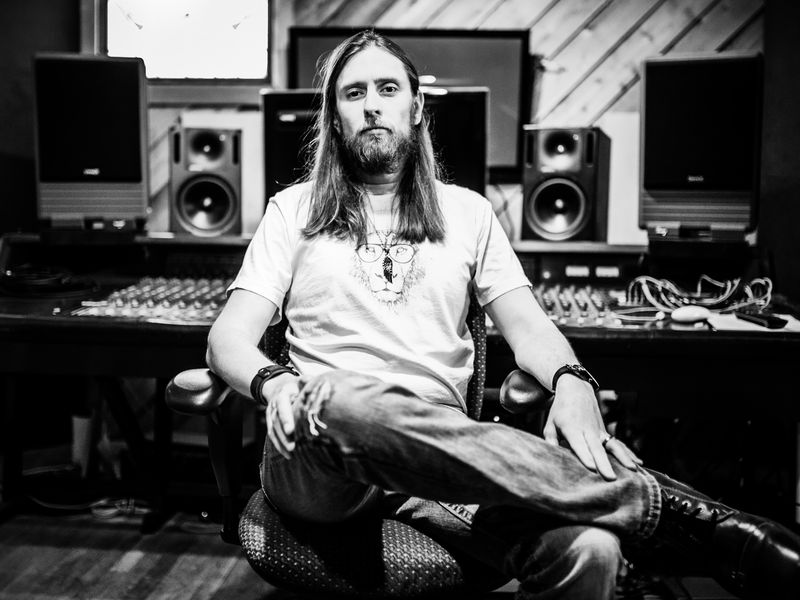 This was an incredibly deep chapter!
"Wow. This was an incredibly deep chapter! I have been working with audio and recording for almost half of my life, and have been in-and-around the nomenclature listed in this chapter the entire time without fully knowing what any of the vernacular meant. While I don't fully claim to have a handle on it (I plan on going through this chapter a few more times), it was a very good forayer into the behind-the-scenes of audio recording."
I personally can't wait to have a better understanding of Pro Tools
"This week I got to meet both the other students and get to know the studio a little better. We each got chances to add effects to a beat like reverses and section off certain pieces to further change however we wanted. Pro Tools was a lot like Final Cut and I feel like I can maneuver around it in a similar way. My mentor was really helpful and cleared a lot up about different equalizers and the short cuts he showed us I found to be a way easier method than other alternatives. I personally can't wait to have a better understanding of Pro Tools so I can really be able to use it."
Chapter seven
"My mentor and I got together on Feb. 27th. We talked and looked at some of the projects he was working on. I decided to make an investment in a new computer for my home studio so we spent a lot of the time looking at and discussing my options, what would be optimal for me. I went with a Mac Pro. I will be blogging on this in more detail after the next chapter. System, setup and downloading ProTools."
I learned a lot about wiring in this chapter.
"Before I read this I had some knowledge of importance of the wiring process of recording. I now know the differences between all the wire connections and what certain wires jobs are. I've used most of these wires that were talked about but really didn't care to know the science behind them."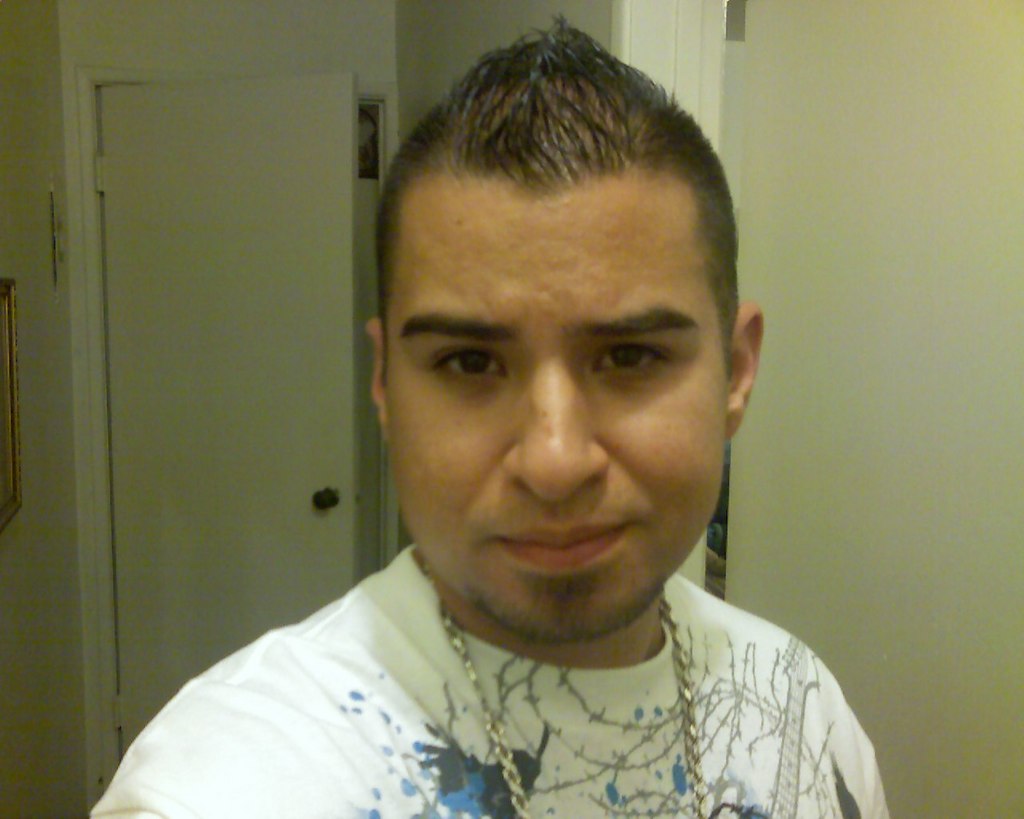 I definitely intend to make the best of it and myself.
"Feeling good about my progress and about everything I've learned so far. I just realized that last year this month I made the decision to join RRF Connection and it's been the best thing I've ever done for myself. I'm so happy about it! ES Audio and Donny have opened their arms to be me and have made sure I understand the curriculum this past year. I am down to the last few chapters into my Master's Program and feel so excited to see what the next step is after I pass my course. I definitely intend to make the best of it and myself."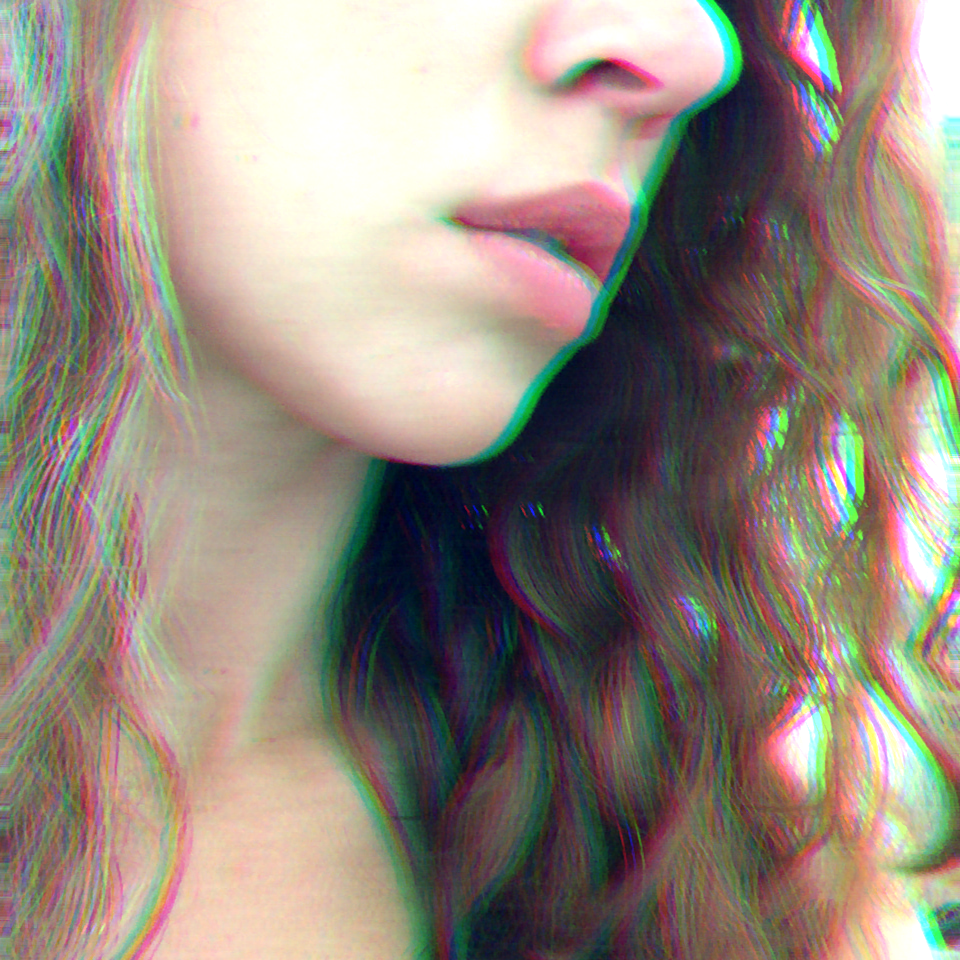 Week 6 was great!!
"I've gotten to really get to know Phil's studio and how everything is set up regarding Mics, including which instrument gets paired with which type, the polar pattern each instrument (including vocals) should use, and even which part of the studio each instrument would sound better in. I got done with Chapter 6 and had a reminder that Pro Tools was about to be sent! I'm SUPER excited to get started with my own Pro Tools and am looking forward to more mixing and mastering in the studio!"
Had a great time during the first week.
"On my first day I also had the opportunity to have my first real studio session with a Rap artist, and was able to see how Joe (my mentor and pro engineered) handled one of his many clients, and how quickly and awesomely he controls all the equipment's and makes everything sound amazing!"