From Maryland to LA and back: Recording Connection grad Scott Wimbrow Takes his Production Skills back Home!
Latest posts by Liya Swift
(see all)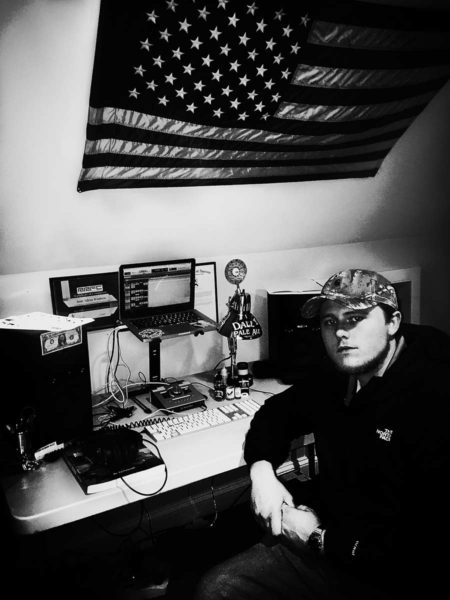 Recording Connection graduate Scott A. Wimbrow has worked with the likes of Dej Loaf, Yung Gleesh, Johnny Cinco, PnB Meen, JoseGuapo and Fat Trel and others. He's also just dropped a mixtape with rap artist Chuck and has got a follow-up project in the works. And then there's the mixtape with hip hop's MarqFre$ko, slated for release in coming months. So how did it all start for the busy engineer/producer? In a recent interview, Scott gives us the scoop on what led him into DJing and ultimately, a career in audio engineering and producing. Turns out, it all started back at a school dance in small-town Maryland…

"I was just like, 'Man, I don't know about this music. I think I want to try it, though,'" he says. "There was something there that I liked, but I didn't know what it was, and I remember I didn't like what the DJ was playing. So I was decided, 'I'm going to do something with this. I don't know what it's going to be, but I'm going to do something.' So the following year, eighth grade, I had sold all my videogames and everything that I could find to sell, and bought some old Numark turntables from a buddy of mine…I got some old records and just started playing around with it."

Before long, Scott was booking his own gigs as a DJ focused on rap and hip hop, and also began honing in on recording other artists and creating his own material. "I was busy every single weekend all the way through 12th grade…the 10th grade through 12th grade," he says. "I didn't go to my high school prom or homecoming because I was DJ'ing for them… I was just recording local artists and stuff. I had Pro Tools and a microphone, a little audio interface and stuff. I wasn't making too much money off it, but I was paying the bills."

After high school, he moved to Salisbury, Maryland to tap into the hip-hop scene there, but soon he felt like he had hit a barrier. "I kind of felt like I had done everything I could possibly do in the small area that I was in," he says. "Ever since I was little I've been going to California, and visited LA a couple times, and just fell in love with the place. I just loved LA, and I always wanted to be out there."

Around that time, Scott also discovered the Recording Connection could train him as an extern in a professional studio, which really appealed to him. "I'm not really a school kind of guy," he says. "I [wanted] something that wasn't a textbook, sit-in-a-classroom all day kind of thing."

After moving to Los Angeles, he enrolled in the program and was placed with producer/engineer Doug Boulware at The Abstract Recording Studios. The two hit it off right away.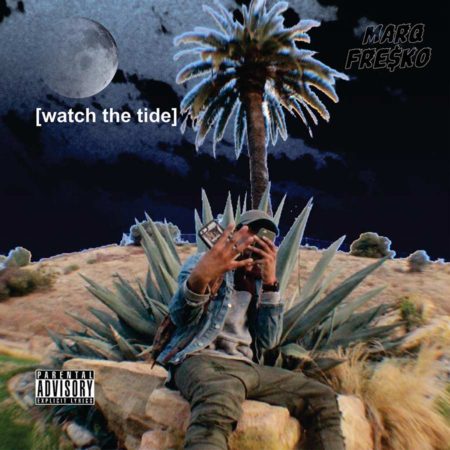 "Anybody who's met Doug, everybody knows he's weird, but he's real cool," says Scott, "and I'm weird and cool, too. I mean he's a hip hop head as well, and I guess he had respect for what I had told him about my musical background and what I had done, and was interested in working and getting me in the studio."

Doug was able to draw from Scott's prior experience to help him refine his skills. "My audio experience was pretty extensive going into the Recording Connection, but not on an industry standard level," says Scott. "Where I come from, there's no recording studio within 100-200 miles around me, so I didn't have an outlet for a mentorship or a learning experience that I could go to and say, 'Hey man, teach me how to do this stuff. I don't know what I'm doing.'… So meeting up with Doug, he was able to kind of school me on certain audio aspects…I wanted somebody to tell me what I was doing wrong so I could get better."

Since graduating, rather than stay in Los Angeles, Scott decided to take his newly honed skills back to his old stomping grounds, to the hip-hop scene on Maryland's Eastern Shore.

With the two projects he's got currently in the works with Maryland natives Chuck and artist MarqFre$ko, Scott's got a game plan in place to put the area on the map via his company, SkreamKrew Entertainment.

"The side [of Chesapeake Bay] that I'm on, nobody has made it," he says. "Nobody even knows who we are, where we are, 'What is the Eastern Shore of Maryland? We've never heard of that. Do you guys even make music out there?'…I would definitely like to change it…There's a lot of talent here, but it just hasn't been recognized because the problem is, when people think of Maryland, all they think about is Baltimore. But in all reality, Salisbury is literally a little Baltimore…with the same amount of dope rappers in it and everything. It's just nobody ever goes across that Chesapeake Bay Bridge to find out what's on the other side of things. So we're really trying to make a name for where we are, where we come from, what we stand for, and that's the main focus now."

Since attending the Recording Connection, Scott says he sees a broader horizon for his talents. "It's a lot easier for people to make something happen now than it was a couple years ago, he says. "For that I'm thankful. It's definitely given me, I guess you could say, new hope for success in this industry…I'm still not where I want to be, and I think that's what keeps me focused. I know what I want in this life, and I'm going to get it."

And what does he want? "One of my biggest goals is to get a Grammy, and I'm always trying to figure out how I'm going to get there," he says. "The main thing I want out of life is wealth, health, happiness, and success, and a Grammy, or two or three."